Here's Why You Should Subscribe To DHN+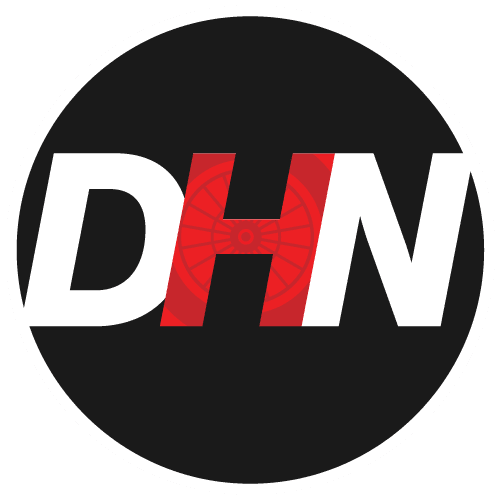 Why should you subscribe to DHN+, the members-only version of Detroit Hockey Now? Years ago, there was an ad with a fellow proclaiming that he liked a product so much, he bought the company.
Well, if I weren't writing for DetroitHockeyNow.com, I'd be a subscriber to DHN+. Whether you opt for the $3.49 monthly charge, or a $29.99 yearly membership, you'll get bonus coverage accessible only to subscribers and ad-free stories. But best of all, you're gaining access to the talent and knowledge of one of the best there ever was and ever will be when it comes to hockey writing.
I've been fortunate enough to know Kevin Allen as a colleague and call him a friend for 25 years. No one is more connected inside the hockey world than him. He can pull out his smartphone and get in touch with the powerbrokers of the game and find out the answers.
It's not just that he's plugged in, though. Kevin's ability as a story teller is second to none. He's the complete package – a Hall of Famer in name and in game. Kevin is the template for the ideal hockey writer. He's type of hockey writer all the rest of us aspire to become someday.
As a reporter, he was the national hockey writer for the largest newspaper in the world, USA Today. That's the most significant hockey-writing job in America and Kevin filled that role for over 30 years. In the mid-1990s, he was front and center as the Wings rose to prominence as the biggest story in the NHL and he was still there chronicling Detroit's success when the club won its most recent Stanley Cup in 2008.
Experience That Matters
You know what? So was I. Between us, we bring 60 years experience of covering this team to Detroit Hockey Now.
The first Red Wings story I was assigned to cover was the fallout from the Goose Loonies scandal during the 1988 Western Conference final, when several Red Wings players were caught out after curfew in the aforementioned Edmonton bar, on the night before the Oilers eliminated Detroit from the playoffs.
That was the first time I'd ever be speaking to then-Wings GM Jimmy Devellano and let's just say that the conversation was short and terse, ending up with someone who wasn't me hanging up on the other person.
Over 30 years later, Devellano and I still talk. Over the years, the conversations have become much longer and more informative. One night, we happened to be strolling through the bowels of Joe Louis Arena during one of those conversations when Devellano stopped in his tracks and pointed toward a pay phone on the wall.
"That's the phone I used to tamper with Jacques Demers," Devellano said. When the Wings lured Demers away from the St. Louis Blues to coach the team in 1986, the NHL fined them significantly for tampering.
Years ago, a description of Wings defenseman Gary Bergman suggested that you knew every game that whatever he had in the tank, you'd get every drop of it. That's how I've viewed myself as a writer. I'm going to give everything I've got to unearth the best story.
Informative Analysis From DHN+
If we were to compare ourselves to current Wings, I'd say Kevin was Dylan Larkin. I'm more of a Luke Glendening type. Kevin is a difference maker. But like Larkin, he's also a superstar who's willing to work the corners in order to create something special.
I'm no hall of famer, but I'm willing to dig and never seem to run out of story ideas.
Our promise as a team is that DHN+ will deliver to you analysis and in-depth reporting on the Red Wings like no one else. You'll be informed and entertained. You won't always like or agree with our assessments and that's fine. We welcome your opinions and desire your feedback, so disagree away. After all, this site wouldn't exist without the passionate Red Wings fanbase.
As journalists, we owe the readers the truth and a listening ear. So tell us what you like and what you don't like about Detroit Hockey Now and DHN+. We'll do our best to deliver you that product and make it worth the investment of your hard-earned dollars.