Red Wings should consider one of these offseason acquisitions | DHN+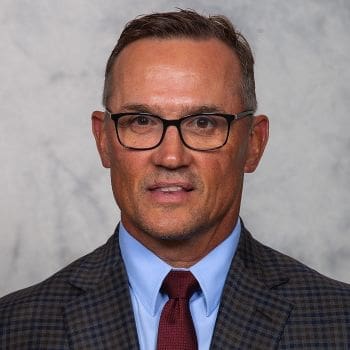 Circumstances might dictate the Detroit Red Wings have a relatively quiet offseason. They aren't far enough along in their rebuilding to chase after major free agents.
Plus, they need roster spots for Givani Smith, Dennis Cholowski and Gustav Lindstrom because they are out of options. Even if they aren't sold on Cholowski, they would like to see where he is at this fall.
The Red Wings can protect three defensemen in the expansion draft, and one of those spots will go to Filip Hronek. Lindstrom has shown enough growth and steadiness to get the second spot. That leaves Troy Stecher vs. Cholowski for the No. 3 spot.
The fan base might prefer Stecher because he's highly competitive and plays with gusto. But Stecher is 27, and out of his development stage. The Red Wings even scratched him later in the 2020-21 season.  Also, fans can't move past the fact that former general manager Ken Holland ended up with Cholowski after trading down with the Coyotes to shed Pavel Datsyuk's contract. The Coyotes drafted Jeff Cychrun at Detroit's original first-round spot.
But there will be players available this summer in the trade or free-agent marketplace that the Red Wings should consider: