Kevin's Morning Hash: Red Wings don't have room for Bobby Ryan; Reed Larson had the scariest shot in Detroit history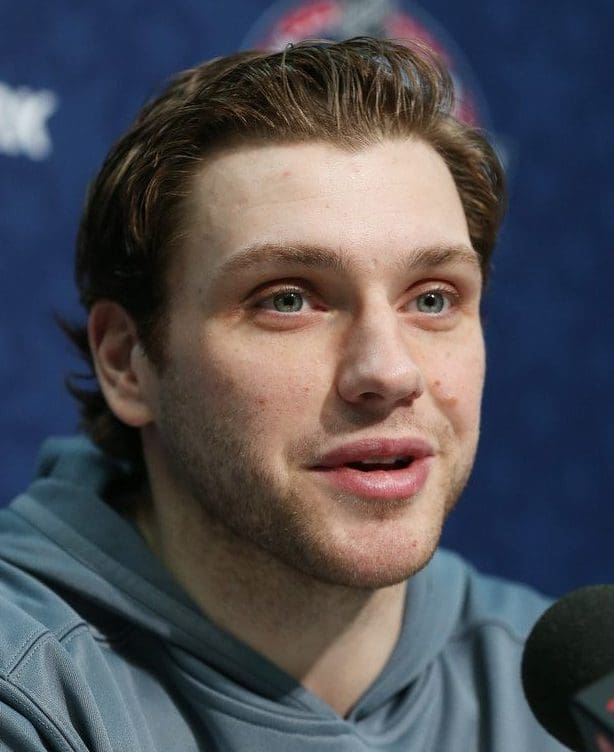 Bobby Ryan is an unrestricted free agent this summer.  The Red Wings don't have room to re-sign him, even though they liked the attitude and hands he brought to the team
Here are NHL teams that should consider making a pitch for him this summer:
1.Columbus  Blue Jackets
They were 28th in NHL.scoring. Last season, Ryan scored seven goals last season in 33 games before being injured. He can score 20 given the right opportunity.  Still has good hands around the net.
2.Arizona Coyotes
Ryan will give the Coyotes scoring depth for about $1 million .
3. Nashville Predators
This team needs to do a makeover on their entire forward group. Ryan would be a good temp. He will come in on a one-year deal, score some goals and be a good man in the locker room.
4. Buffalo Sabres
:This group needs to make changes on the edges of the roster,  bringing in support guys for the core group. Ryan  will be a good pro to set an example.
5. Philadelphia Flyers
He's from Cherry Hill, N.J. and he can still contribute to a good offensive team.
Most wicked shot in Red Wings history
The Detroit Red Wings drafted Steve Yzerman with the No. 4 pick 38 years ago today. We all know that worked out.
But 45 years ago this week, the Red Wings drafted defenseman Reed Larson who might have owned the most dangerous slap shot in Red Wings history.
"He was scary," former New York Rangers and Los Angeles Kings defenseman Tom Laidlaw said. "My job was to block shots.  And the three guys I always worried about were Doug Wilson, Al MacInnis and Reed Larson."
Everyone viewed Larson as 'dangerous'
When I interviewed Larson for a book several years ago, he said every time he attends alumni related events someone comes up to tell him about a wound he suffered from being hit by Larson's cannon blast.
"Players always come up to me and tell me my shot broke their ankle or bones in their foot or hand," Larson said. "Someone said I broke his shin pad and gave him stitches."
Larson said officials often asked him not to be extra careful not to hit them with a shot. His shot once knocked the blade off Dennis Hextall's skate. Former NHL goalie Jim Rutherford said Larson's shot was hardest in the league at one point.
"When he wound up, it was like the sea parted out there," Former Red Wing Mark Howe said.
From around the Hockey Now network
Denver:  Writer Adrian Dater called the Avalanche's overtime loss to Vegas "one of the biggest gut punch losses in Avs' history."
Boston:  BostonHockeyNow.com writer Joe Haggerty says the Bruins should go with rookie Jeremy Swayman in net for the crucial Game 6 against the Islanders. The Bruins haven't said whether Tuukka Rask is healthy enough to play.
Florida: The signing of Anton Lundell gives the Panthers strong depth at center. They also need to sign Alex Wennberg and Sam Bennett. Lundell is penciled in to be the team's No. 2 center.