Duffer's Dabbles: First Round Goalies Are Always A Risky Proposition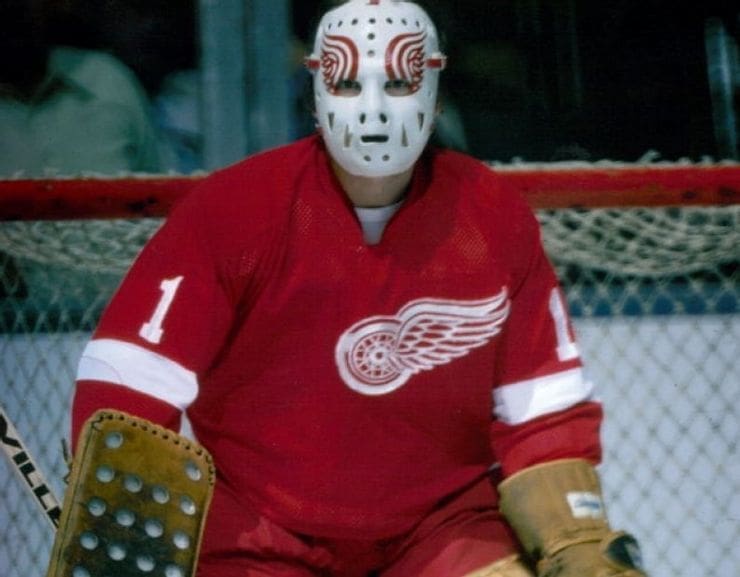 Traditionally, selecting a goalie in the first round of the draft is similar to a cross-crease pass in the defensive zone, or a turnover at the blueline. The end result is more often than not disaster.
Owners of two first-round picks for just the third time in franchise history, there's strong speculation that the Detroit Red Wings will use one of those picks to select a netminder. There's a chance it could be Swedish goalie Jesper Wallstedt at No. 6. That seems unlikely. In the Red Wings' entire draft history, the club has never spent a top-10 pick on a goalie.
The move that makes more sense, as Kevin Allen wrote on Saturday in his 2021 NHL mock draft, is that the Wings will opt to tab Edmonton Oiler Kings goaltender Sebastian Cossa with the 22nd overall selection.
Tom McCollum in Columbus to back up Howie tonight. #LGRW pic.twitter.com/S3FXLcdXJF

— Detroit Red Wings (@DetroitRedWings) April 3, 2018
Even then, it's a risky proposition. Detroit has selected three goalies in the first round of the draft. While all three would play for the Wings, only one would enjoy even a respectable NHL career. Tom McCollum (30th, 2008) saw action in three NHL games. Terry Richardson (11th, 1973) played 20 NHL games, 19 for Detroit.
The best of the bunch was Jim Rutherford (10th, 1969). Playing 314 of his 457 NHL games for the Red Wings, Rutherford was still a journeyman NHL goalie, stopping pucks for four different teams. His induction into the Hockey Hall of Fame was as a builder for his work as a GM, winning three Stanley Cups – two with Pittsburgh and one with Carolina.
As a goalie, Rutherford was 2-5 in the playoffs with a 3.82 GAA and .883 save percentage. In fact, all three of Detroit's first-round goaltenders posted career save percentages in the 800s.
Make Your Bets
Speaking of rolling the dice, if you're looking to bet on the Stanley Cup semifinals, these prop wagers might be your best options.
Pittsburgh Hockey Now: Despite leading a team ravaged by injury to first place in the rugged East Divison, Pittsburgh Penguins coach Mike Sullivan was again snubbed as a Jack Adams Trophy finalist. Then again, considering that four of the past six winners of the award are no longer in the employment of the team that they won it with, maybe Sullivan doesn't mind being overlooked.
Colorado Hockey Now: Are the Colorado Avalanche merely the Toronto Maple Leafs with mountain scenery? Both clubs don't seem to be able to find a way to get over the playoff hump despite their immense talent pool and both also have seen their postseasons derailed by Nazem Kadri's undisciplined foolishness.
New York Islanders Hockey Now: Is the Islanders unit of Casey Cizikas, Matt Martin and Cal Clutterbuck the best fourth line the NHL has seen since Detroit's famed Grind Line?
San Jose Hockey Now: The Red Wings haven't seen the NHL final four since 2009, but Vegas Golden Knights coach Peter DeBoer, who used to coach the Detroit Jr. Wings when they played at Joe Louis Arena is in his third straight conference final round.
Look who's here for a good time 👀 @JustinBieber

[#UFC263 live TONIGHT on E+ PPV] pic.twitter.com/UvtxAJIgvO

— UFC (@ufc) June 13, 2021
Who's that guy in the blue hoodie with the Biebs? The UFC cameras caught Canadian pop star Justin Bieber strolling in to watch the action at UFC 263 on Saturday at Gila River Arena in Glendale, Arizona. What no one noticed was that the guy walking in with him was Rocket Richard Trophy winner and Hart Trophy finalist Auston Matthews of the Leafs. Just another indication of how little hockey registers on the radar of other sports.