Red Wings To Leave Johansson In Farjestad For Another Season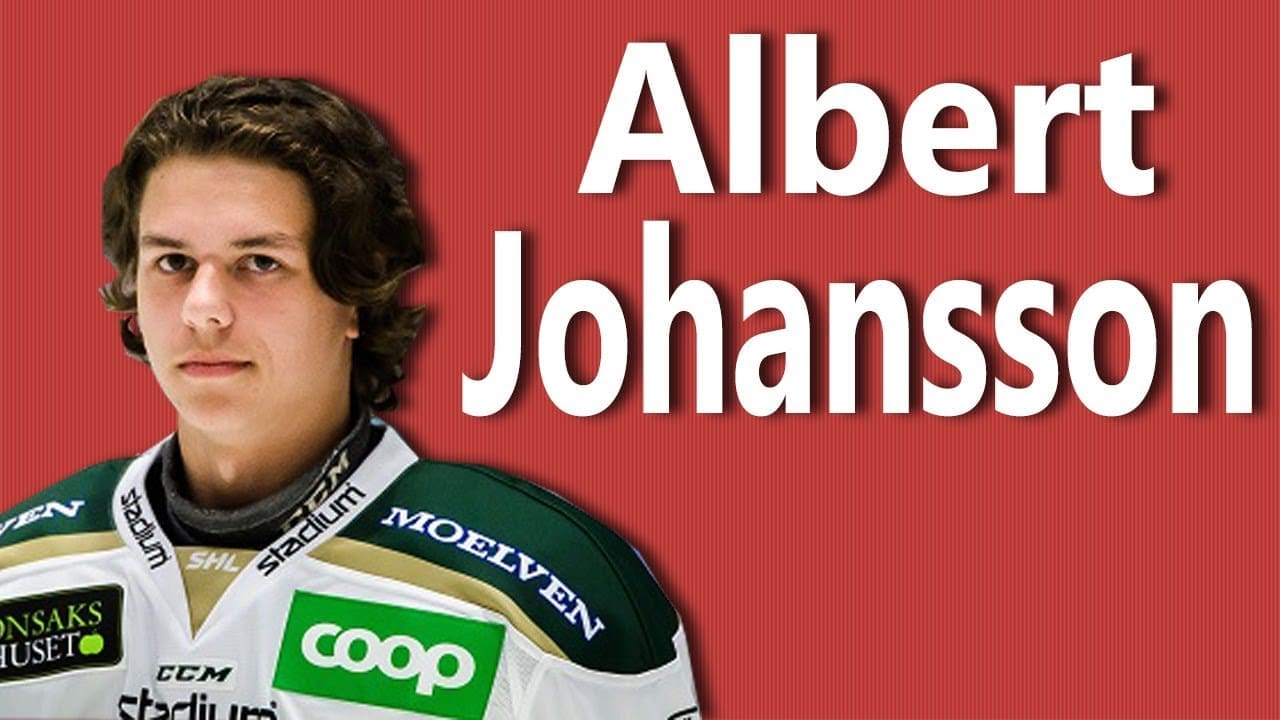 Detroit Red Wings defensive prospect Albert Johansson will spend another season with Farjestad BK of the Swedish League, it was announced late Monday night.
Selected 60th overall by the Wings in the 2019 NHL entry draft, Johansson signed with Detroit a year ago, following his first full season in the SHL and then was loaned to Farjestad. The original thinking was that he'd arrive to North America for the 2021-22 season and start in the AHL with the Grand Rapids Griffins. Instead, the new conclusion is that Johansson's development will be better served by another year of seasoning in his homeland.
UPDATE: The #RedWings have loaned defenseman Albert Johansson to Farjestad of the Swedish Hockey League. pic.twitter.com/ilPq7ofcGh

— Detroit Red Wings (@DetroitRedWings) June 14, 2021
"Everyone has had a say and we have come to this solution between all parties," Johansson told Expressen.se, insisting he's happy with the decision. "With the team we have, it felt good."
Farjestad finished eighth in the SHL last season with an 18-11-5 slate. The club was eliminated in the quarterfinals by eventual SHL champions Vaxjo Lakers.
Expectations are that Farjestad will be an improved squad in 2021-22.
"We have a team on paper that looks good, but we must work with things as well," Johansson said. "We will make sure that it will be a long and fun season."
Impressive Skill Set
The son of former NHL defenseman Roger Johansson made impressive strides during the 2020-21 campaign, his second full season in Sweden's top fight. Johansson, 20, was second among Farejstad defensemen in both goals (eight) and points (19).
The six-foot, 168-pounder is considered the prototype of the modern NHL defender. Johanson is mobile on his skates and a smooth puckhandler. He can deliver a hard shot to the net and is known for having a shoot-first mentality at the point.
Timra Back On Top
Timra IK has earned promotion to the SHL for the 2021-22 campaign. The club had spent the past eight seasons in HockeyAllsvenskan, the second tier of Swedish hockey.
Timra counts former Red Wings captain Henrik Zetterberg among its alumni. Zetterberg's No. 20 jersey was retired by the club when he left to join the Red Wings in 2002.
#RedWings Zetterberg was once a captain in SEL for #Timra. pic.twitter.com/0DuB2Q6B

— Bill Roose (@Bill_Roose) January 15, 2013
It was brought back down from the rafters for the 2004-05 season, when Zetterberg returned to play for Timra during the NHL lockout.
A decade later, Zetterberg and Anton Lander, then of the Edmonton Oilers, helped spearhead a financial drive to keep the club from falling into bankruptcy, dipping into their own pockets to aid the fundraising efforts.