Avs-Red Wings Rivalry Continuing In NHL Front Offices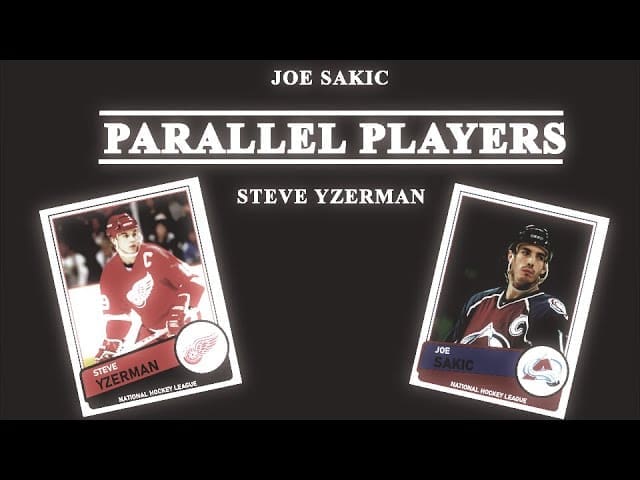 Watching Montreal Canadiens GM Marc Bergevin exulting in the moments immediately following Artturi Lehkonen's overtime goal that punched the Habs' ticket to the Stanley Cup final, it's easy to forget that for one season of his playing career, Bergevin was front and center in the NHL's hottest rivalry of the 1990s.
During the 1995-96 season, Bergevin was a defenseman for the 62-win Detroit Red Wings, who lost the Western Conference final that spring to the Colorado Avalanche, launching a fervent and often bitter rivalry between the two teams that would win five of seven Stanley Cups between 1996-2002.
Marc Bergevin's reaction to the Canadiens advancing to the Stanley Cup Final. Incredible passion. pic.twitter.com/RPSZiI5Z5i

— Brady Trettenero (@BradyTrett) June 25, 2021
Today, the Red Wings-Avalanche rivalry has lost its luster, but many of those involved in that acrimonious feud have taken their pursuit of Lord Stanley's mug to the hockey operations department of NHL clubs.
Bergevin is among 10 former Red Wings or Avalanche players who participated in that rivalry that now oversee NHL teams.
Nine of them are GMs. Of course, the two men in charge of the team's on-ice fortunes back then – rival captains Steve Yzerman and Joe Sakic – are both GMs of the clubs they once led into battle on the ice.
"You think of the Avalanche, you think of Joe Sakic and that's the way it should be," former Colorado defenseman Adam Foote said.
It's the same relationship bond that exists between Yzerman and the Red Wings. Even though he briefly left Hockeytown to run the fortunes of the Tampa Bay Lightning, it was a given that Stevie Y would again be a Red Wing.
Similar Paths
"I think our careers really paralleled each other," Yzerman said.
It's a sentiment Sakic shares with Yzerman.
"Both of us kind of went about it the same way," Sakic said. "Don't say much. Talk when you need to. Kind of relaxed. Pretty laid back. Let it show on the ice."
In the front office, they follow a similar path. Neither is out there in the open with their plans for their teams. Close to the vest is how they run their respective ships.
"I always admired him," Yzerman said of Sakic. "I like the way he conducted himself. And I loved the way he played.
"He demanded that the people around him be accountable and play well."
Sounds a lot like the guy who used to wear No. 19 for Detroit.
Other ex-Avs in charge as GMs of NHL teams include Chris Drury (New York Rangers), Rob Blake (Los Angeles Kings) and Tom Fitzgerald (New Jersey Devils). Former Wings Don Waddell (Carolina Hurricanes), Jim Nill (Dallas Stars) and Ken Holland (Edmonton Oilers) are GMs. Brendan Shanahan is president of the Toronto Maple Leafs.