Abel Made Red Wings History The Moment He Touched The Ice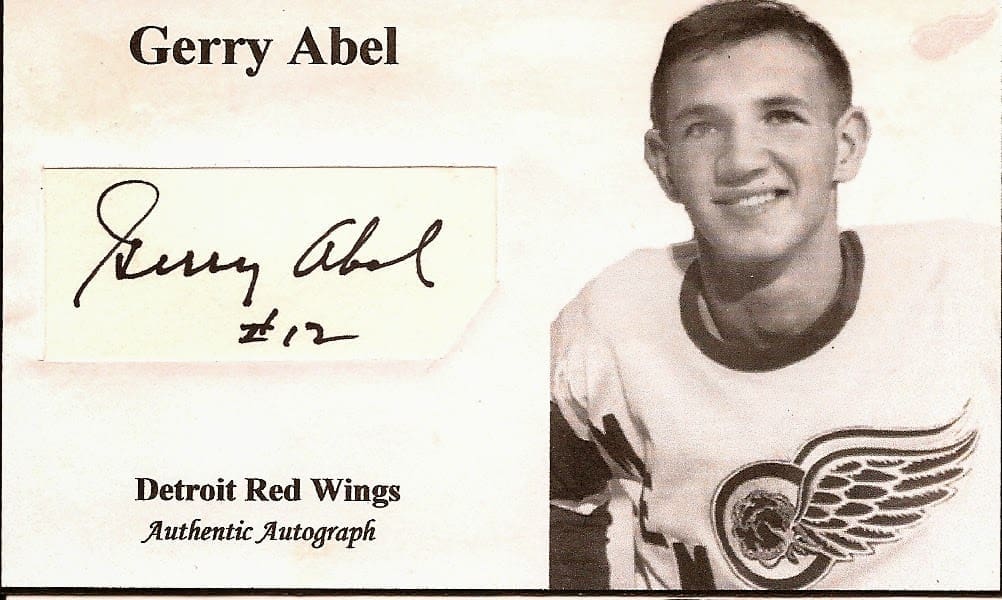 Gerry Abel certainly wasn't the first son of an NHLer to play in the NHL, or for the Detroit Red Wings for that matter. Abel, who the Red Wings Alumni confirmed died on the weekend at the age of 76, was, however, and remains to this day the only son to play for his dad while wearing a Red Wings uniform.
On March 7, 1967, Red Wings coach-GM Sid Abel recalled his son from the Memphis Red Wings of the Central Professional Hockey League for a March 8 game at Madison Square Garden against the New York Rangers.
"If I could be half as good as my dad, I'd be happy," Gerry Abel said. Sid Abel was a Hockey Hall of Famer and a Hart Trophy winner. He is best remembered as the center on Detroit's legendary Production Line between Gordie Howe and Ted Lindsay. That trio finished 1-2-3 in NHL scoring during the 1949-50 season.
3 American players are in #Redwings camp: L-R: Gerry Abel, Doug Roberts and Jim Peters Jr. pic.twitter.com/qBIENTRKv3

— Hockey50Yearsago (@hockey50years) September 11, 2017
Perhaps hoping to see if the magic spanned generations, Abel put his son on a line with Howe. Doug Roberts, like Gerry Abel a product of the Detroit Recreation youth hockey system, filled out the line. Their presence was giving the Wings two Detroit-born players in the same unit.
Father admitted that sending his boy over the boards into NHL action for the first time was somewhat surreal.
"It felt strange," Sid Abel told United Press International. "And with Howe, too."
Opting to return Gerry Abel to Memphis on March 10, he was never to play in the NHL again.