Analysis: One Scenario Might Prompt Red Wings to Trade Bertuzzi to Maple Leafs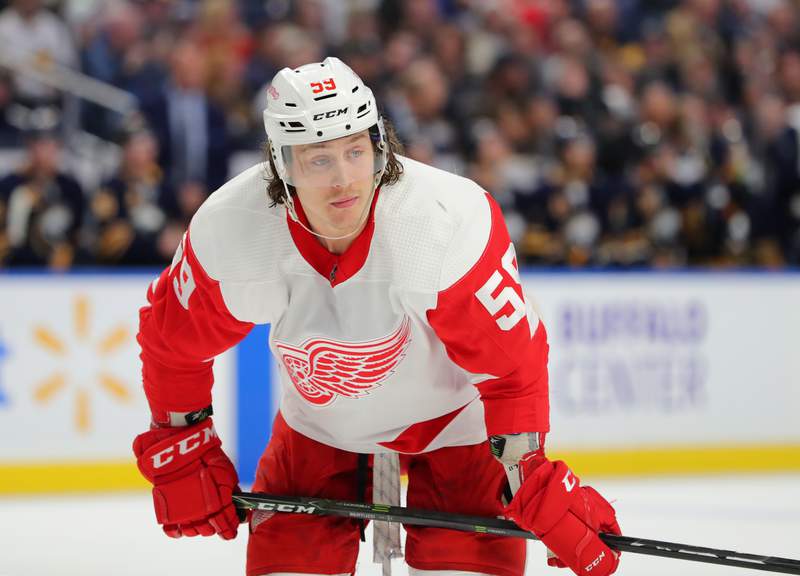 Not all trade rumors are created equal. Some are more credible than others. You always have to consider the source of the rumor and you have to ask yourself: Does this make sense?  The truth is that more than 95% of the rumors you hear don't happen.
With all of that mind, the Toronto Maple Leafs' reported interest in Detroit Red Wings player Tyler Bertuzzi seems worthy of further exploration.
First, it was reported by Sportsnet's Elliotte Friedman. Known him for years. He's wired in. Talks to many movers and shakers. Careful with his reporting. No doubt that the Maple Leafs are interested.
The Maple Leafs could lose Zach Hyman to free agency. They may need a winger who can work the corners and in front of the net.
Per Elliotte Friedman, the Leafs have had interest in Tyler Bertuzzi for a while now. #LeafsForever #LGRW pic.twitter.com/WDHkGQCcgw

— Leafs Updates (@UpdateLeafs) July 9, 2021
Wings Not Looking to deal Bertuzzi
The Red Wings are not trying to trade Bertuzzi. It is likely they will sign him to an extension and he will be a fixture on the first or second line.  Bertuzzi gives the Red Wings their grit and gumption.
On social media, fans are talking about the Maple Leafs giving up multiple picks for Bertuzzi, including a first rounder. Why would they consider trading Bertuzzi for picks.? The Red Wings want picks to find players like Bertuzzi. He's only 26. The team looks sharper, more confident when Bertuzzi is playing.
It would have to be a deal that the Red Wings couldn't refuse. The scenario that might draw Detroit general manager Steve Yzerman's interest would be an expanded multi-player swap that included William Nylander. He's also only 25, and posted 42 points in 51 games last season. Nylander was Toronto's best player in the postseason. Nylander's scoring up-side is much higher than Bertuzzi's.  But Bertuzzi is a prickly 20-goal scorer.
The Maple Leafs need to create cap room, and get more bite in their lineup. Acquiring Bertuzzi would do that. Nylander has a higher cap hit than Bertuzzi. The salary cap isn't a factor for the Red Wings.
But do the Leafs really willing to move Nylander? Probably not as much as we think they are. That's why this deal probably ends up in the 95% of the trade rumors that never happen.