What If the Detroit Red Wings had Signed Zach Parise and Ryan Suter?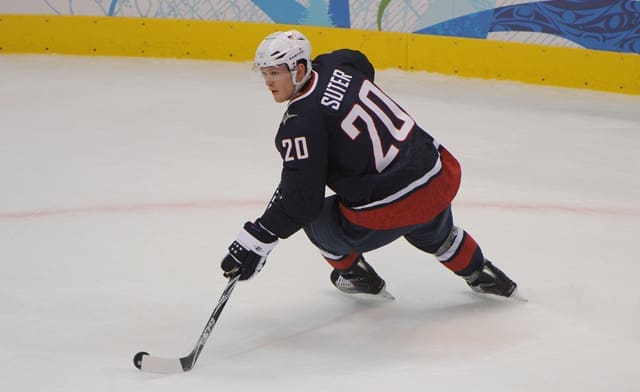 The MInnesota Wild's decision to buy out Zach Parise's and Ryan Suter's contracts gives Red Wings fans a chance to decide whether Detroit's failed attempt to sign these two nine years ago was a missed opportunity or a bullet dodged. 
In the summer of 2012, the Red Wings offered winger Parise and defenseman Ryan Suter about $73 million over 13 seasons.
When the Red Wings management took Mike Ilitch's private jet to Wisconsin to court Suter, they flew back feeling as if they had won the recruiting war. But the two players signed for $90 million over 13 seasons with the Minnesota Wild.
The buyout saves the Wild real money and cap space, but it will still undermine their ability to compete. In a buyout situation, the cap hit is spread over twice the contract years.
Minnesota Will Still Pay a Heavy Price
For the next eight years, the salary cap hit of each player will be $2.37 million, $6.37 million, $7.37 million and $7.37 million. That will be followed by four years of $833,000 for each player.
It's easy to say the Red Wings would have eventually needed to buy out those players, too. Both players will be over 40 when the contract is set to expire. The Wild probably knew a buyout was a possibility when they agreed to a deal.
But early in the contract, both Suter and Parise were playing at a high level. Could they have helped the 2012-13 Red Wings team that lost a Game 7 to Chicago in the conference semifinals?
Maybe.
The Red Wings lost that Game 7 2-1 to a Blackhawks team that eventually won the Stanley Cup Championship. Then-general manager Ken Holland wanted the model of composure Suter to replace the retired Nicklas Lidstrom.
Suter would have certainly been valuable in a Game 7. Parise was essentially a 30-goal scorer in that part of his career. He certainly would have certainly fit well with Henrik Zetterberg and Pavel Datsyuk that season.
Red Wings slide started in 2013-14
But that season might have been the only season those players could have helped Detroit. The following season the Red Wings' slide began in earnest. In the past eight seasons, the Red Wings lost three times in the first round and have missed the playoffs for five consecutive seasons.
Parise and Suter could not have turned around the Red Wings. Their situation might be worse than is.
They couldn't change the Wild's fortunes, either. In their nine seasons in Minnesota, the Wild never got out of the second round of the playoffs. They lost in the first round six times.