Allen: Why Red Wings Should Protect Dennis Cholowski in Expansion Draft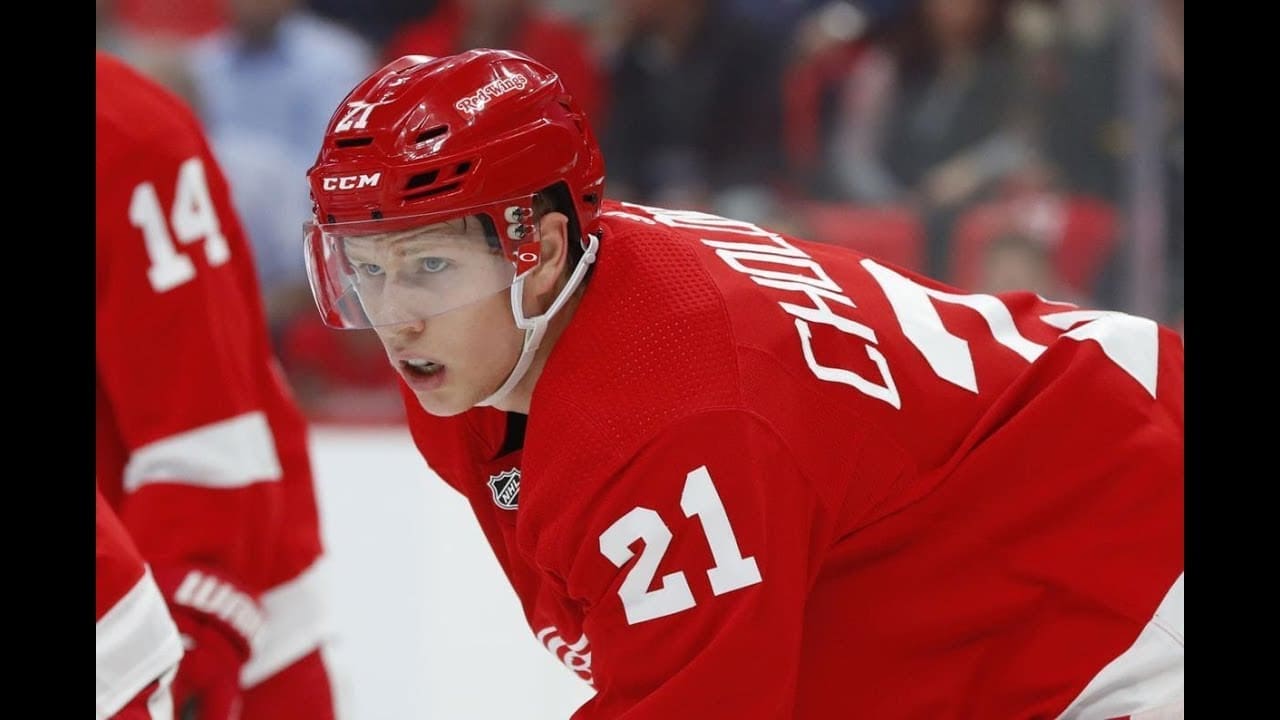 The Detroit Red Wings have until Saturday to determine who to protect for the July 21 Expansion Draft. Detroit will protect seven forwards, three defensemen and a goalie. The Seattle Kraken will be allowed to draft one of the unprotected players off Detroit's roster.
Filip Hronek will be one of the protected defensemen. That's a given. He's the team's top returning D man.  Gustav Lindstrom was Detroit's second-round pick in 2018. At 22, Lindstrom has played 29 games for Detroit and looks like he will be a dependable NHL defender. He's the youngest of the defensemen that need to be protected. He is likely to be Detroit's No. 2 protected defenseman.
The Red Wings' decision comes down to Dennis Cholowski vs. Troy Stecher for the third protected spot. Here are five reasons why the Red Wings should protect Cholowski over Stecher:
1.Cholowski is younger and has more up-side
Cholowski's slow development frustrates the Red Wings. They want him to be more engaged. Coaches would like him to be more assertive. Maybe he will never get there — it seems that way — but there is a chance he might. At 27, Stecher isn't going to be getting any better. He is who he is. Don't forget Stecher was a healthy scratch at the end of last season.
2. His offensive game has appeal
Cholowski can handle the puck and owns good instincts when it comes to jumping into the play. He had seven goals in his rookie NHL season when he played 52 games. Cholowski posted 10 points in 13 games for Grand Rapids in the American League last season.
In case you forgot, Dennis Cholowski is still good. pic.twitter.com/1G38RoDuZt

— Kyle M. (@KyleWIIM) December 11, 2018
3. Maybe this is his year
Cholowski is out of options. The Detroit plan was to give him the opportunity to show what he could do in 2021-22. The Red Wings would hate to give up on him without knowing for sure whether he can play at the NHL level. The Red Wings lost a younger player Tomas Nosek to Vegas in the Vegas Golden Knights  Expansion Draft. Nosek is now a respected Golden Knights performer.
4. Kraken may pass on Stecher
If you protect Cholowski, it's not a given the Kraken will draft Stecher. They might because he played  impressively at the World Championships. Plus, he  is an energetic player. But the Kraken might take 2015 first round pick Evgeny Svechnikov or Vladislav Namestnikov. Even if Detroit loses Stecher, the team can sign a free agent defenseman. The Wings have plenty of cap space.
5. Cholowski has more trade value
If the Red Wings conclude early this season that Cholowski can't help them, they can trade him. First round picks can always fetch a reasonable return because some team always believes it can get the guy turned around.