Red Wings' Artful Trader Yzerman Finds Goalie of Future on Another Team's Roster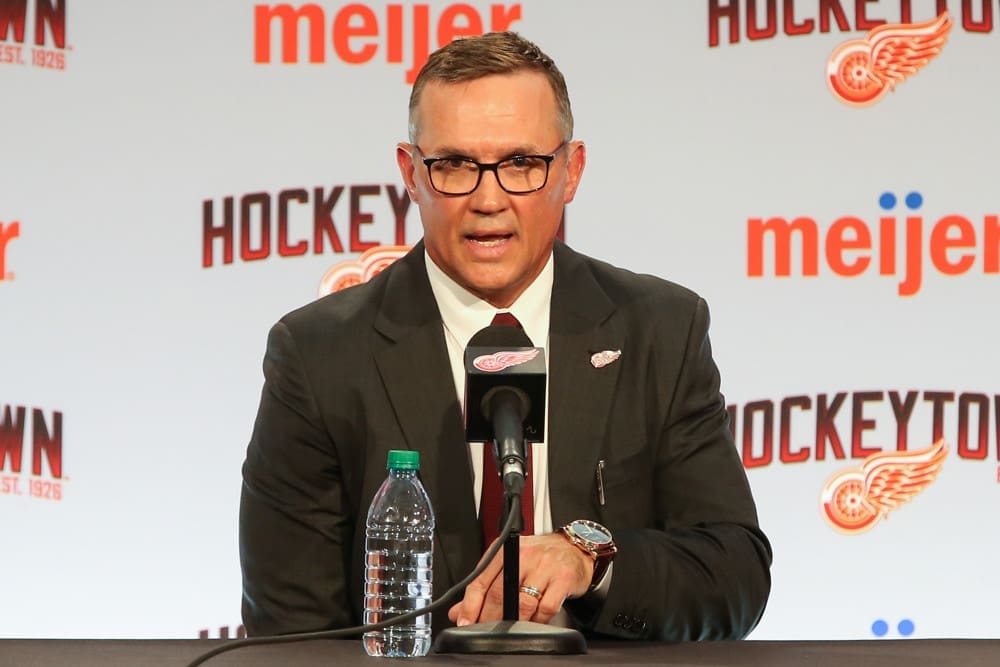 One of Steve Yzerman's strengths as a general manager is a willingness to be creative and varied in his problem-solving. While Detroit Red Wings fans were debating whether the Red Wings should draft a goalie with the sixth pick in the NHL draft Friday, Yzerman was busy hammering out the final details of acquiring goalie Alex Nedeljkovic from the Carolina Hurricanes.
Nedeljkovic is 25 and was a Calder Trophy Finalist last season. He was 15-5-3 last season with a 1.90 goals-against average.
"We are pretty excited about it,"  Yzerman said. "He did very well this year and everyone within our organization is familiar with him because of his local ties."
The Red Wings gave up a third-round pick, and the rights to UFA Jonathan Bernier. The third round pick is the 94th pick in the 2021 draft, originally owned by Vegas.
It's not Yzerman's way to gush, to be overly effusive in his praise. But this deal is another reason for fans to celebrate Yzerman's skill as a trader and mover and shaker. This is Detroit's goalie for today, and it's possible he is the goalie for the future, a guy who will grow with this rebuilding team.
Yzerman has a Trading Knack
Yzerman seems to have a knack for always being in position to take advantage at opportunities that present themselves. He's an artful horse trader
The Red Wings are very familiar with him because he's an Ohio native who played in the Ontario Hockey League for the Plymouth (Mich.) Whalers.  Many Red Wings fans probably saw his home games when it was called Compuware Arena.
"We know his character and work ethic, his competitiveness," Yzerman said. "Watching him play this year we felt this as an opportunity to get a younger goalie with still more upside and who can help us win more games."
Before the trade, the Red Wings didn't have a young goalie anointed as their goalie of the future, although Czech goalie Jan Bednar (107th pick, 2020 is starting to grow on them. The Red Wings will  probably still draft a goalie, maybe in the second round, instead of the first round.
Yzerman Wins His Trades
Young goalies already playing in the NHL are not usually moved. The Hurricanes have said they moved Nedeljkovic because they are in a win-now mode and wanted to acquire a more veteran goalie. They will talk to Bernier and they have been linked to free agent Freddie Anderson
Yzerman has done well with his trades since taking over in Detroit. He picked up Robbie Fabbri from St. Louis for someone not in his plans. Fans are thrilled with his acquisition of Jakub Vrana for Anthony Mantha. Yzeman also got high marks for his Marc Staal acquisition and fans are crowing about this deal on social media.
As far as Detroit fans are concerned, Yzerman is undefeated as a trader. He gave up a second rounder for Nick Leddy, but fans understand why.
"We are trying to improve our team," Yzerman said. "Our goal is to build a playoff team, a Stanley Cup contender. That hasn't changed. In the interim, we are trying to surround our younger players with a more competitive team."