Duffer's Dabbles: Isles Interested In Suter-Parise Duo; Martinez Mulling Vegas Offer In Latest NHL Rumors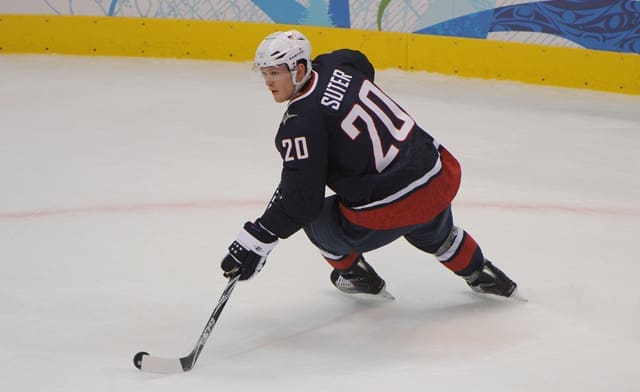 Nine years ago, Ryan Suter and Zach Parise marketed themselves as a package deal as UFAs. Several NHL teams, including the Detroit Red Wings, enterered the bidding war that was ultimately won by the Minnesota Wild.
Bought out by the Wild, the duo is no longer considered as dynamic but that doesn't mean that they might not find a home together again. The New York Islanders are reportedly interested in landing both Suter and Parise. Parise's dad Jean-Paul played for the Isles in the 1970s.
Philadelphia: The Flyers dealt defenseman Shayne Gostisbehere to the Arizona Cardinals for 2022 second- and seventh-round draft picks. Flyers GM Chuck Fletcher detailed a list of ridiculous prices teams sought in order to take on salary, including his blue-chip prospect. 
Pittsburgh: Taking into account their trade of Jared McCann to the Toronto Maple Leafs, the Pittsburgh Penguins technically were the only team to lose two good NHL players to the expansion Seattle Kraken. Penguins GM Ron Hextall explained why he was OK with this outcome. 
Martinez Staying In Vegas?
Vegas: A lot of NHL teams would like a chance to sign pending UFA and top-pair defenseman Alec Martinez. However, he's considering an offer to stay with the Vegas Golden Knights. 
Detroit: Has Red Wings GM Steve Yzerman landed his goalie of the future? He acquired Calder Trophy finalist Alex Nedeljkovic from the Carolina Hurricanes for only a third-round draft choice. 
Boston: Bruins GM Don Sweeney has been a major player on the NHL trade market for well over a year. Why has he been so hesitant to pull the trigger on a deal?
Colorado: Matt Calvert was a useful bottom-six forward throughout his NHL career, finishing with the Colorado Avalanche before injuries took a toll. On Thursday, Calvert announced his retirement. 
Washington: Sammi Silber broke down the Washington Capitals schedule, which may or may not include a few more battles with the Pittsburgh Penguins. 
Florida: Want to have some fun in the sun and catch reasonably-priced hockey games this winter? Here's the Florida Panthers schedule. 
San Jose: Who doesn't like free stuff? Saturday is Upper Deck Hockey Card day and they're giving away free packs of hockey cards.