Wings, Staal Agree To One-Year Deal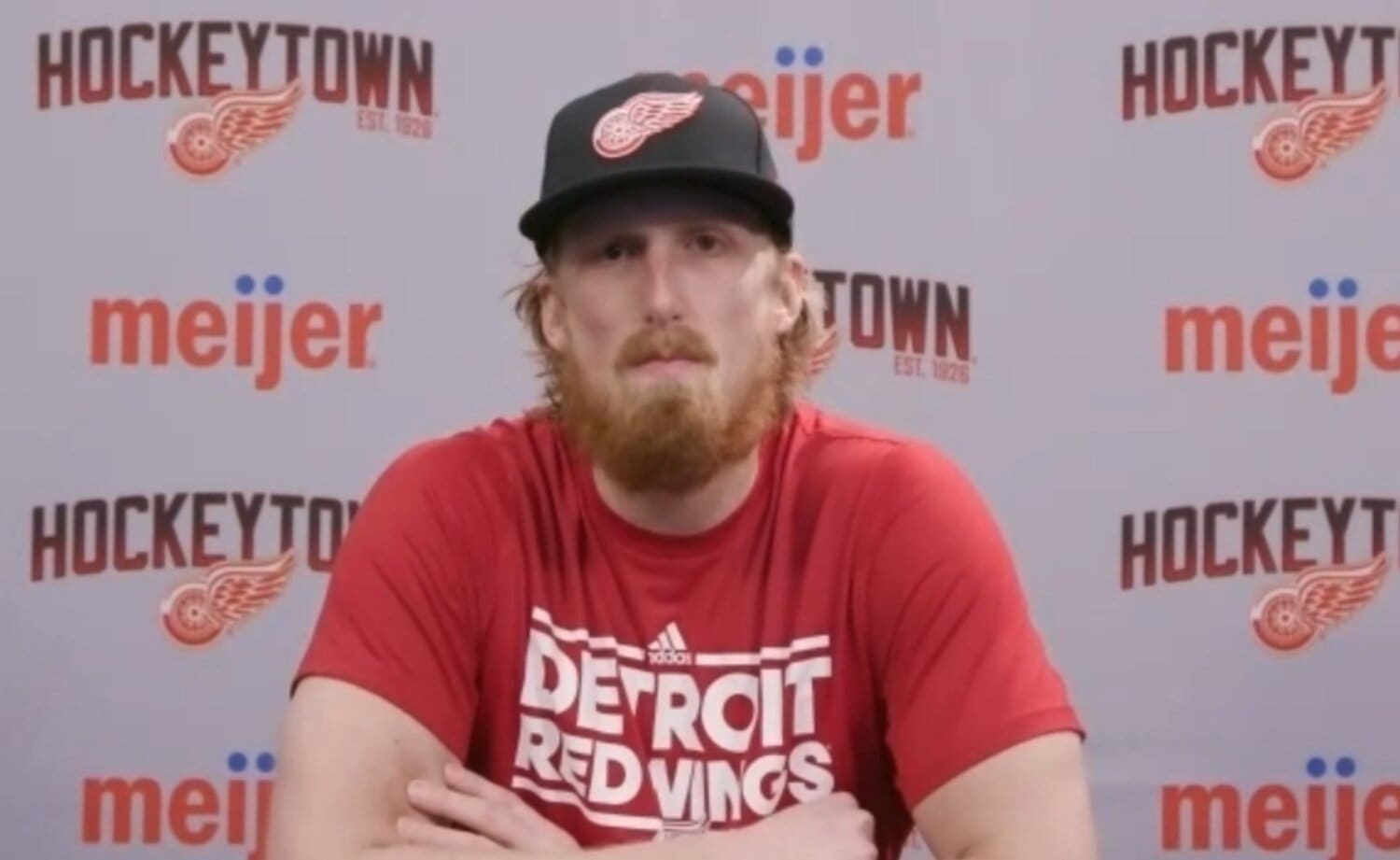 Following the conclusion of Saturday's NHL entry draft, Detroit Red Wings GM Steve Yzerman allowed that he'd seek to keep a few of the club's impending free agents in the fold for next season.
"We'll talk to our own free agents for sure," Yzerman said. "We'll continue to stay in touch with them. What our needs specifically, we traded at the deadline a couple of left defensemen, so we've got holes on the left side that we'll look to fill."
Sunday, he made that happen.
The Wings and defenseman Marc Staal agreed to terms on a one-year deal for $2 milion that will see the 34-year-old blueliner spend a second season in Detroit.
UPDATE: The Detroit #RedWings today agreed to terms with defenseman Marc Staal on a one-year contract extension. pic.twitter.com/ajdvbGxDq1

— Detroit Red Wings (@DetroitRedWings) July 25, 2021
The Wings had sought to keep Staal in Detroit since the end of last season. They like what he had to offer, both on the ice and as a mentor to the team's young defensemen. At 6-foot-4 and 209 pounds, Staal also provides much-needed size to the Wings blueline.
Originally, Staal had suggested that he wanted to see what was out there on the open market. Evidently, he had a change of heart.
Coupled with the trade addition earlier in the week of veteran Nick Leddy, the Wings have certainly solidfied the left side of the defense.
In Seach Of Some Rights
Yzerman's next mission is to acquire forward depth.
"We've got holes up front," Yzerman said. "We'd like to add, whether we bring back some of our own players."
The Detroit GM is also dismayed by what could potentially be a complete lack of right-hand shots among the team's forward unit.
"Right shots are a bit of a concern for us," Yzerman said. "Our three right-shot forwards are unrestricted free agents (Sam Gagner, Luke Glendening, Bobby Ryan) and we have definite interest in all three of them.
"Between now and Tuesday, we'll decide do we want to try and get something done or can we get something done with any of those guys or do we go beyond the 28th and see what else is out there?"