Kevin's Morning Hash: Suter Wants Term, Bruins Seek Veteran Goalie, Kuznetsov Trade Off?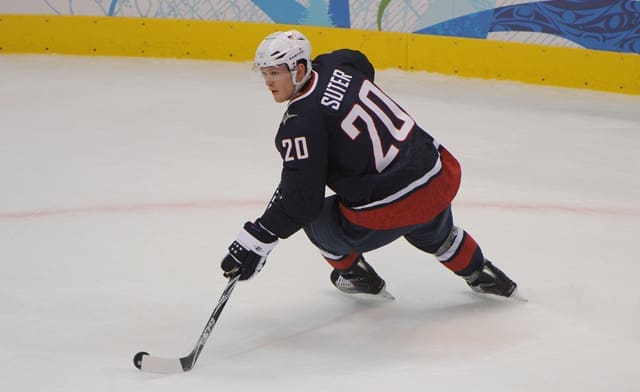 Do the Boston Bruins lead the NHL in trade rumors and speculation? Don Sweeney is such an aggressive general manager when it comes to considering his options that the Bruins are constantly in the rumor mill.
The Bruins are connected to buyout free agents Keith Yandle, a Boston native, plus Ryan Suter. You still hear rumblings about Jack Eichel and the Bruins still have to sign Tuukka Rask. The Bruins may also be looking for a veteran goalie to use when Rask starts the 2021-22 season on the injured list.
Boston Hockey Now is on top of it because the  Bruins have a BIG week ahead.
Rumor of the Day
Have the Capitals decided not to trade Evgeny Kuznetsov? Washington: GM Brian McClellan walked back Kuznetsov trade rumors But he didn't kill them.
Around the NHL
Vancouver: We are counting down to the launch of our Canucks coverage. Who is the beat writer? How do they feel about the state of the Canucks? We went vintage with  colors, too: www.vancouverhockeynow.com
Boston: Keith Yandle. Jack Eichel. Ryan Suter. Goalies. What the boys in Boston are hearing about the Bruins BIG week ahead.
Pittsburgh: The Penguins have trade hopes. Here is what draft the Penguins could do this week, and what they did and didn't do this weekend.
Colorado: GM Joe Sakic may have hit the "take or leave it" stage. with captain Gabriel Landeskog and goalie Philipp Grubauer
Detroit: Where's Ginger and Mary Ann? Check out the hat that Red Wings draft pick Red Savage (son of former NHLer Brian Savage), wore for his intro press conference.
San Jose: The Sharks added some elite prospects as they try to turn that ship around.
Philly: No one has done more to improve his team than Chuck Fletcher. Cam Atkinson wore a Gritty T-shirt for his Flyers introduction
NYI: Lou Lamoriello is doing his best to create cap space to "bring our people back."