Marc Staal says Detroit "Is an Exciting Place to Be"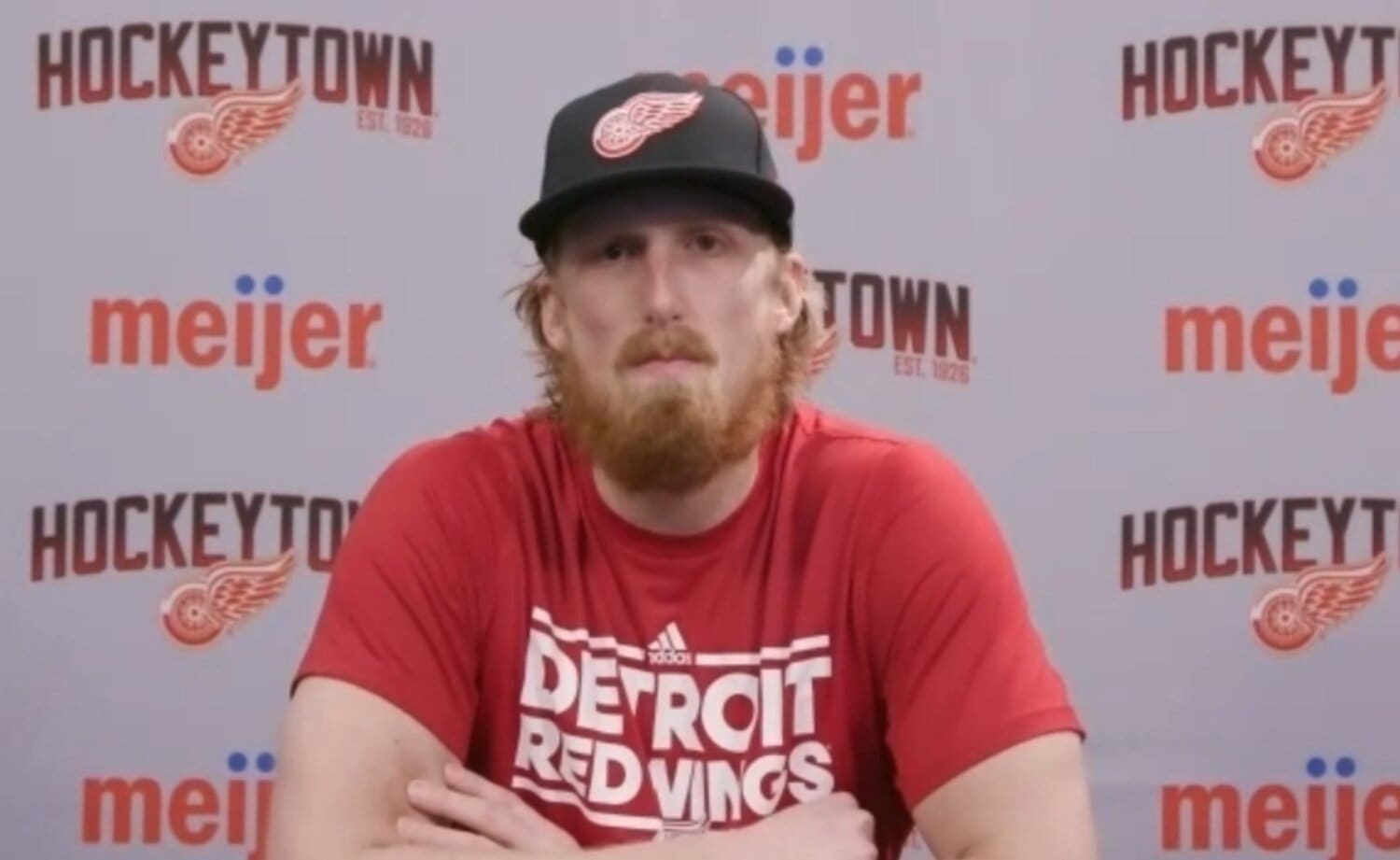 Defenseman Marc Staal said he was "curious" about becoming a free agent. But he wasn't curious enough to give up what he considered a desirable situation.
"I was thinking about that the other day. You usually hit the market when you're 27, I'm 34 now," Staal said, chuckling. "We'll see."
The Red Wings are hoping that their gradual improvement will inspire other free agents moving forward to want to play in Detroit. Staal's post-signing press conference should help. It was as if Staal was filming a Red Wings commercial as he explained why he wanted to stay in Detroit.
"I was being honest when I told (the media) at the end of the year and during the year, I really enjoyed myself," Staal said. "The organization, the team, the way we were playing, what's been going on there, it's fun to be a part of. You never know what you're going to get when you get to free agency. "
General manager  Steve Yzerman wants the Red Wings to continue to show a higher degree of competitiveness, and they believe Staal helps in that regard. His competitive nature was noticeable in every game last season and the coaching staff appreciated his willingness to mentor the younger players.
Staal is bullish on the moves Yzerman has made to upgrade, like acquiring puck-moving defenseman Nick Leddy and 25-year-old goaltender Alex Nedejkovic.
"I played against Leddy for a lot of years in New York," Staal said. "He's an incredibly skilled player, the guy can fly, controls the puck really well. Super-excited to be able to play with him and not against him."
Staal's brother Jordan played with Nedeljkovic in Carolina. "Jordan spoke very highly of him," Staal said. "He had a great year for them last year. I know him from just playing against him, he plays the puck extremely well, so I love that part of it. Probably take a few less hits with him handling the puck back there. He's a competitive guy."
Staal Took Less to Stay in Detroit
Yzerman valued Staal enough to give him a no-movement clause to go with his one year $2 million contract. He made $5 million on his previous contract.
"I got three young kids," Staal said. "Not that I would say no to an opportunity (to be traded), but with a young family you never know what's going to be the situation when you get to that time of year. To be able to control a little bit at the deadline was important and Steve was willing to do that for me and I appreciated that. You never know what's going to happen but it's a nice thing to have."
Staal could find himself playing with prize rookie defenseman Moritz Seider this season. But no matter who he plays with, Staal is one of the keys for Detroit to be competitive. Staal is genuinely excited to be in Detroit.
"Leddy makes our team better, no question. He's a good player," Staal said.  "Nedeljkovic a very good goaltender. We're moving in the right direction. We were pretty consistent last year in our work ethic and the way we played. Added some pieces, see what happens in the next little while, but exciting place to be. It was a pretty easy decision to sign up for it again."