Red Wings Among the NHL Leaders in Cap Flexibility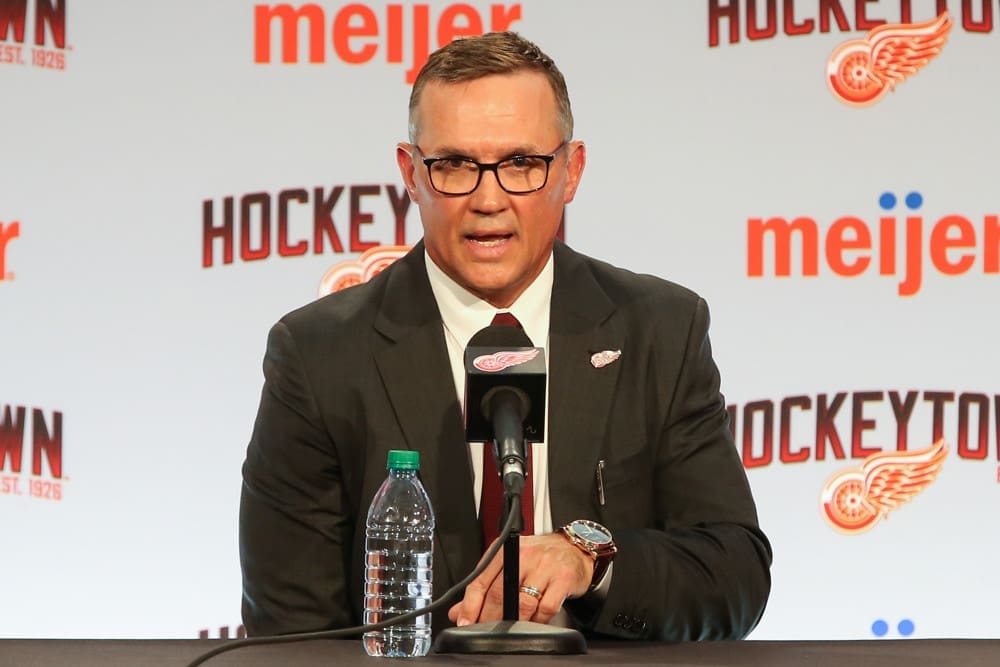 When the free agent signing period starts at noon on Wednesday, the Red Wings will have more buying power than every team in the NHL except the Buffalo Sabres.
According to CapFriendly.com, the Red Wings have $37.6 million in cap space remaining with 14 players signed. The Sabres have almost $39 million in cap space with 11 signed players.
Here is an overview of the Red Wings salary cap situation:
Restricted free agents still to sign: Tyler Bertuzzi, Jakub Vrana, Adam Erne, Filip Hronek and Givani Smith
Detroit Hockey Now's Estimate salary cost for RFAs: $15.9 presuming that none of the players get a long-term deal. If the Red Wings tied up Vrana long-term it might increase the salary cap hit by up to $2 million. After RFAs are signed, the Red Wings will be $21.7 million under the cap with 19 players signed.
Other additions: The above estimates include Moritz Seider because it is highly likely he will play in Detroit this season. It doesn't include Joe Veleno. DHN projects he will be on the roster. His salary is $894,000. That would put the Red Wings with $20.8 million in salary cap space left with 20 players signed.
Projected cost of four free agent veterans: Unless Yzerman decides to make a trade for a higher salaried player, the best guess is that Yzerman will sign four $1 million players. That's essentially what he did last season. That would give him a 24-person roster with $16.8 million in salary cap space remaining.