Suter Projects as the Detroit Red Wings No. 2 center: Could He End Up as No. 1? | DHN+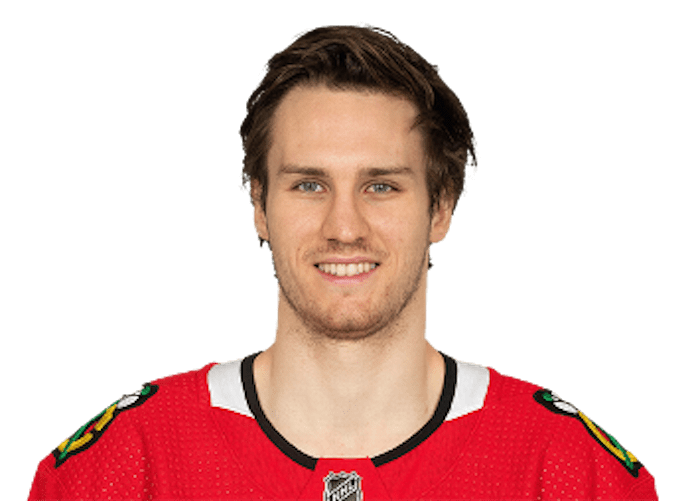 The Detroit Red Wings haven't said specifically that they intend to play Pius Suter as their No. 2 center.
But that's his plan.
"That should be my goal and is my goal," the Swiss forward said Thursday in his introductory press conference with the media. "I have to, in the training camp and games, perform.  I have to make sure the coach gives me a chance and then I have to prove myself."
The Red Wings have Dylan Larkin coming off injury, and there has no information of where he is at in his recovery. Michael Rasmussen is penciled in as the No. 3 center. Before the Red Wings persuaded Suter to sign a two-year deal for $3.250 million per season, the plan for the No. 2 center was either Joe Veleno stepping up, or perhaps Robbie Fabbri, Vladislav Namestnikov or a combination of all three.
But now they have added a center who netted 13 even-strength goals last season for the Blackhawks. His 14 total goals makes him the Red Wings top returning scorer. His goal-scoring total over the abbreviated 56-game season projects to 21 goals over an 82-game schedule. Suter is comfortable at both center and wing.
If Larkin isn't ready by the start of the season, or if he has another subpar season, it's not unthinkable that Suter could end up as the team's top center. 
Suter has some history with Fabbri and Tyler Bertuzzi. They played together briefly in the Ontario Hockey League for the Guelph Storm.
The Blackhawks didn't give Suter a qualifying offer, because of salary cap considerations. This summer they also added center Tyler Johnson ($5 million),  goalie Marc-Andre Fleury ($7 million) and Seth Jones ( $9.5 million starting in 2022-23).
Red Wings Saw Plenty of Suter Last Season
The Red Wings knew Suter's work well because they both played in the Central Division. But Suter also knew Detroit's abilities as well. He concluded he would be a good fit.
"They are very quick," Suter said. "As the season wore on, they won more and more.They improved a lot. They  have real good players. To me, it worked out well to play against them."
Veleno is only 21, but if he plays well in training camp, the Red Wings will find a way to use him in the lineup.