Feisty Red Wings forward Tyler Bertuzzi agrees to a two-year contract extension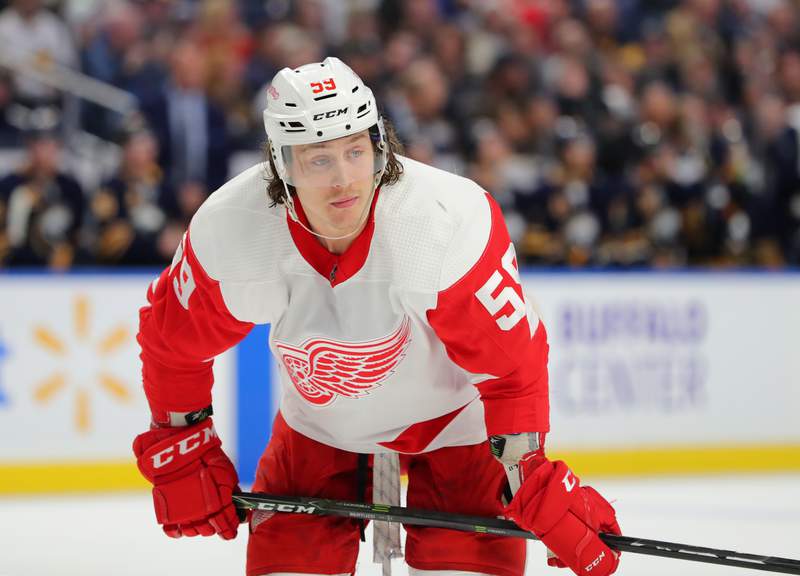 Detroit Red Wings feisty forward Tyler Bertuzzi's value extends well beyond his noteworthy goal scoring. He adds a layer of grit and bravado that others simply can't provide. He's never timid about going to the front of the net. The Red Wings play with a bit more courage when he's in the lineup.
Bertuzzi officially put himself back in the lineup Saturday when he agreed to a two-year contract extension at $4.75 million per season with Detroit.
Earlier in the offseason, Bertuzzi was linked to trade rumors. But the Red Wings were never actively shopping him. As Red Wings GM Steve Yzerman says, he receives calls about many of his players.
The Red Wings have four more restricted free agents (Jakub Varana, Filip Hronek, Adam Erne and Givani Smith) to sign.
Bertuzzi, 26, only played nine games because of injury last season, but is expected to be ready for the start of 2021-22 season. He has established himself as critical to the Red Wings' rebuild. The former Ontario Hockey League standout totaled five goals in those nine games,. He scored 21 goals in each of first two full seasons with Detroit.