The Five: The Red Wings' Worst Free Agent Contracts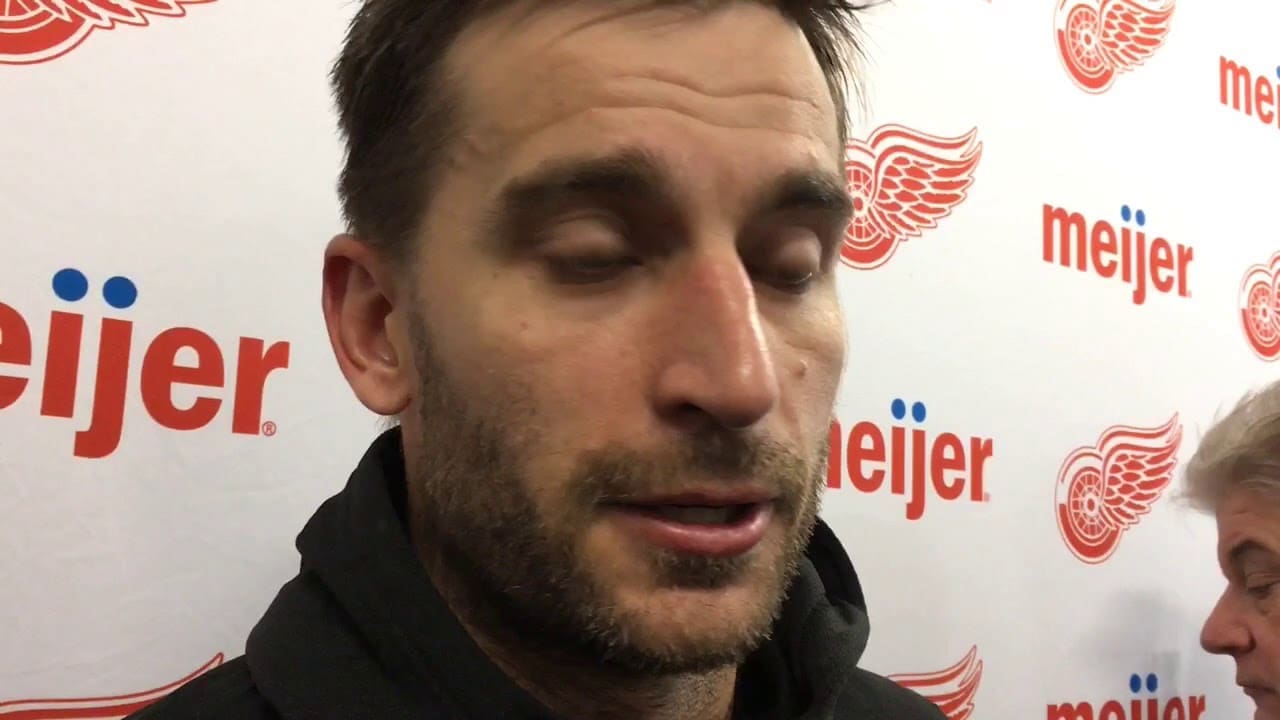 The Detroit Red Wings, like every NHL team at the moment, are feeling pretty good about their roster. They've tweaked, added some new pieces and signed a couple of free agents.
Often, though, the best-laid plans go awry. Today's free-agent find becomes tomorrow's dead-money contract.
These are the worst free-agent signings in Detroit Red Wings history.
Stephen Weiss (2013)
The Red Wings opted to swap out Valtteri Filppula for Weiss as their second-line center in 2013, signing the latter to a five-year, $24.5-million deal. On paper, it made sense. Weiss was a four-time 20-goal scorer for the Florida Panthers. He also had ties to the area, playing his junior hockey with the OHL Plymouth Whalers.
However, things went south for Weiss from the start. A hernia injury limited him to 26 games and two goals in 2013-14. A groin injury put him on the shelf to start the 2014-15 campaign. Just when it appeared he might've turned things around – Weiss posted 4-6-10 numbers in his first 11 games of the 2014-15 season – he was shelved again with a separated shoulder. By the time he was back and ready to play, Weiss had taken up permanent residence in coach Mike Babcock's doghouse.
At the end of that season, the Wings bought out the remaining three years of Weiss' contract.
Uwe Krupp (1998)
In need of a defenseman following the tragic loss of Vladimir Konstantinov in a 1997 limousine crash, the Wings swiped Krupp from arch-rivals the Colorado Avalanche. He was signed to a four-year, $16.4-million contract.
A herniated disk limited Krupp to 22 games in 1998-99 and it only got worse from there. He sat out the entire 1999-2000 and 2000-01 seasons. After the Wings discovered he'd been racing his dog sled teams while out injured, they sought to have his contract voided. Krupp countered by filing a grievance against the Wings for the $8.2 million he was owed for those two seasons in which he didn't play.
Amazingly, amidst this acrimony Krupp returned in 2001-02 and played eight regular-season games and two playoff games as Detroit won the Stanley Cup. But his name was not inscribed on the Cup because Krupp didn't meet the games played requirement.
Mike Modano (2010)
An NHL legend from nearby Livonia, it seemed the perfect fairy-tale end to Modano's career when the 40-year-old signed a one-year, $1.25 million pact with his hometown Red Wings. Like his old Dallas teammate Hatcher, a serious injury derailed Modano's dream sequence.
He suffered severed a tendon in his wrist after being cut by a skate blade just 20 games into the season. Modano was limited to 40 games, scoring four goals and adding 11 assists. He appeared in two playoff games before retiring.
Derian Hatcher (2003)
Another happy homecoming that didn't pan out, the Detroit-born Hatcher, who captained the Dallas Stars to the 1998-99 Stanley Cup, was a menacing presence along the Dallas blueline. He was runner-up for the Norris Trophy with the Stars in 2002-03.
Just three games into his Detroit tenure, Hatcher tore the ligaments in his right knee. He underwent ACL surgery and missed four months. When he returned, Hatcher wasn't the same player. He'd clearly lost a step due to the knee ailment.
The following season was lost to a lockout. When the salary cap was introduced by the NHL in 2005, the Wings opted to buy out the remainder of Hatcher's contract. He played just 15 regular-season and 12 playoff game for Detroit.
Frans Nielsen (2016)
The Wings signed Nielsen to a six-year, $31.5 million contract at the age of 32. It seemed like a flawed idea from the outset. Desperate for a No. 2 center, they were clearly overpaying for some bad years on the end of Neilsen's pact for what they hoped would be productive years at the outset.
They weren't envisioning Nielsen's downturn would arrive so rapidly. In the past two seasons, Nielsen's .056 goals-per game average is the worst of any Detroit forward. There was speculation that Nielsen's contract would be bought out this summer. Evidently, Red Wings GM Steve Yzerman figured it's better to have Nielsen sitting in the press box as an extra forward than one of the club's young propsects.