Kevin's Morning Hash: NHL investigating Kane's gambling history is today's top story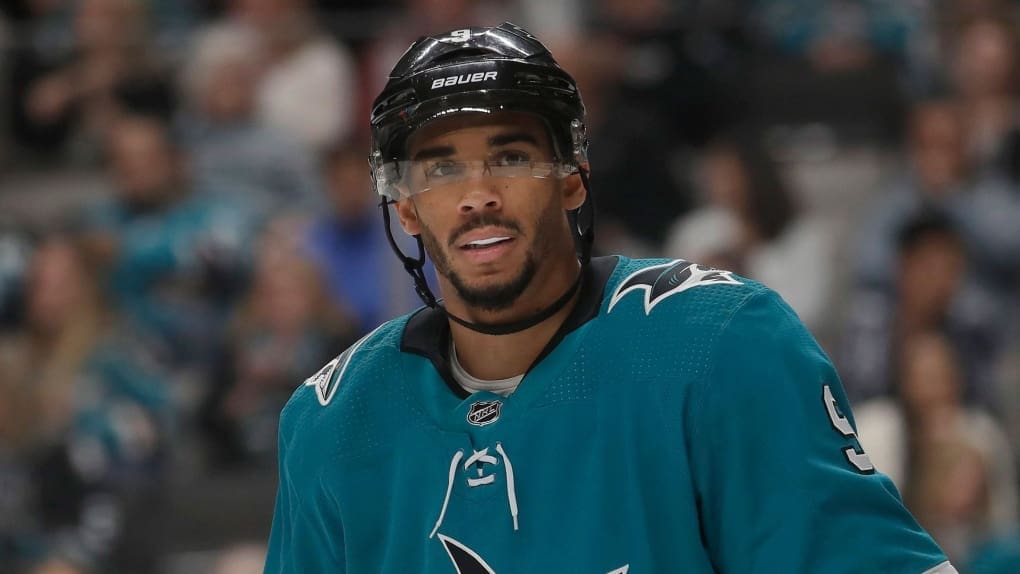 The NHL is investigating Evander Kane's gambling history after his wife made explosive accusations about him on her Instagram Saturday.
Kane released a statement on Sunday:
"Unfortunately, I would like to address the completely FALSE accusations that my estranged wife and soon to be ex wife has made against me. Even against the advice of my legal team I feel strongly that the public and fans hear this directly from me. I have NEVER gambled/bet on Hockey, NEVER gambled/bet on a Sharks game, NEVER GAMBLED/BET on any of my games and NEVER thrown a hockey game. The facts are I personally had my best season of my career last year and was the most consistent I've been throughout any season, I'm proud of that. I love the game of Hockey and would never do any of what was alleged. I look forward to cooperating with the league's investigation, having my name cleared and looking forward to this upcoming season."
Anna Kane's accusations
Evander Kane's wife,accused him of gambling on his own games.That was only one of a series of accusations levied by Anna Kane against the San Jose Sharks winger on her Instagram account this afternoon
Anna Kane also alleged  Evander Kane abandoned her, their unborn son, and their infant daughter to vacation in Europe. She also said she was forced to sell her wedding ring to meet expenses and "buy my daughter baby formula." She added that her house is in the middle of being foreclosed.
The Sharks' statement:
The Sharks have been in contact today with the (NHL) about the serious allegations made against Evander Kane. We support a full and transparent investigation into the situation to maintain the integrity of the game and consistency with our team values."
San Jose Hockey Now is following the saga. Writer Sheng Peng has the full story that exploded on Saturday night. 
Free agents Still Unsigned
Tuukka Rask (Injured). Kyle Palmieri (Presumed to be staying with the Islanders). Zach Parise (Presumed to heading to the Islanders). Tyler Bozak. Devan Dubnyk. James Neal.
Around the NHL
Pittsburgh : Evgeni Malkin turned 35 Saturday. To celebrate, Pittsburgh Hockey Now offers its Top 5 Evgeni Malkin moments. 
Boston: The Toronto Maple Leafs signed former Boston Bruins Ondrej Kase and Nick Ritchie . The Boston Hockey Now headline: Maple Leafs Sign Bruins Retreads
Philadelphia: Power play specialist Keith Yandle says it was a "no brainer" to sign with Philadelphia.
Washington:  Martin Fehervary is next man up for the Capitals' defense.
Florida: The Panthers signed former Columbus Blue Jackets player Zac Dalpe.
Detroit:  The Red Wings were never going to trade Tyler Bertuzzi. He signed a $9.5 million bridge deal and said he is recovering nicely from back surgery.
Vancouver: The Canucks, Flames, and Oilers used to hold their rookie tournament together. The practice ended.  It is finally coming back.