Red Wings Pick Petruzzelli Attends Bruins' Development Camp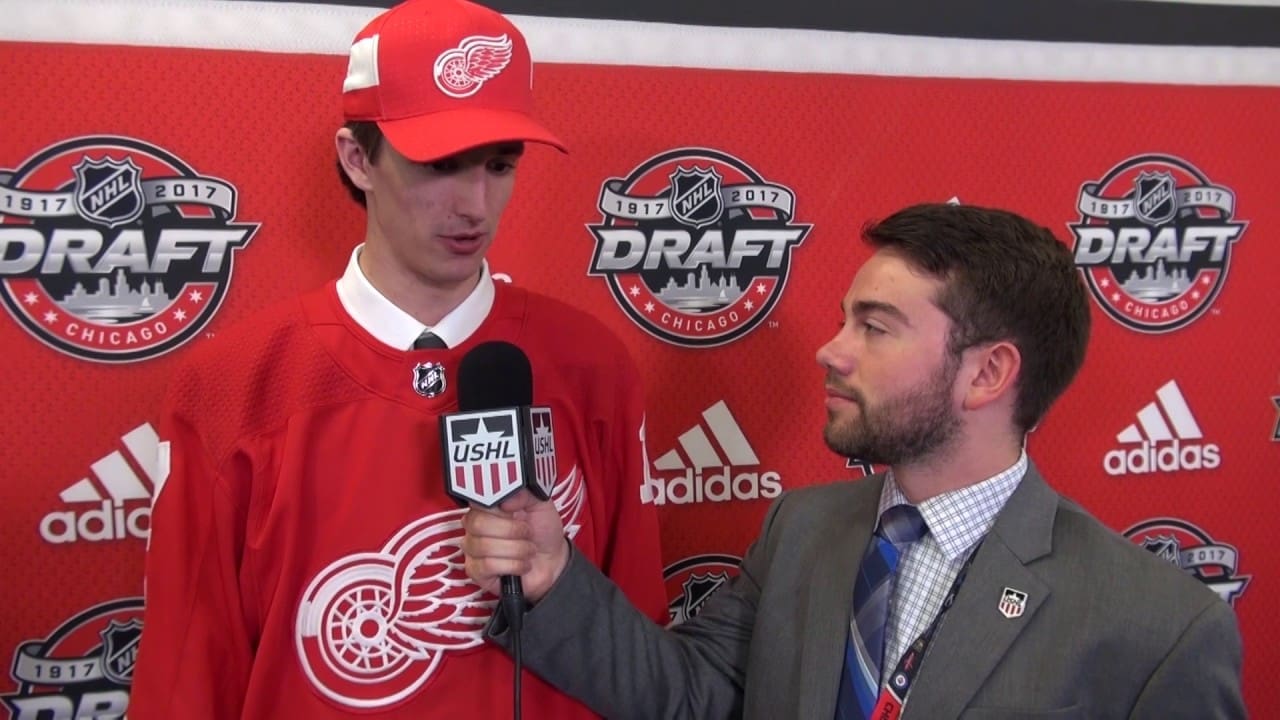 The Boston Bruins were among the few NHL teams to opt for a development camp during this shortened offseason. It's also providing a development that's of interest to Detroit Red Wings fans.
If there was any doubt that Keith Petruzzelli's time as a Red Wings prospect was over and done with, the telling evidence was right there in black and white. Petruzzelli, 22, was among the three goaltenders who were attendees at the Bruins' development camp. He was there on a tryout basis.
The Red Wings selected him with the 88th overall pick in the third round of the 2017 NHL entry draft. Following a junior season which saw him making 34 starts for the Bobcats and earning Quinnipiac's MVP, appearances were that the 6-foot-5, 185-pound Petruzzelli was the Red Wings goalie of the future.
ECAC Goaltender Of The Year
Last season, Petruzzelli enjoyed a banner campaign as a senior. He was named a Top 10 Finalist for the Hobey Baker Award and the ECAC Hockey Goaltender of the Year. Petruzzelli was also named to the ECAC Hockey First Team ad was a Finalist for the Mike Richter Award and for ECAC Hockey Player of the Year. He was also a semifinalist for the Walter Brown Award. Petruzzelli led the nation in starts (29) and minutes played (1715:45).
Instead of signing him to an entry level pact, the Wings opted to walk way from Petruzzelli's NHL rights. He became a free agent. None of the other 31 NHL teams are seeking to get his name on a contract. That fact would appear to show that Detroit wasn't the only team having their doubts about Petruzzelli's abilities.
Instead, the Wings traded up, opting to spend the 15th pick of the 2021 draft on Edmonton Oil Kings netminder Sebastian Cossa. He's now firmly entrenched in the role as Detroit's goalie of the future.