Kevin's Morning Hash: Five Players Attached to Trade Rumors Who Weren't Dealt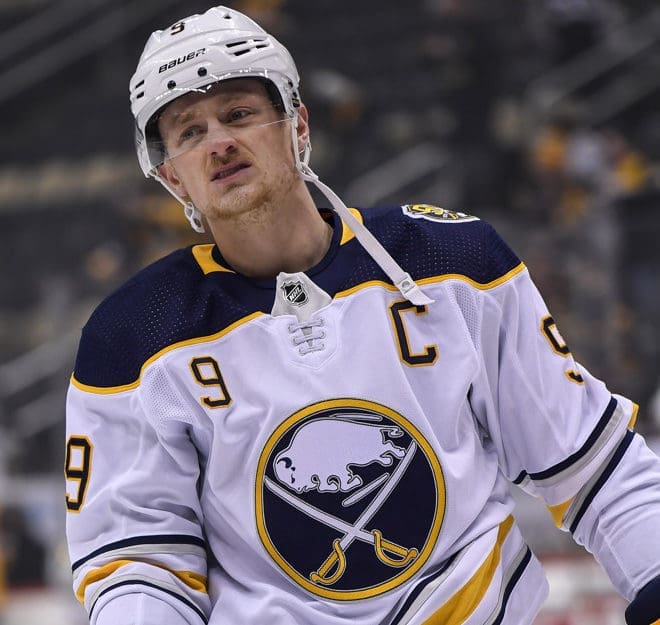 Every summer there are players mentioned regularly in the trade rumors who don't get move. Here is our top five
Buffalo's Jack Eichel: Sabres want a bushel of talent in return. But this deal will eventually happen.
Calgary's Johnny Gaudreau: Makes sense to trade him. Gaudreau would benefit from a deal. But it seems more likely they will get him signed.
Washington's Evgeny Kuznetsov: The Capitals would like to shed his contract (four more years at $7.8 million). But they couldn't trade him because his numbers have declined and nobody wants the contract.
Pittsburgh's Jason Zucker: Desirable player, but doesn't seem to fit quite right with Pittsburgh. The rumor was the Penguins would trade Zucker to add some grittier players. Just didn't happen. It seems like the Penguins are ready to play these cards
St. Louis' Vladimir Tarasenko: He's 29 and has two years left at $7.5.  Tarasenko's no-trade clause complicates the situation, but it will eventually get done.
Rumor of the Day
The New York Rangers are still not completely out on the Jack Eichel trade talks. Athletic writer Rick Carpiniello added fuel to the fire.
Around  the NHL
Detroit: Ranking Red Wings GM's best moves this offseason. 
Philadelphia: Carter Hart gets three years for $3.97 million AAV Too much?
Pittsburgh: Some former Penguins still are looking for jobs.
Vancouver: Agent responds to Jake Virtanen allegations
Washington: Capitals forward Alex Ovechkin is the latest athlete to offer NFT collection.