Jagr can't touch Gordie Howe for post 50-year-old offensive production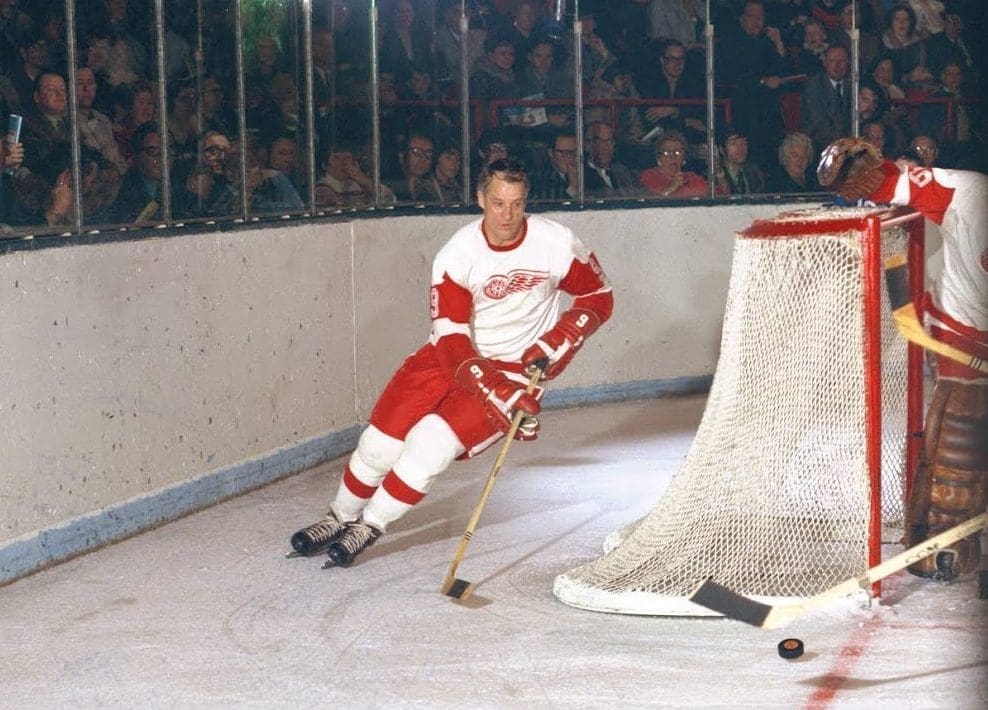 It is remarkable that Jaromir Jagr turns 50 this season and is still planning to play for his Kladno team in the Czech Republic. Jagr isn't as slick as he once was. But he is productive.
Last season, after a late start because of injury, Jagr posted 12 points in 19 games. That's a respectable output for a player his age.
But Jagr's work should remind us all how amazing Gordie Howe when he played in the NHL until he was 52 years old.
Here are five feats Howe accomplished after his 50th birthday:
Final WHA Season
He was 50 when he started his last World Hockey Association season in 1978-79. He scored 19 goals in 58 games and then added three more goals in 10 playoff games.
His Final NHL Season
At age 51, Howe played 80 games for the Hartford Whalers with his sons Mark and Marty Howe as his teammates.
Scores 800th NHL goal
Howe, 51, reaches the 800-goal level when he beats Mike Liut at 1:27 of the third period in a 3-0 triumph against the St. Louis Blues at the Civic Center.
Fifteen-goal season
In his final NHL campaign, Howe registers 15 goals and 41 points. Only 26% of NHL players had 15 or more goals in 1979-80. He was fifth on the Whalers in goal scoring and seventh in points. Howe posted 42 penalty minutes, some  of the minutes earned for stick fouls.
Howe's Final NHL Goal
He was 52 when he scored his last NHL goal on April 9, 1980, on a backhander against goalie Denis Herron at 13:59 of the third period. The Whalers lost 8-4 to the Montreal Canadiens in Game 2 of their playoff series.