Trading Picks A Good Sign For Red Wings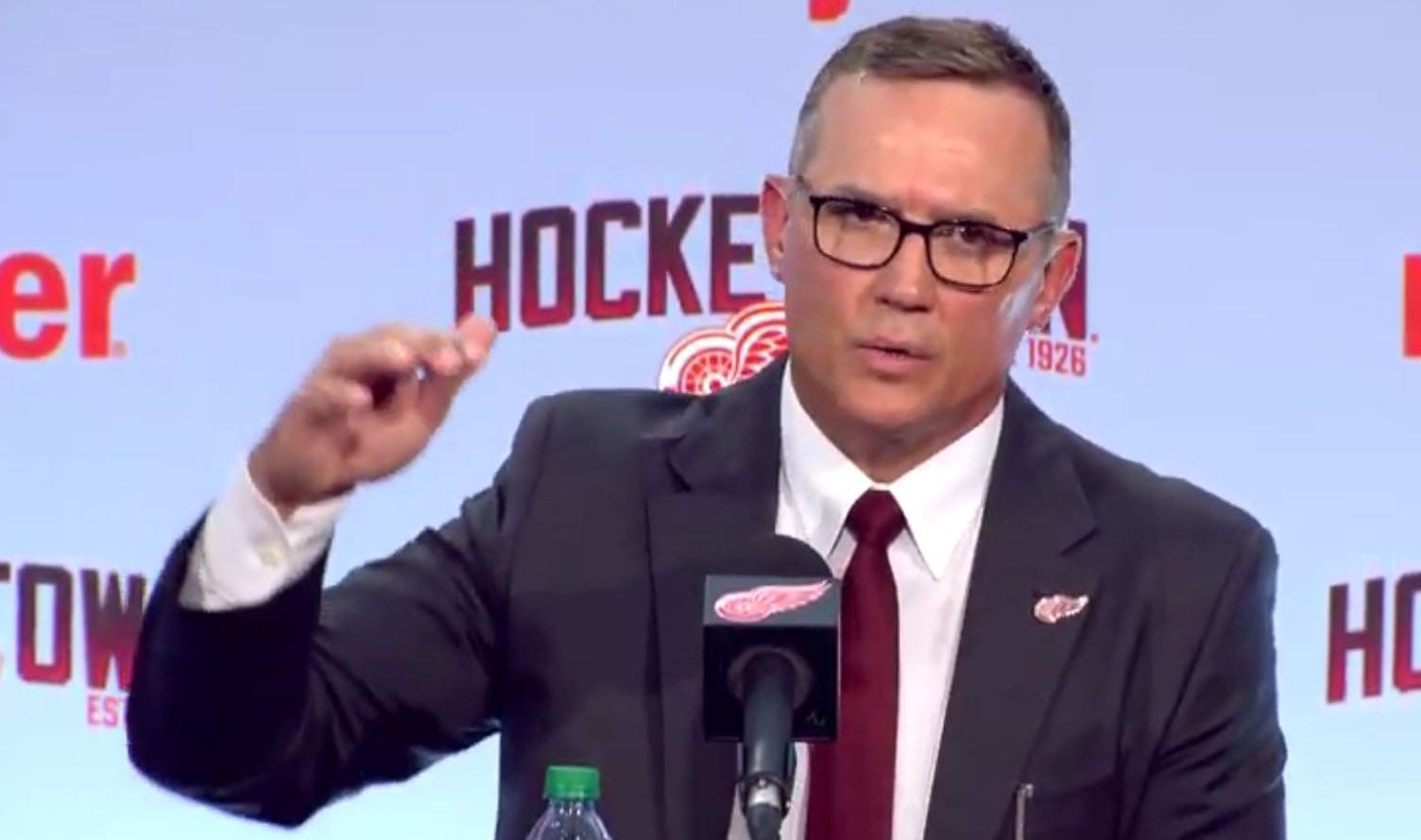 There's a fine line during a rebuild at which a team must meld the selling of hope for the future with a sign of improving results in the present. Detroit Red Wings GM Steve Yzerman is of the opinion that the Detroit Red Wings have arrived at this juncture.
During the current offseason, Yzerman has undertaken measures that normally he'd be loathe to do. He traded some of his draft picks.
"I hate giving up draft picks," Yzerman said. "I feel every draft pick, regardless of a first-round or seventh-round, is hope. It's hope for a Henrik Zetterberg or Pavel Datsyuk or Sergei Fedorov or Nicklas Lidstrom. So I hate giving up picks.
"I love accumulating them and keeping them and using them."
Use them he has. Over the course of his three years in charge of the club's hockey operations, Yzerman has made 28 selections during the NHL entry draft.
Moving Picks For Immediate Help
This past summer, he also did some things not normally associated with Yzerman's style. He traded away draft picks.
Yzerman dealt the 52nd overall choice in the 2021 draft as part of the package to land defenseman Nick Leddy from the New York Islanders. The 94th overall pick was among the pieces that went to the Carolina Hurricanes for goaltender Alex Nedeljkovic.
The Wings were looking at a cupboard bare of young goaltending prospects. The addition of Nedeljkovic, followed by his agreeing to a two-year contract, filled that void. Leddy provides Detroit with a smooth-skating, puck-moving defenseman, another area of significant need for the team.
In Yzerman's opinion, these were draft picks well spent.
"This year we were in a situation . . . we felt it was important," Yzerman explained. "To solidify our goaltending for a late third, getting Nick Leddy for a late second – I feel strongly it's important that we try to be competitive, that we bring in some players to help [Filip] Hronek, help [Moritz] Seider, to help Dylan [Larkin]. Those cost us picks but we can live with that.
"We still ended up with eight selections (in the draft). We did a lot of things with the picks we had, so it does give you options."
Trading Up In Draft
Among the things they did was sacrificing the 23rd, 48th, and 138th picks of the 2021 draft in order to move up to No. 15 and grab Edmonton Oil Kings goalie Sebastian Cossa. He's already signed his entry-level deal with Detroit.
"In this year's draft, you had to be prepared [to move up]," Yzerman said. "We felt very highly about Sebastian Cossa and thought there's no chance he's going to be there when we're picking at 23, that the only way we're going to get him is to move up. That was the price we paid."
The Wings also shipped picks No. 38 and 128 to the Vegas Golden Knights for the 36th overall selection. They chose defenseman Shai Buium in that slot.
"Having the picks allowed us to do that," Yzerman said. "I don't necessarily like to do it but you have to be prepared to make these decisions and we felt good about it. Today we sit here and we're glad we have Nick Leddy, Alex Nedeljkovic. We're very happy to have Cossa and Buium.
"The cost of that, we're comfortable paying it."