McCarty Comes Out Swinging Against NBA Draftee Who Besmirched Detroit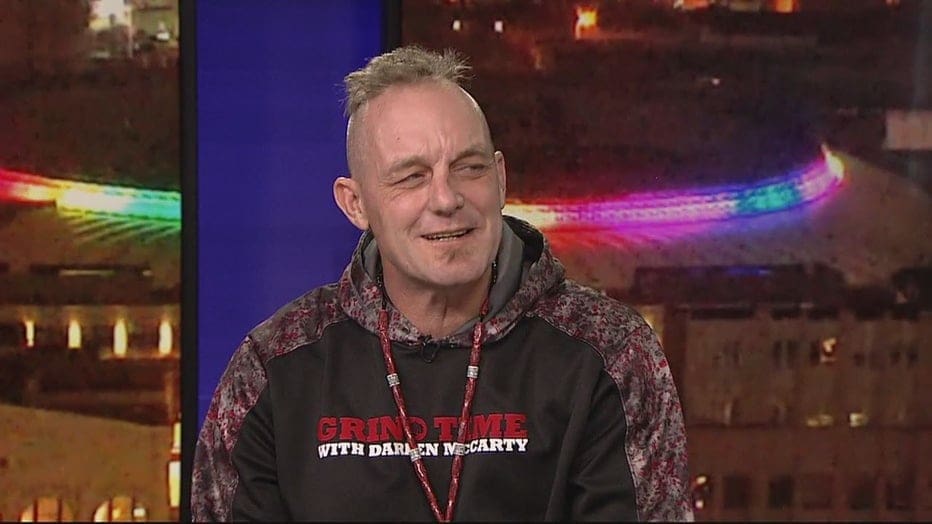 Darren McCarty made it his business to stand up for teammates when he played for the Detroit Red Wings. Most older fans recall what McCarty did to Claude Lemieux in retribution for Lemieux's attack against McCarty's buddy Kris Draper.
McCarty also is willing to stand up for the City of Detroit.
After the Detroit Pistons used the No. 1 draft pick to take Cade Cunningham over Jalen Green, cocky Green made some disparaging remarks about the Motor City.
"I wanted to be the No. 1 pick, but as for the location, I didn't want to be in Detroit," Green told Yahoo Sports. "I felt a lot more comfortable in Houston. It felt like a real home environment. With Detroit, it felt like I was just going back to the G League bubble, and I just got out of the bubble. That's pretty much what it was.
"In the [G League] bubble, I didn't really have anything to do but just stay in the gym. I didn't have any time to get away for myself. The only time I had to get away for myself was in my apartment. That's what it felt like in Detroit. I wouldn't be stepping outside in Detroit. There are not many things you can do in Detroit like that. You're going to stay in the gym and then go back to your apartment."
McCarty Defends Detroit
Meanwhile, Cunningham has been nothing but gracious and thankful since pulling on a Pistons' jersey.
Hearing what Green had to say, McCarty came out swinging.
"Hey, Jalen Green…I've got four Cups," McCarty said. "We don't want you in Detroit. You're a clown. What it does to me is it shows even more, not only talent-wise, you want a leader on the court and off the court in Cade Cunningham. This was the right pick. What he says is what everybody said about Detroit for the last 60 years. He (Jalen Green) looked on Google, he's never been here."
You don't have to wonder why Detroit fans love McCarty.