Wings Pick Petruzzelli Signs With Leafs' Farm Club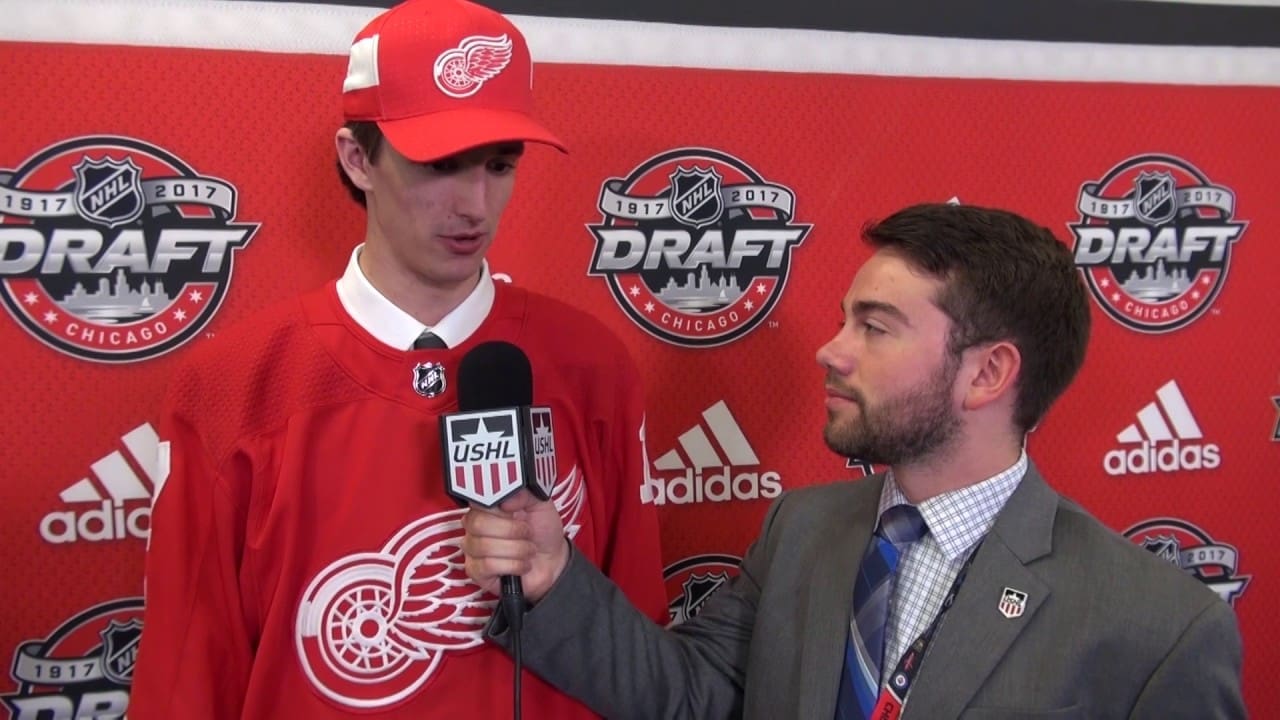 The Keith Petruzzelli divorce from his status as Detroit Red Wings prospect officially came to a conclusion on Sunday. The goaltender has signed a two-year contract with the American Hockey League's Toronto Marlies, the top farm club of the Toronto Maple Leafs.
🖊️ News | We've signed goaltender Keith Petruzzelli to a two-year AHL contract. #ForeverStartsHere

— Toronto Marlies (@TorontoMarlies) August 29, 2021
He was at one time viewed as Detroit's goalie of the future after his selection by the Wings at 88th overall in the 2017 NHL entry draft. However, it became clear this offseason that the two sides intended to go their separate ways.
ECAC Goaltender Of The Year
Last season, Petruzzelli enjoyed a banner campaign as a senior. He was named a Top 10 Finalist for the Hobey Baker Award and the ECAC Hockey Goaltender of the Year. Petruzzelli was also named to the ECAC Hockey First Team. He was a Finalist for the Mike Richter Award and for ECAC Hockey Player of the Year. Pettruzzelli was also a semifinalist for the Walter Brown Award. Petruzzelli led the nation in starts (29) and minutes played (1715:45).
Marlies sign G Keith Petruzzelli to a two-year AHL contract.
Petruzzelli, 22, played 94 games for Quinnipiac Universitythrough 4 seasons, posting a 51-27-8 record with a .915 save pctg. Wilbraham, Mass., native was a Hobey Baker finalist in '21 and a Det. 3rd round pick in 2017.

— Lance Hornby (@sunhornby) August 29, 2021
When the Wings opted not to sign him, Petruzzelli became an NHL free agent on August 15.
And yet, not a single NHL team considered him to be worthy of an NHL entry-level contract. Petruzzelli attended the Boston Bruins' development camp on a tryout basis, but was not offered a contract.
He'll join a crowded crease at Marlies camp. There are five other goalies who figure to be battling for a spot with the team. They include NHL veteran Michael Hutchinson, Joseph Woll, Ian Scott and Erik Källgren. The Leafs also have an ECHL farm club in Newfoundland.
Inconsistent Performance
The scouting report on Petruzzelli is that he's a little too robotic in his movements between the posts but the biggest knock against his pro credentials is the inconsistency that's persisted in his game thus far through his development years.
While sighting the move by the Marlies as a good gamble, an NHL scout emphasized the latter of the two words when it came to investing in Petruzzelli futures.
"When he is good, he can be really good but when it goes south, it really can be ugly," the scout said of Petruzzelli's game. "When he was younger, I thought he would grow out of it with maturity but it still seems to be an issue."