Wings Adjust Scouting Staff; Veterans Haralson, Stein Replaced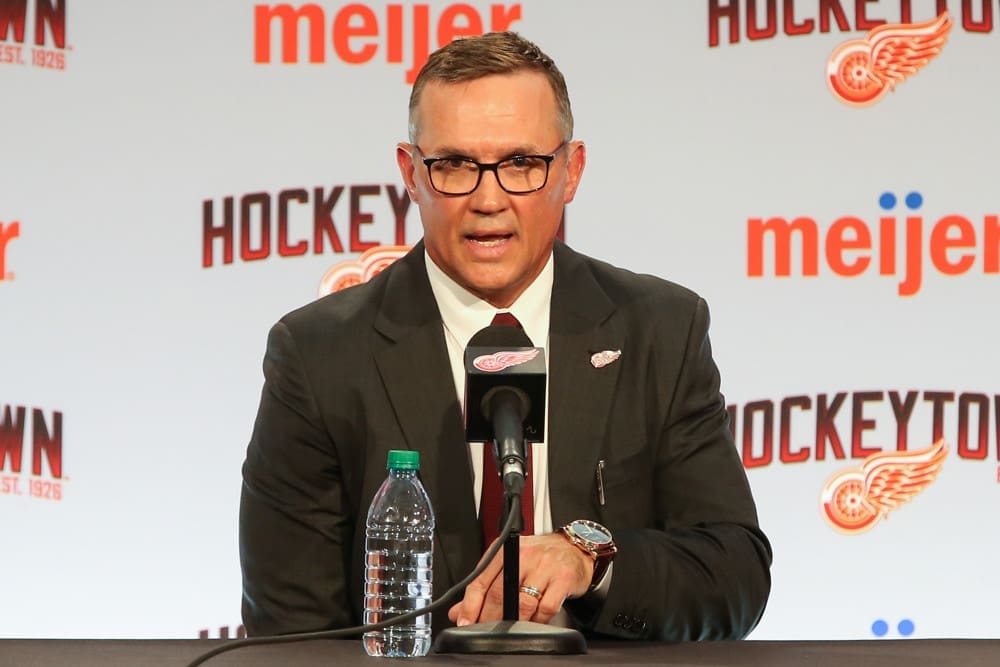 Two more longtime members of the Detroit Red Wings' scouting staff that date back to the era when Ken Holland was GM are no longer with the team. Pro scout Bruce Haralson and amateur scout Marty Stein have been replaced.
Haralson, a veteran NHL scout, had been with the Wings for 26 years. He spent his first 14 seasons with the team as an amateur scoute and the past 12 years as a pro scout, covering western Canada and the USA.
Stein joined the Wings in 1996 and served as an amateur scout for his entire tenure with the club.
Rob Rassey also left Detroit's amateur scouting staff after two seasons with the club. Rassey accepted a position as Director & Head of Hockey for Total Package Hockey's Chicago Center of Excellence.
Greg Hawgood and Corey Crocker are additions to Detroit's amateur scouting staff, with Tommy Boustedt and Eric Soltys are joining the team's pro scouting staff.
Former NHL Defenseman
Hawgood played 12 seasons as an NHL defenseman. He was with Boston Bruins teams that went to the Stanley Cup final in 1987-88 and 1989-90. He coached in the WHL and scouted for the Chicago Blackhawks frm 2018-20.
Crocker is a former player with the OHL Peterborough Petes who more recently was serving as head instructor for the Newfoundland hockey school run by Dan Cleary, Detroit's assistant director of player development. Crocker will be responsible for scouting the QMJHL.
Amazing two weeks at the 13th Annual DCHS. ✌️NL. Take me home for a rest……. pic.twitter.com/hhOrZUjDpW

— Corey Crocker (@crocks9) August 14, 2021
Soltys scouted for the Calgary Flames from 2013-21. A college hockey goalie at New Hampshire, his resume also includes coaching stints in the NCAA, QMJHL and SPHL.
Boustedt, 62, served as general secretary of the Swedish Ice Hockey Federation. He took upon heavy involvement in shaping the country's national junior program. He also coached in Sweden and worked with the Danish Hockey Federation.
The moves leave director of pro scouting Mark Howe, pro scout Kirk Maltby and amateur scout Kelly Harper as the only holdovers on the Detroit scouting staff who also worked for the team under Holland. Both Howe and Maltby were Red Wings teammates of Yzerman.