Red Wings Prospect Gylander Compares Golfing To Goaltending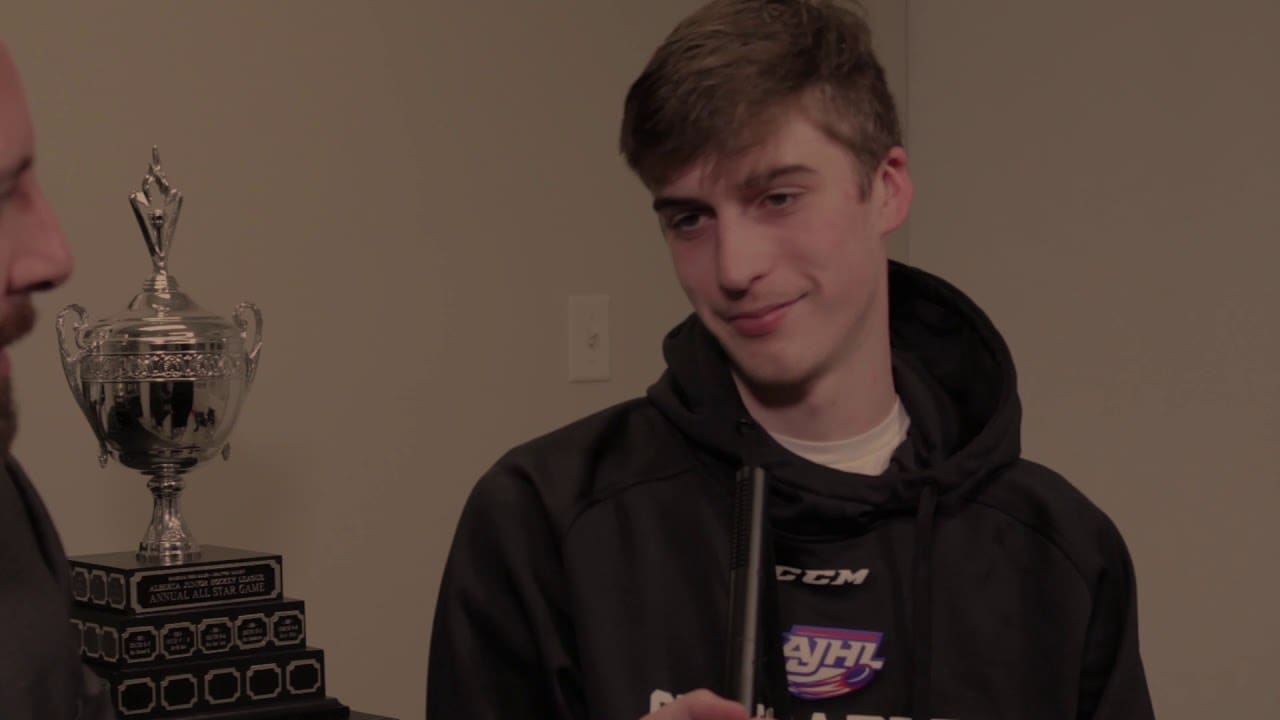 There were a numbe of attractions that drew Detroit Red Wings prospect Carter Gylander to accept a scholarship to play NCAA hockey for the Colgate Red Raiders. One was the presence of a golf course on campus.
Nestled at the upper end of the Chenango Valley on the Colgate campus in Holland, N.Y., is Seven Oaks Golf Club. The Robert Trent Jones-designed 6,834-yard par-72 layout first opened in 1956.
"I've been golfing since elementary school," Gylander, 20, said. The 6-foot-5, 185-pound netminder was the 191st overall choice of the Red Wings during the 2019 NHL entry draft.
"I've got a big frame for a lot of leverage for hitting the ball."
GOALIE OF THE WEEK 🏅

Carter Gylander was lights out in his two starts for @ColgateMIH this weekend, going 1-0-1 with a .952 save percentage and 1.45 GAA.

Powered by @MACGoaltending 🙅‍♂️ pic.twitter.com/c9enVZq8vp

— ECAC Hockey (@ecachockey) January 11, 2021
He plays to a 10 handicap. Gylander, who is entering his sophomore season at Colgate, believes that golf is the perfect second sport for a netminder. He sees the challenges of playing the offering so many of the same obstacles to overcome that he faces when he's tending to the net.
Short Memory Required
"I think you have to have a lot of mental toughness for lots of sports, and especially with the position of goalie," Gylander explained. "One bad goal, or a slow start to a game, you've got to be able to shake that off and just worry about the next save, the next shot. So being able to have a short memory is pretty important.
"That ties in with golf as well. If you're having a couple of stretches of holes where you bogeyed or triple-bogeyed, then you've got to kind of recuperate and get back at it."
Gylander is also of the opinion that there are comparisons in the relationship involving a goaltending tandem that are similar to the golfer-caddie dynamic on the links.
"It's nice to have a goalie partner as well," Gylander said. "It's kind of like a caddie. He's on the bench and he's giving you words of encouragement.
"If you get a little bit heated, or whatever the case might be, having those conversations in TV timeouts to keep your head straight really helps to settle you down." 
Gylander posted 6-9-4 record in 19 games as a freshman at Colgate. He recorded a .901 save percentage and 2.69 goals-against average. The Red Raiders netminder was named ECAC Goaltender of the Week on January 11, 2021. He posted a 1-0-1 record with a .952 save percentage and 1.45 GAA in action that week.