Coach Blashill says DeKeyser Will Play "Top Four Minutes"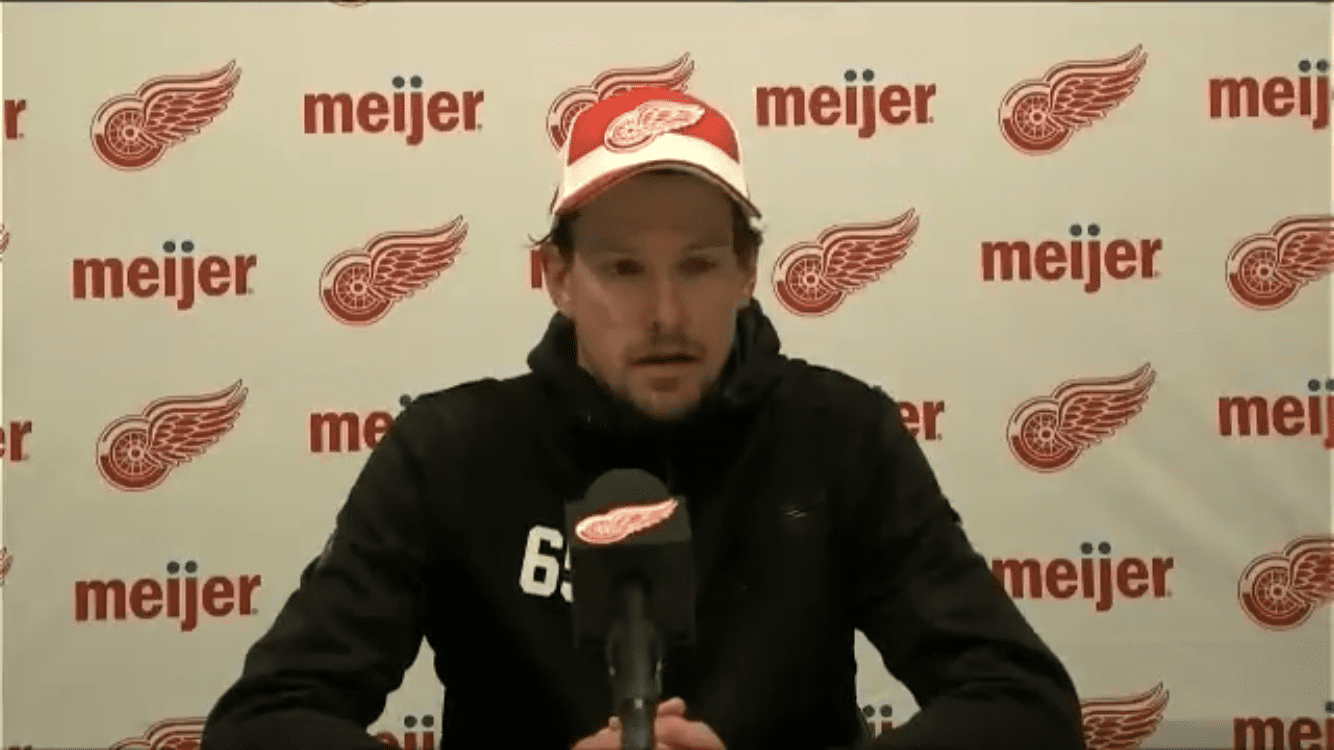 When Danny DeKeyser was trying to play early in the 2020-21 season, it was as if his body was conspiring against him. He was medically cleared from back surgery to play. But his leg refused to cooperative.
"I lost a lot of strength in my left leg," DeKeyser said. "Basically I had nerve damage that ran down into my foot. It kind of affected my whole leg and the whole muscle chain."
Essentially, DeKeyser was playing on one leg. "There were days my hamstring would fire but my calf wouldn't fire and vice versa," he said.
DeKeyser was frustrated and the Red Wings were alarmed.
The situation was bad enough that DeKeyser was scratched multiple games on a coach's decision. Eventually, he was put on waivers.  Because of his health issues and a $5 million contract, he cleared waivers. That gave him time to get his body on the same page by the end of the season.
Today, Red Wings coach Jeff Blashill has every confidence in DeKeyser's ability to be a key contributor.
"At the end of the night it'll look like he's got top-four minutes," Blashill said. "I think he's been a top-four defender in this league for a long time. He's underrated. I think he's one of the better defenders in this league who can move a puck and do other things as well."
For now, DeKeyser is playing with Filip Hronek. "They've been a good pair at different times they've played," Blashill said.
DeKeyser is Now at 100%
DeKeyser's return to form really happened last season, probably over the last eight games, when he started to feel as if his leg was getting close to 100%.
"Part of it was getting everything to heal as much as it could from the nerve," DeKeyser said. "The other side of thing was some of the muscles had been inactive for so…trying to work on get everything to fire properly, in sync, working together."
The Red Wings like DeKeyser because he's experienced enough to understand what he has to do to be an effective players. The Michigan native's timing is good because he will be an unrestricted free agent this summer.
"He's not one-dimensional," Blashill said. "He's not an elite offensive guy but he can add offense just through his transition and puck-moving and his ability from the offensive blue line. But certainly, I think he's going to be in our top four and one of our prime-time penalty killers. We're not starting him on the power play but that would be his role right now. Also have a major leadership role. Danny's been around a long time in this organization. He's earned the right to be a leader in this room, so we look for some of that, too."
Blashill said he didn't know whether DeKeyser would regain the strength necessary to be an effective player. "You just don't know what is going to happen," he said.
But Blashill is sure DeKeyser is ready today.  "His strength is way ahead of where it was a year ago, way ahead of where it was six months ago, way ahead of where it was three months ago," Blashill said. "He's worked extraordinarily hard at it. He's a committed person, so it's good to see him in that spot."