Detroit Red Wings GM Yzerman Gauging Interest In Bertuzzi? Ex-Red Wing McCarty Says Bertuzzi is Letting Down His Teammates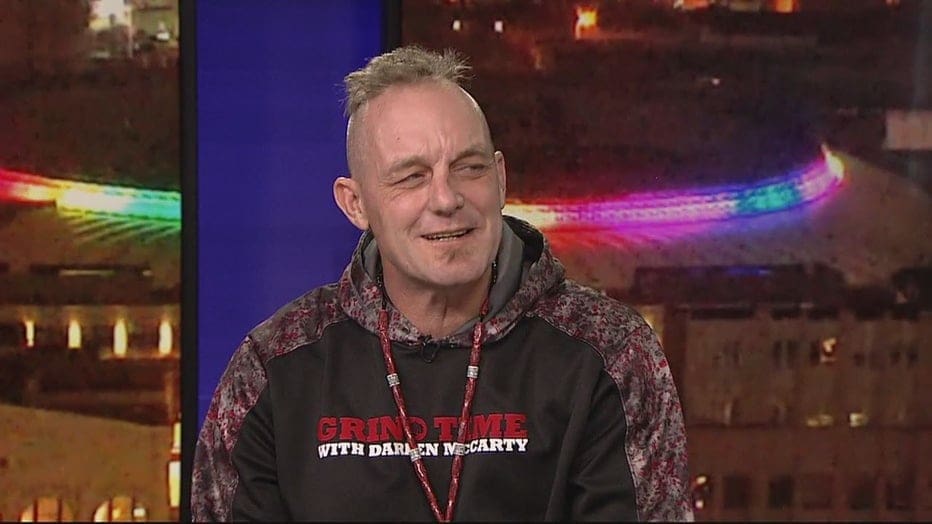 It would be incorrect to suggest that Detroit Red Wings GM Steve Yzerman was shopping forward Tyler Bertuzzi. However, a rival NHL GM did confirm that Yzerman is calling teams. The Detroit GM isn't offering them Bertuzzi. He's just subtly gauging what interest there might be from them in acquiring Bertuzzi.
Bertuzzi is the only Detroit Red Wings player who has opted not to get the COVID-19 vaccination. That means he'll be missing from the club's lineup for all nine of their games in Canada, since he won't be able to cross the border.
McCarty, who slammed NBA draft pick Jalen Green earlier this year when he was critical of Detroit, is also taking Bertuzzi to task for being a bad teammate.
Former Red Wings forward McCarty played 13 seasons for the Red Wings, the majority of them with Yzerman as his captain. He understands succintly the way things work under Yzerman's rule, and one of the keys is that everyone is on the same page.
Speaking on WoodwardSports.com, McCarty is acknowledging Bertuzzi's belief that he has a right to choose not to get a vaccine. At the same time, McCarty also thinks that Tyler Bertuzzi must realize the internal strife he'll be causing the team. Inside the tight-knit community of a hockey dressing room, being an individual won't fly. Especially when doing so harms the group's chances of success.
"I respect anybody's decision," McCarty confirmed. "In saying that in the hockey world is different.
"It would be tough, because you've got to – for lack of a better term – go to war and (you've got to know) that everybody's all in."
Team Must Be In It Together
McCarty referenced that infamous night in 1997 when the Wings and Colorado Avalanche brawled and he took on Claude Lemieux. If everyone in the Red Wings room wasn't on board with that decision, then what was seen as a turning point for the team in finally winning a Staney cup never happens.
The infamous Red Wings Avalanche Brawl from March 26th, 1997 @RearAdBsBlog @GrindTimeDMac25 @spittinchiclets 🎧➡️ Ep 138 ft Darren McCarty pic.twitter.com/IAYiIDiKev

— Spittin' Chiclets Clips (@chicletsclips) March 26, 2020
"If somebody is not 100% committed because they can't be there or anything like that, then you're going to war without all your guys," McCarty said. "This is one of those things where you're either in, or you're in the way."
Yzerman noted during his media session to discuss Bertuzzi's anti-vaccination stance that both he and his family were vaccinated. McCarty felt the message from the GM to his player was crystal clear.
"When Steve Yzerman comes out and says there's one guy that refuses to get it and that's Tyler Bertuzzi –  Steve Yzerman doesn't call guys out ever," McCarty said. "McCarty the person here who has been sort of raised by that man, I get it because you don't really have a choice.
"I've received that message from Steve the way that Tyer should have but didn't. Do you want to win, or do you really want to win? What is your commitment?"
Did Tyler Bertuzzi Raise Vaccine Concerns During Contract Talks?
McCarty also thinks Bertuzzi should have addressed his anti-vaccine stance prior to accepting his new contract. He signed a two-year, $9.5-million deal in the summer.
"The big issue that I have is the fact that Bertuzzi signed a contract," McCarty said. "Shouldn't these things have been all talked out and worked out before he agreed to commit to a new deal with the Red Wings?
"He signed his contract but then it's released he didn't get the vaccine. So because of that here it is and he's not playing. I don't like just the way that it happened.
"The biggest thing is he's on an island by himself. He's the only one (who didn't get the vaccine)."
Essentially, Bertuzzi is opening himself up to being the scapegoat if things go south for the Red Wings.
"If Bertuzzi doesn't play in Toronto and you lose that game, and then you're out by the playoffs by a point or two points, you're gonna speculate," McCarty said. "I get it that it's personal but if it's that personal, then don't play hockey at all. Remove yourself."