Duffer's Dabbles: Detroit Red Wings Prospect Sebastian Cossa Doing It All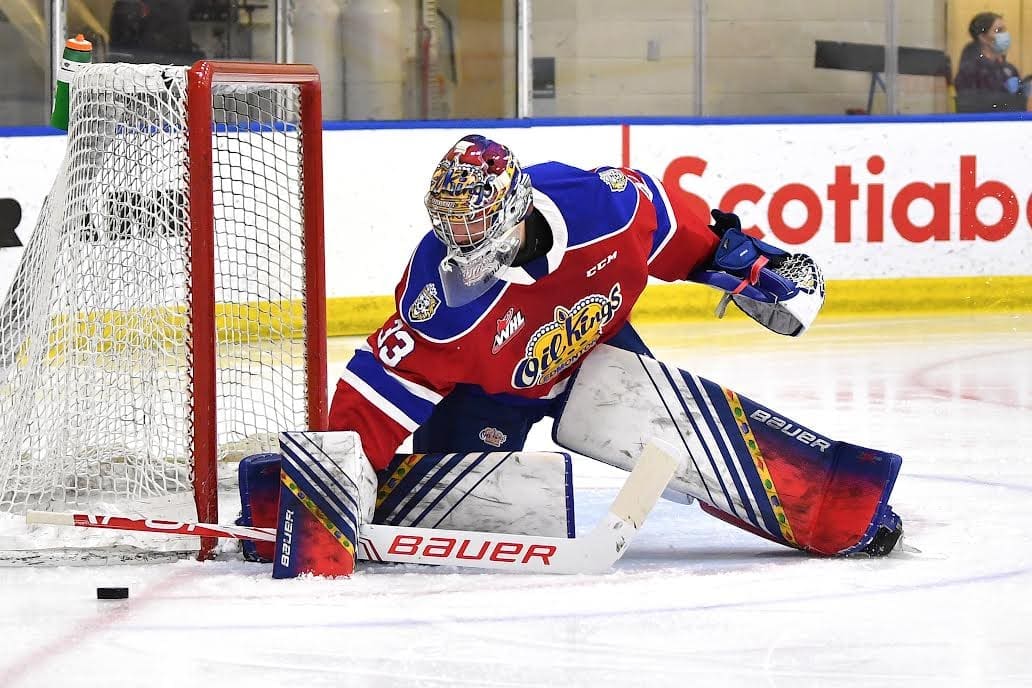 One game into the Western Hockey League season, Detroit Red Wings prospect Sebastian Cossa is doing at all for the Edmonton Oil Kings. The Oil Kings stopped the Red Deer Rebels 4-1 on Friday night at Rogers Arena in their WHL season bow.
Cossa, selected 15th overall by the Red Wings in the 2021 NHL entry draft, stopped 35 of 36 shots in the game. That's leaving the 6-foot-6, 215-pound netminder with an impressive .972 save percentage.
📽️ WHL Highlights – October 1, 2021

🏒 @Rebelshockey (1) at @EdmOilKings (4)

Josh Williams paced the Oil Kings with a hat-trick in a victory over the Rebels.

📰 | https://t.co/Wo564cuBhS pic.twitter.com/HCkb50KZS5

— The WHL (@TheWHL) October 2, 2021
As well, Sebastian Cossa collected an assist on Edmonton's second goal by Jacob Boucher. He's sitting fifth on the team in scoring.
"It was really good," Cossa told OilKings.ca of his time in Red Wings camp. "Just being around there for the two weeks, being around pros for that long, I think I took a lot of things coming into this season. Just practice habits and off-ice habits, I really took away from it. I'm coming here and I'm prepared to use that to keep my body feeling better and have a good year."
Around The NHL
Washington Capitals: Former Capital Jakub Vrana of the Red Wings isn't the only player with Capitals connections who'll be on the shelf for a bit. Capitals center Nicklas Blackstrom is providing projections that the prognosis for his hip ailment is also long term.
Boston Bruins: The Bruins are hoping to be lighting a fire under forward Trent Frederic. Boston needs him playing the game in ill humor in order to be an effective performer.
Vegas Golden Knights: Rookie defenseman Daniil Miromanov is turning heads in Golden Knights camp.
Detroit Red Wings: Former Red Wings forward Darren McCarty believes that Tyler Bertuzzi is hurting the team with his anti-vaccination stance.
Vancouver Canucks: Attempts by the Canucks to be trading their own anti-vaxxer, defenseman Travis Hamonic, are getting nowhere.
Colorado Avalanche: Is any NHLer skating into more of a pressure cooker situation this season that new Avalanche goalie Darcy Kuemper? He's trying to fill the net previously occupied by Vezina Trophy finalist Philippe Grubauer. And for a team that is expecting to win a Stanley Cup. His preseason debut in the Avs net didn't go well for Kuemper