Duffer's Dabbles: Attention Tyler Bertuzzi – Oilers Anti-Vaxxer Archibald Contracts COVID-Related Myocarditis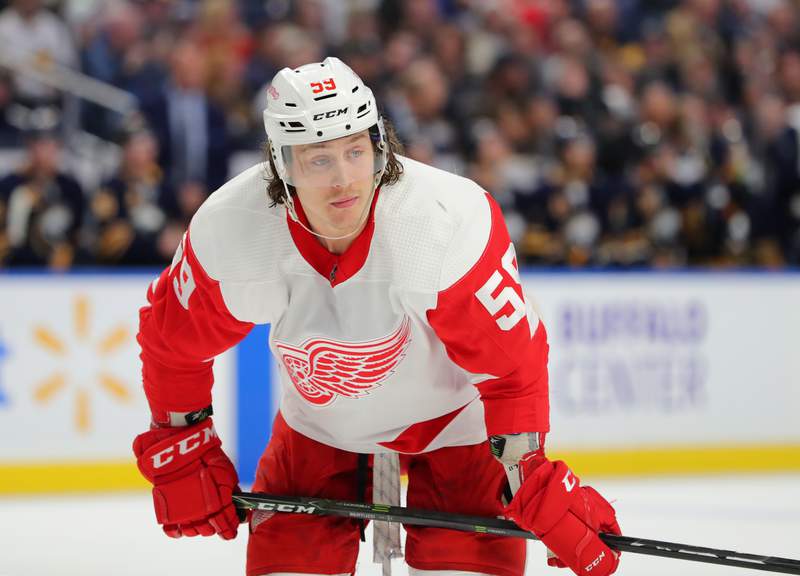 Here's some news that Tyer Bertuzzi of the Detroit Red Wings may find interesting. Like Bertuzzi, Edmonton Oilers forward Josh Archibald is among the scant few NHLers who are opting out of getting the COVID-19 vaccine. All players will be subject to consequences due to their actions, such as not being able to play in Canada. Archibald, though, is dealing with much more serious jeopardy.
The Oilers revealed that Archibald contracted COVID-19 during the summer. He was struggling to get up to speed while doing skating workouts. After undergoing tests, the determination is that Archibald is suffering from myocarditis.
Bertuzzi Might Want To Know
Myocarditis is a side effect of COVID that sometimes flares up after someone has the virus. Archibald is the second Oilers player to be suffering from an affliction of myocarditis after contracting COVID-19. Goalie Alex Stalock is expecting to miss a second straight season after his symptoms flared up again.
Anyone else think the Red Wings are making sure Bertuzzi knows all about this?
Around The League
Colorado: Journeyman NHL defenseman and former Michigan Wolverine Jack Johnson is on the brink of signing a contract with the Colorado Avalanche.
Detroit: Red Wings goalie prospect and 2021 first-round draft pick Sebastian Cossa was contributing at both ends of the ice in his season debut for the WHL's Edmonton Oil Kings.
@NHLPA it's disappointing… all I got to say. Same with nhl players not sticking up for each other. Remember next time is you…

— Robin Lehner (@RobinLehner) October 2, 2021
Vegas: Golden Knights outspoken goalie Robin Lehner is accusing some NHL teams of giving players unprescribed drugs. He's also suggesting they're not informing the player of what it is that they are taking. Reports are that the NHL is seeking to speak with Lehner about these accusations.
Washington: Capitals netminder Ilya Samsonov has been sent to the sideline by a lower-body injury.
Boston: Rookie netminder Jeremy Swayman appears to be winning the battle for the No. 1 goaltending role with the Bruins.
Detroit: If you're not first, you're last. Red Wings captain Dylan Larkin was comparing his return from a neck injury to Ricky Bobby's slow motion comeback in the movie Talledega Nights.