Red Wings Larkin Assessed Match Penalty; NHL Suspension Likely To Follow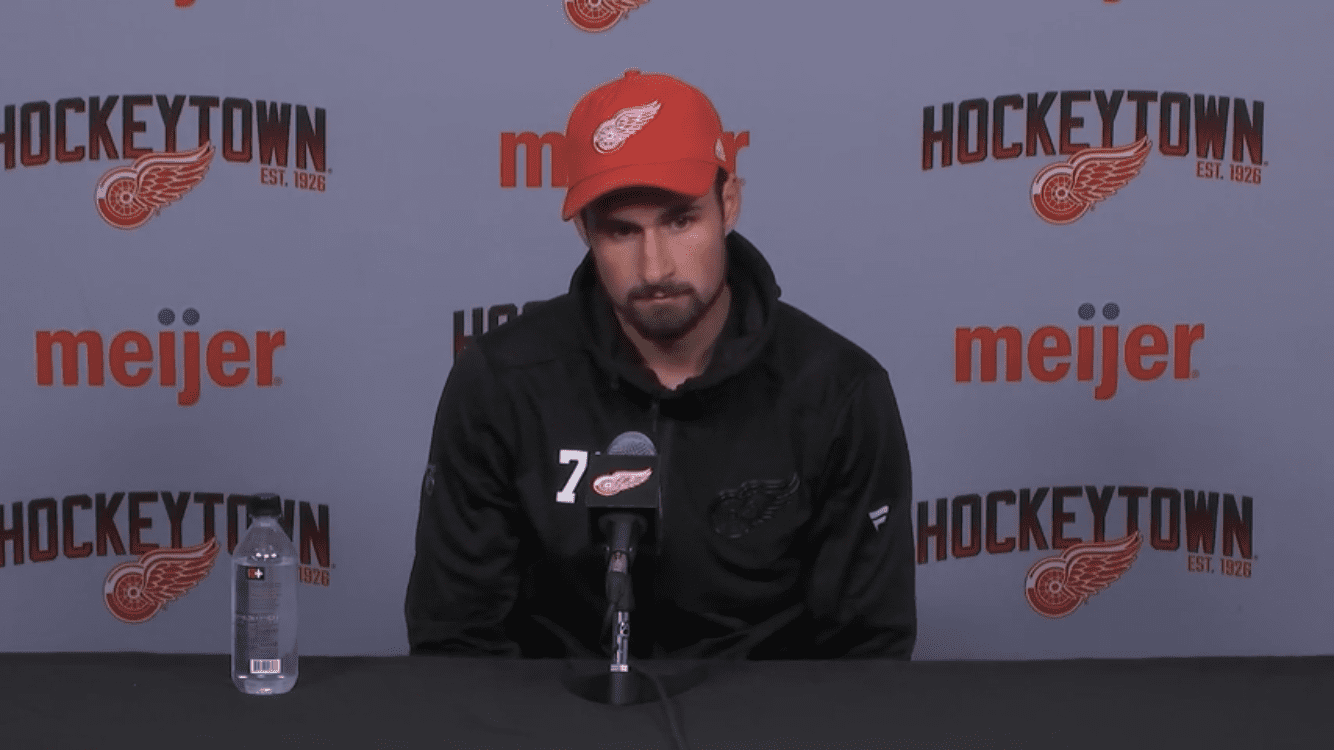 If Dylan Larkin didn't like the hit from behind by Tampa Bay Lightning forward Mathieu Joseph, the Detroit Red Wings captain is really going to find the NHL's reaction to his response to be distasteful.
Hit from behind into the boards by Joseph during the second period of the Red Wings 7-6 overtime loss to the two-time defending Stanley Cup champion Lightning, Dylan Larkin responded by getting up and sucker punching Joseph in the side of the head.
Red Wings captain Dylan Larkin did not appreciate this hit by Lightning forward Mathieu Joseph and let him know immediately. #LGRW pic.twitter.com/iu8KlirWOy

— Bally Sports Detroit (@BallySportsDET) October 15, 2021
Officials assessed Mathieu Joseph a roughing minor for the initial hit. Larkin, though, was handed a match penalty for deliberate attempt to injure. The penalty was assesed for delivering a retaliatory head shot to the Lightning player. Match penalties bring an automatic hearing with the NHL supplementary discipline folks. Unless your name is Tom Wilson, what's almost always following one of these hearings is an NHL suspension.
Night Turns Sour For Larkin, Red Wings
A game that started with such promise for both the Red Wings and Larkin quickly ending up turning quite sour. Larkin was the player scoring Detroit's first goal of the season. With seven minutes to play in regulation, the Red Wings were holding a solid 6-3 advantage on the scoreboard. Much of that was thanks to four goals by Tyler Bertuzzi. He's the first player to ever score four goals on opening night against the reigning Stanley Cup champions.
However, the Lightning ended up showing everyone why they are two-time defending Cup holders. Netting four unaswered goals, Tampa Bay was the team that would be skating away with the victory.
Certainly, Larkin and the Red Wings will be seeking to defend his actions by pointing out what he went through last season. Cross-checked in the neck by Dallas Stars captain Jamie Benn in an April game, Larkin missed the remainder of the season and spent much of his sumer rehabbing a serious neck injury.
Dylan Larkin 😳 pic.twitter.com/4CVg2IUMBS

— Brady Trettenero (@BradyTrett) October 15, 2021
Still, the league frowns on frontier justice. Larkin can expect a suspension will be coming his way. However, the mitigating circumstances and his clean sheet in terms of previous disciplinary incidents should conspire in keeping his punishment to a light sentence.
A one-game suspension seems about right.