Hall Of Famer Boivin Dies at 89; Was Briefly With Red Wings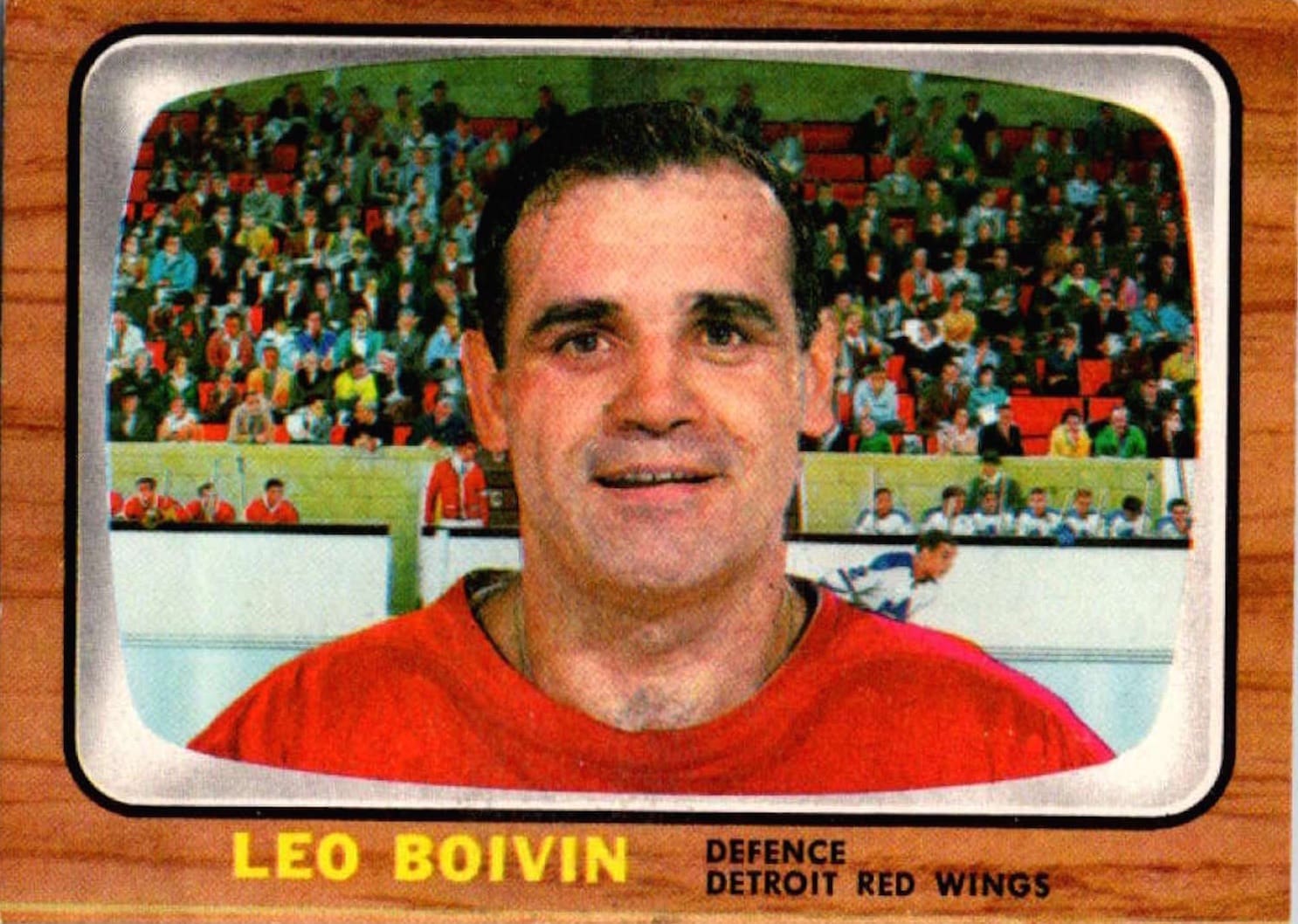 Leo Boivin's time with the Detroit Red Wings was brief. However, it lasted long enough that he was part of the team that held forth for 29 years as the last Red Wings club to play in the Stanley Cup final.
Hockey Hall of Fame defenseman Boivin died on Saturday at the age of 89. He played 1,105 NHL games from 1951-70, including 85 for the Red Wings from 1966-67.
It's with heavy heart we share the passing of our local Legend Leo Boivin.
The family has requested privacy at this time. #RestInPeaceLeo#HOF1986 pic.twitter.com/dJGdgsWYFx

— The Row (@The_RowRules) October 16, 2021
The Red Wings were making a playoff push in 1965-66 and coach-GM Sid Abel recognized the urgency of the situation. Forwards Gordie Howe and Alex Delvecchio and defenseman Bill Gadsby were all nearing the ends of their own Hall of Fame careers. Fifteen players on the 1965-66 Red Wings were 30 or older.
Abel opted to trade youth for experience to bolster his team's chances for the postseason. On February 29, 1966 he moved defenseman Gary Doak, forwards Bill Lesuk and future considerations, which turned out to be forward Steve Atkinson, as well as veteran winger Ron Murphy to the Boston Bruins. In return, Abel brought Boivin and veteran forward Dean Prentice to the Wings.
Bovin Part Of Red Wings Stanley Cup Push
It initially looked as though the moves would pay dividends. The fourth-place Red Wings upset the second-place Chicago Blackhawks in a six-game Stanley Cup semifinal series. They would face the first-place Montreal Canadiens, the defending champions, in the Cup final.
Hopes soared in Detroit when the Red Wings traveled to the Montreal Forum and opened the Stanley Cup final series with a pair of wins over the Canadiens. Montreal rallied to win four straight and retain the Cup, dashing Detroit dreams.
There were three players on that Detroit team who played at least 19 seasons and never won the Stanley Cup – Boivin, Prentice and Gadsby.
Coaches poll from 1958 in the Toronto Star. Featuring our very own hometown legend Leo Boivin! pic.twitter.com/8YX1d71uqs

— Leo Boivin Showcase (@leoboivintourny) March 14, 2021
The following season saw the Red Wings miss the playoffs. Following that season, Boivin was left exposed in the NHL Expansion Draft, which saw the Pittsburgh Penguins making a claim for him. His NHL career also saw Boivin playing for the Toronto Maple Leafs and Boston Bruins. As well, his post-playing days saw him serving as coach of the St. Louis Blues.
A devastating bodychecker, he was a three-time selection to play in the NHL All-Star Game. Boivin's election to the Hockey Hall of Fame came in 1986.