Defenseman Marc Staal a Maybe for Tuesday's Game against Columbus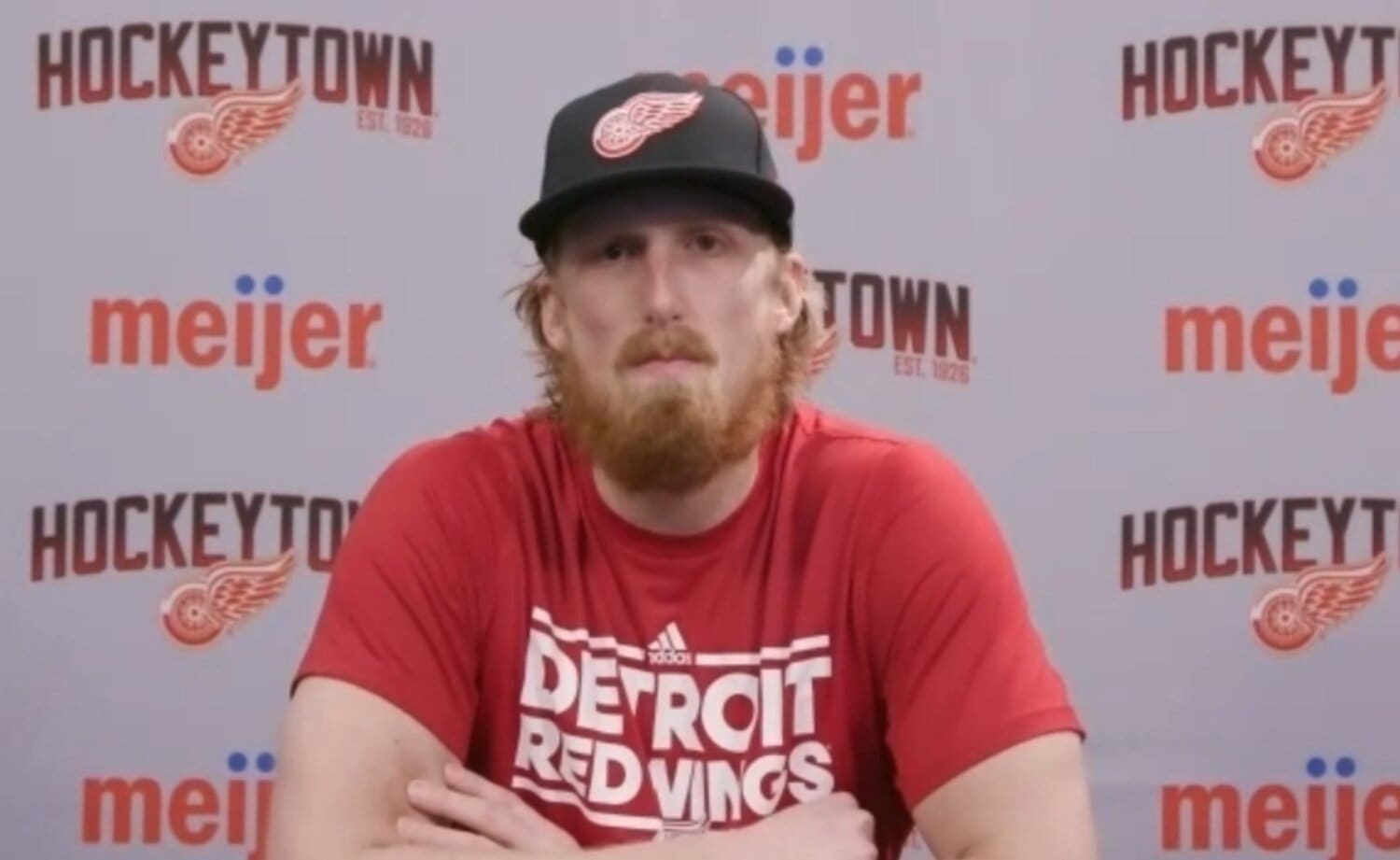 Detroit Red Wings captain Dylan Larkin is a go for Tuesday's home game against the Columbus Blue Jackets. But alternate captain Marc Staal is now a maybe.
"I don't have an answer on Marc," Red Wings coach Jeff Blashill said. "He's going through some evaluation today. Right now I'm not even sure if we'll have him back for tomorrow. He could be totally fine and ready to play, or he could come back tomorrow and be out. So we'll see."
Staal was recently named an alternate captain. As one of the most competitive players on the Detroit roster, Staal sets a tone for the Red Wings.
Larkin comes back after serving a one-game suspension.Larkin's return should help the offense, maybe rookie Lucas Raymond in particular. With Larkin gone, Raymond didn't have as many opportunities.
"Obviously, we're a better team when (Larkin is) in the lineup," Blashill said. "It's important to find ways to win when you're missing players and we did that. It wasn't perfect but I thought for two periods we did a good job. We hung on a little too much in the third but those are learning things we have to get better at. We also have some young players in key positions offensively and defensively that have gotta learn."
Suter and Gagner Competing for Power Play Time
Pius Suter and Sam Gagner didn't practice Monday, but both are expected to play against the Blue Jackets.
"They're both guys who are going to spend time on our power play," Blashill said. "What depth can do is create competitiveness. Competitiveness matters. It's making sure you know that you can't take your spot for granted. Suits will definitely spend time on the power play and Gags will as well. In certain games we might say we're going with different guys. Until somebody really separates themselves that they're going to be a great power play player. That's ultimately what we're looking for is as many great power play players as we can get."
Suter had an exceptional training camp, but hasn't registered a point in Detroit's first two games.  He has seven shots on goal. Gagner has one empty-net goal and three shots on goal.