Strange? No Big Deal? Red Wings Offer Differing Opinions On Facing Mantha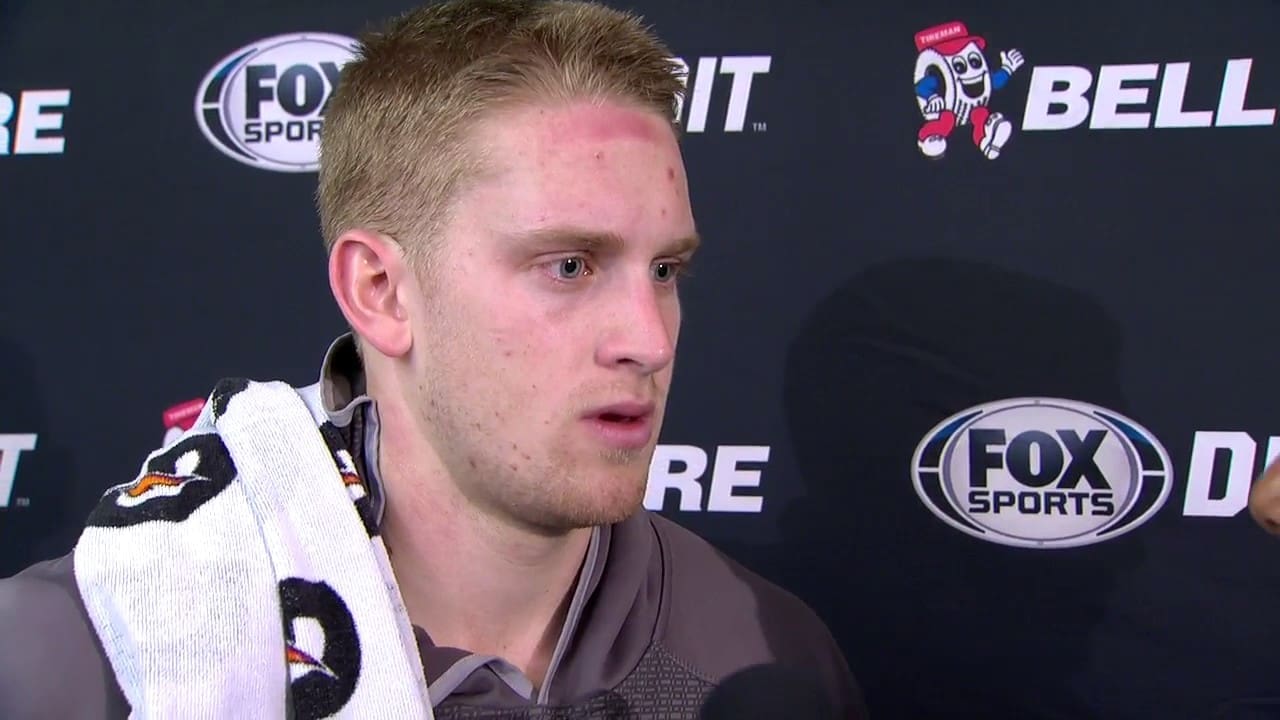 Anthony Mantha will skate for the first time as an NHLer against the Detroit Red Wings on Wednesday night.
Dylan Larkin thinks it will be strange.
Jeff Blashill doesn't believe it's all that big of a deal.
Detroit's 2013 first-round draft pick, the Red Wings were figuring that right-winger Anthony Mantha was going to be a cornerstone of their rebuilding process. However, right at the 11th hour of last season's NHL trade deadline, Red Wings GM Steve Yzerman pulled off a blockbuster deal with the Washington Capitals.
CAPS TODAY: Anthony Mantha is set to play his first career game tonight against the Detroit Red Wings, who selected him in the 2013 NHL Draft. More info on Mantha and #Caps Clips at https://t.co/HecIC0ECg1 pic.twitter.com/PXaOFbmtMz

— CapitalsPR (@CapitalsPR) October 27, 2021
While there are many moving parts in the overall package, for the time being, the keys to the deal are Mantha going to the Caps and Jakub Vrana arriving in Detroit.
For the first time since he trade, the Red Wings and Capitals meet on Wednesday at Capital One Arena.
Strange Sensation For Larkin
While admitting that it will feel "strange" to see his good friend and former teammate wearing Capitals colors, Red Wings captain Larkin's words unintentionally were providing an explanation of why Mantha is no longer in Detroit.
"I expect him to be highly motivated," Larkin said of Mantha. "When we've seen that out of him, we know he can be a dangerous player."
The problem being, the Wings didn't see that side of Mantha enough to convince the brass that there was going to be more forward strides in his game.
He was a two-time 20-goal scorer as a Red Wing. At the same time, Mantha was seemingly relucant to utilize his massive 6-foot-5, 234-pound frame to his advantage.
Wings coach Blashill sought to get Mantha to become a net-front presence, thinking he could evolve into the consistent goal producer from the slot for the Wings as James Van Riemsdyk has proven to be during most of his 13-season NHL career.
Mantha, though, displayed a preference for scoring goals with his one timer and by beating defenders to the outside. He was much more comfortable on the flank of the power play than in front of the net.
Mantha The Same Player
Interestingly, his numbers are showing the same production in Washington that Mantha was providing for Detroit. He's netted six goals in 20 games with the Capitals. That works out to 0.30 goals per game. Mantha scored 95 goals in 316 games for the Red Wings. That's also 0.30 goals per game.
He was recently promoted from the third line to second-line duty with the Caps alongside Connor McMichael and T.J. Oshie. However, the big winger was dropped from Washington's struggling No. 1 power-play unit.
Vrana, currently out following shoulder surgery, scored eight goals in his first 11 games as a Red Wing.
While recognizing what Mantha meant to many in his team's dressing room, Blashill assesses that Wednesday will just be business as usual once the puck drops.
Anthony Mantha has scored! Daniel Sprong with a primary assist and the Capitals lead 1-0 against the Devils. pic.twitter.com/GNWeXmS8Jv

— Andy & Rono 📊 (@HockeyStatsCZ) October 21, 2021
"I think certainly he was a big piece of our group and really good friend to a number of our players, so that's always different for those guys," Blashill acknowledged. "But I also think it's a new season and it'll be more about getting opportunities for guys who are good friends with him to say hi and then competing against each other.
"So, I don't expect it to be a real big deal."