Moritz Seider Keeps Piling Up the Accolades and Awards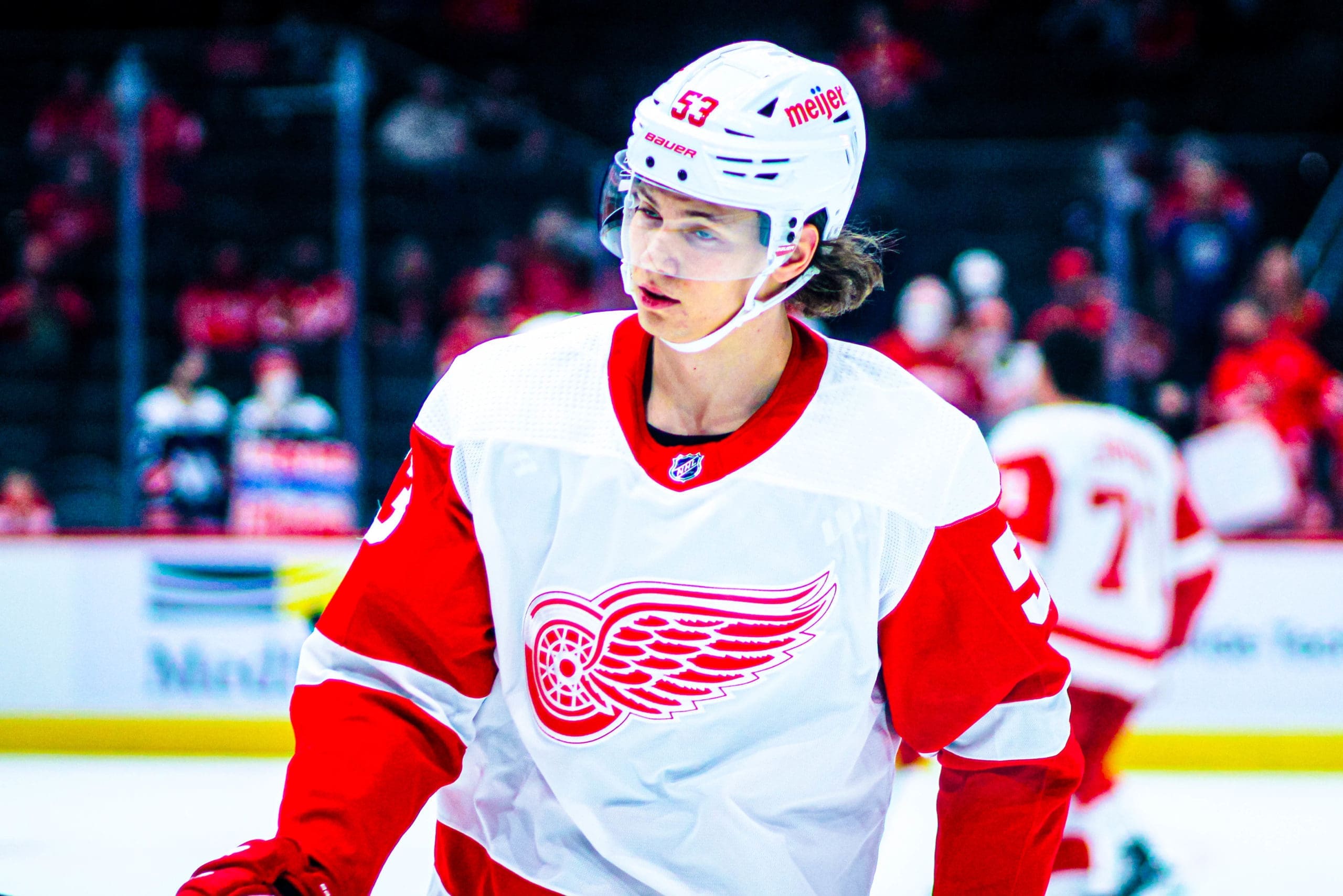 The Moritz Seider progression of awards continues at a predictable pace. Top Defenseman in the Swedish National League. Best defenseman at the World Championships. Now NHL Rookie of the Month in October.
Will it be a stepping stone toward NHL Rookie of the Year? Too early to tell.
Seider had eight points in his first nine games. Plus, he led all NHL rookies with an average of 22:36 minutes played per game.
His eight assists/points are the most by a Red Wings defenseman through his first nine career games. Seider has been more productive than Nicklas Lidstrom (1-6–7) and Per Djoos (0-6–6). Only seven other NHL defenseman collected as many assists as Seider during their first nine career games. That list includes Will Butcher (10), Cale Makar (8) and Zach Werenski (8).
Seider has logged less than 20 minutes in a game only once thus far, and he has played as many as 26:31 (against Florida). He owns a 50.8 Corsi rating, which is an indicator of puck possession when he's on the ice. He has nine hits and 11 blocked shots.
Tonight will be his 10th game, meaning he officially burns up one season of his entry level contract. The same goes for Lucas Raymond. That means both will become restricted free agents in 2024.
By playing in tonight's game, the first year of both Seider & Raymond's deals will officially kick in. Both players will be RFAs in the summer of 2024.

— Devin L. (@HockeyWithDevin) November 2, 2021
It may not be an ideal situation for the Red Wings to have both Seider and Raymond negotiating a new deal at the same time. Younger defensemen in particular, Cale Makar and Charlie McAvoy for example, are getting more lucrative deals. McAvoy had only played 235 NHL games when the Bruins committed $9.5 million per season him. Makar had played 101 games when the Colorado Avalanche gave him $9 million per season for six years.
Both Raymond and Seider could be looking for big paydays in 2024. Filip Hronek will also be an RFA that year. Dylan Larkin, Jakub Vrana and Alex Nedeljkovic will be restricted free agents this season.