Former GM Holland Discusses Building The Red Wings' Dynasty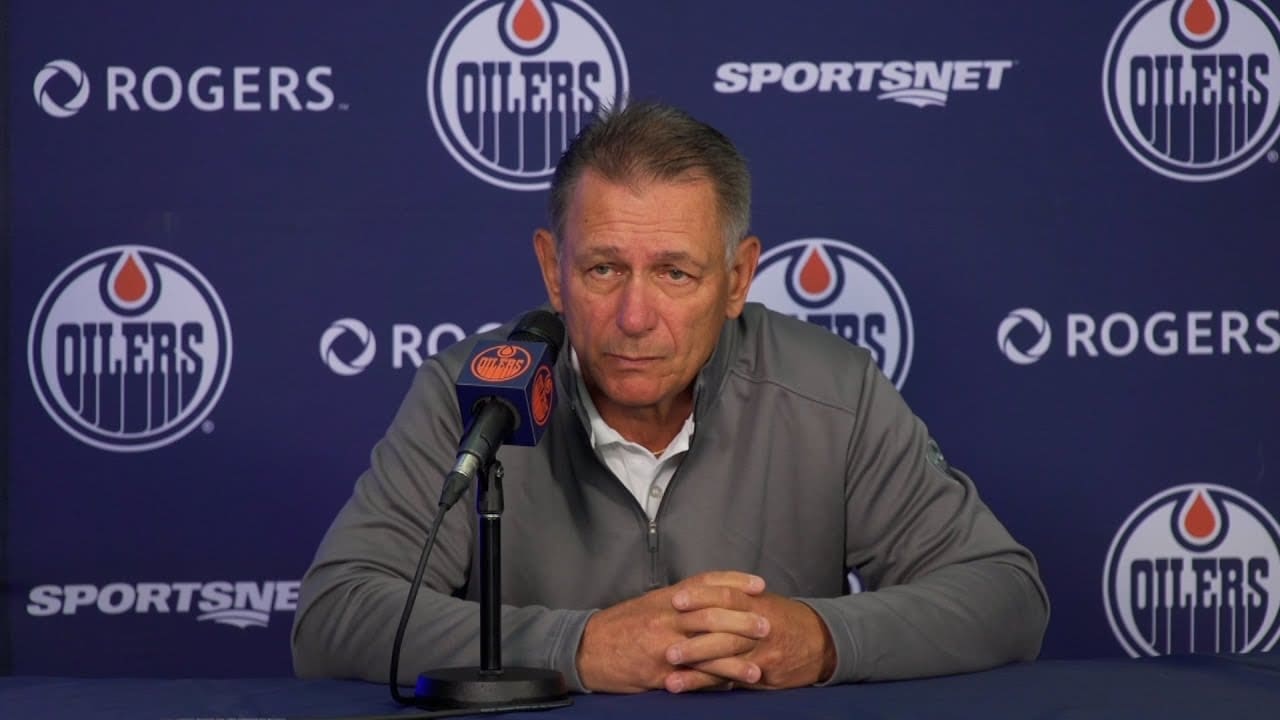 The Edmonton Oilers and GM Ken Holland are about to be visiting Little Caesars Arena. They'll be facing the Detroit Red Wings on Tuesday. On the brink of enshrinment in the Hockey Hall of Fame as a builder for his work as GM of the Red Wings from 1997-2019, Holland is talking proudly about those years in an interview with Rob Simpson of Vancouver Hockey Now.
In a far-reaching interview, Holland touches on his roots in British Columbia. He spaeks about his own NHL career as netminder, including a brief stint as a Red Wings goaltender. There's also a tale about attending training camp with the Toronto Maple Leafs (yes, Holland was originally property of the Maple Leafs when he turned pro) and a stint in camp with the WHA's San Diego Mariners in which the club was addressed by the team's owner, McDonald's founder Ray Kroc.
As well, Holland goes into the machinations that led him to join the Red Wings' front office. His start was as a Western Canada amateur scout in the mid-1980s. From there, he covers his time as assistant GM and into his tenure as GM of the team.
Remembering Red Wings Championship Years
He talks about Detroit's back-to-back championship wins in 1996-97 and 1997-98, as well as the decision to spend big money and go for another title in 2001-02.
Upon the arrival of the salary cap in 2005, Holland speaks with pride about how the Wings were able to go from a $70 million payroll down to a $39 million payroll. Yet they were able to still remain among the elite teams in the NHL. For this development, he credits Detroit's pro scouting staff and particularly head pro scout Mark Howe. They were the driving forces in finding affordable NHL talent, cost effectively filling voids in Detroit's lineup. They located such talent as Dan Cleary, Andreas Lilja, Mikael Samuelsson and Dallas Drake. These players helped in completion of a still contending roster.
There's also plenty of talk about the general overall excellence of seven-time Norris Trophy winner Nicklas Lidstrom and of the figurative passing of the baton from the Steve Yzerman-Sergei Fedorov-Brendan Shananan era to the Henrik Zetterberg-Pavel Datsyuk era.