Duffer's Dabbles: Former Red Wings Star Konstantinov Signing For A Cause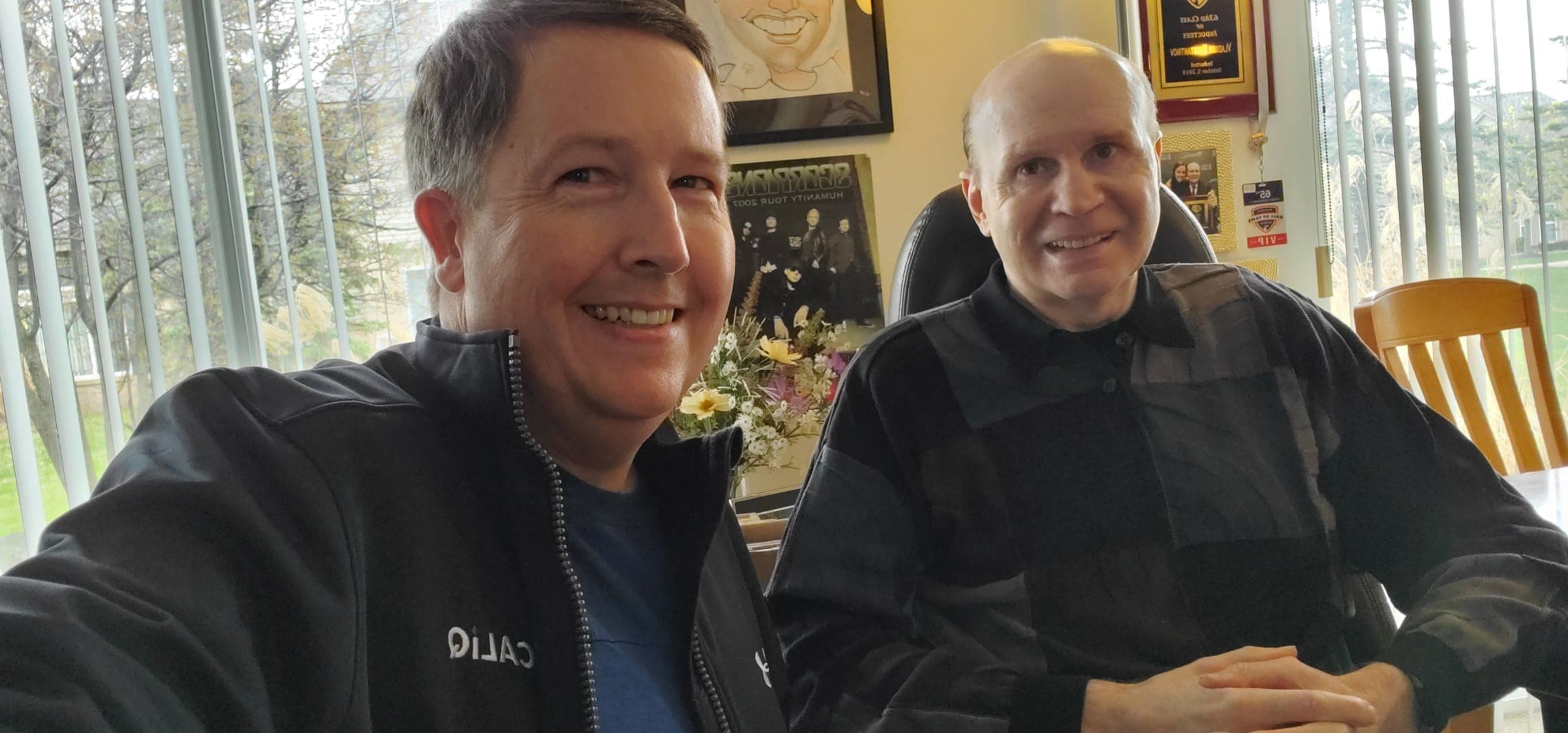 Former Detroit Red Wings defenseman Vladimir Konstantinov and his family are always seeking out methods of defraying some of the costs they are encountering in dealing with his ongoing medical issues. The ex-NHL All-Star defender suffered a career-ending brain injury in a 1997 limousine accident.
Signing his name is proving to be a wonderful way to make this happen. In partnership with SportsGraphing.com, Konstantinov is putting his signature to autographed items. Firstly, these are then sold to collectors. Secondly, all of the proceeds go to Konstantinov's Special Needs Fund. Most importantly, this fund helps to cover the cost of therapies that are not included in the standard insurance provisions from the settlement following the accident.
Red Wings and Konstantinov fans all over the world have already helped to raise over $30,000 towards his special needs trust.
The latest round of Konstantinov autograph items are now available for purchase through SportsGraphing.com, with proceeds going to the Special Needs Fund.
Around The League
Detroit: Grading the Red Wings forwards through the first segment of the season.
Washington: Will the Red Wings see their seventh straight back-up netminder? Firstly, Washington has recalled journeyman veteran Zach Fucale from AHL Hershey. Secondly, he might play in in Thursday's game at Little Caesars Arena against Detroit.
Pittsburgh: The Penguins shuffled their lines following a 3-2 shootout loss to the Chicago Blackhawks.
Boston: The Bruins are shipping rookie forward Jack Studnicka to AHL Providence to work on his game.
Washington: The Capitals have a new pizza delivery guy and he wears sweater No. 8.
Colorado: Things continue to go wrong for the Avalanche. For instance, No. 1 center Nathan MacKinnon is out three weeks with a lower-body injury.
Vancouver: The Canucks await veteran minute-munching defenseman Travis Hamonic to complete his COVID-19 vaccination protocol. However, their season continues to be slipping away.
Florida: Netting a pair of goals against the Capitals, Panthers captain Sasha Barkov now shares the franchise's all-time goal-scoring mark. He and Olli Jokinen now both have 188 tallies.