The Daily: Old Buddy Helps Ex-Wing Evgeny Svechnikov Thrive with Jets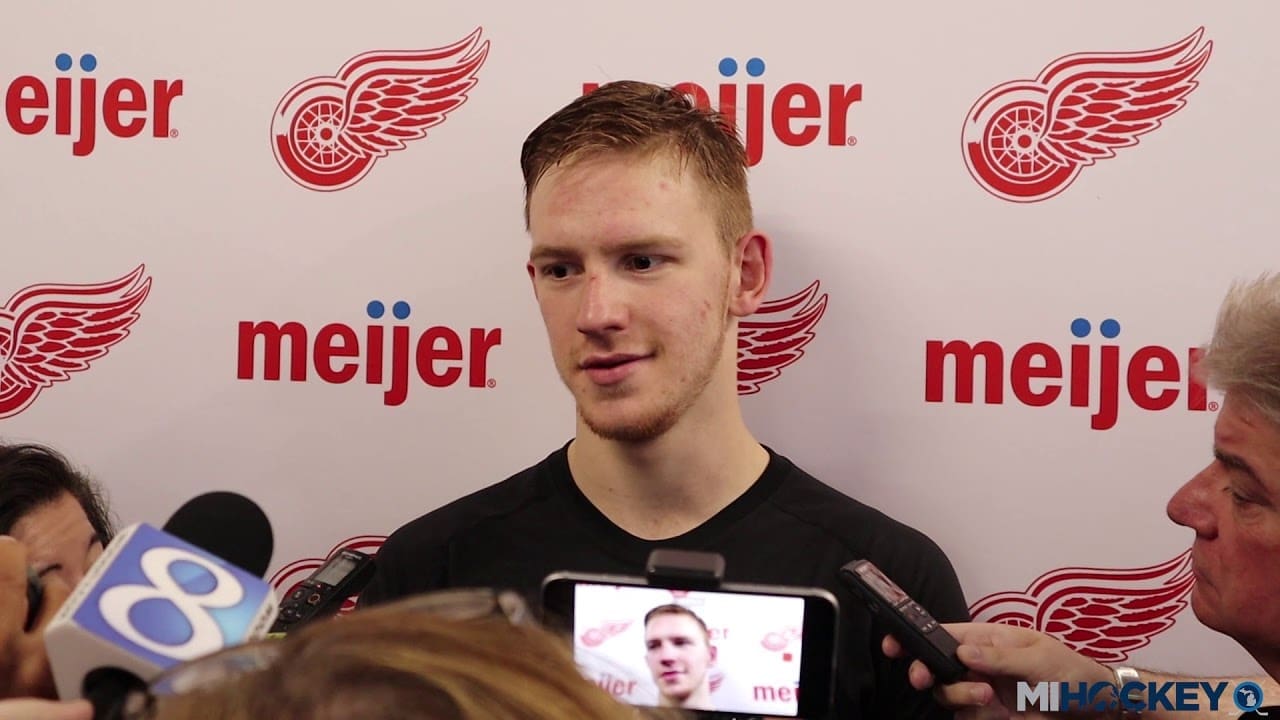 Detroit has a contingent of fans who believe 2015 first-round pick Evgeny Svechnikov never received a true shot to prove he could play for the Detroit Red Wings.
Too many injuries. Not put in situations where he could succeed. That would be their argument.
Some of them are probably thinking they were correct in that assessment now that Evgeny Svechnikov is playing right wing on the Winnipeg Jets' second line. Svechnikov, the older brother of Andrei Svechnikov, has six points in 12 games.
The key has been reuniting him with center Pierre-Luc Dubois. They were high-scoring linemates for the Cape Breton Eagles of the Quebec Major Hockey League six years ago.
The two of them have some funny tales about arguing with each other but whether somebody should have shot or passed. But the bottom line was: they had exceptional chemistry back then. And now they seem to have the same chemistry in Winnipeg.
Around the NHL
Detroit: For the first time in team history, the Red Wings were shut out by a goalie making his NHL debut. Five takeaways from that game
Also, Red Wings Fan favorite defenseman Troy Stecher could be looking at a length stay on the injured list.
Boston: The Bruins need to do a better job defensively, according Boston Hockey Now's Joe Haggerty
Colorado: The Avalanche get a win, but lose Bowen Byram to injury.
Pittsburgh: Sidney Crosby's playing status unknown after the Penguins cancel today's practice. 
San Jose:  Jets find a way to overpower Sharks 4-1.
Washington: Can't do much better than posting a shutout in your NHL debut. The Capitals' take on Zach Fucale's win in his NHL debut.
Columbus: It's about time. The Blue Jackets announced they will retire Rick Nash's No. 61.
Vancouver: Canucks blueliner Tucker Poolman could receive NHL discipline for swinging his stick at Colorado's Kiefer Sherwood. This looks suspension-worthy