Five Takeaways: Detroit Red Wings coach calls out defensive play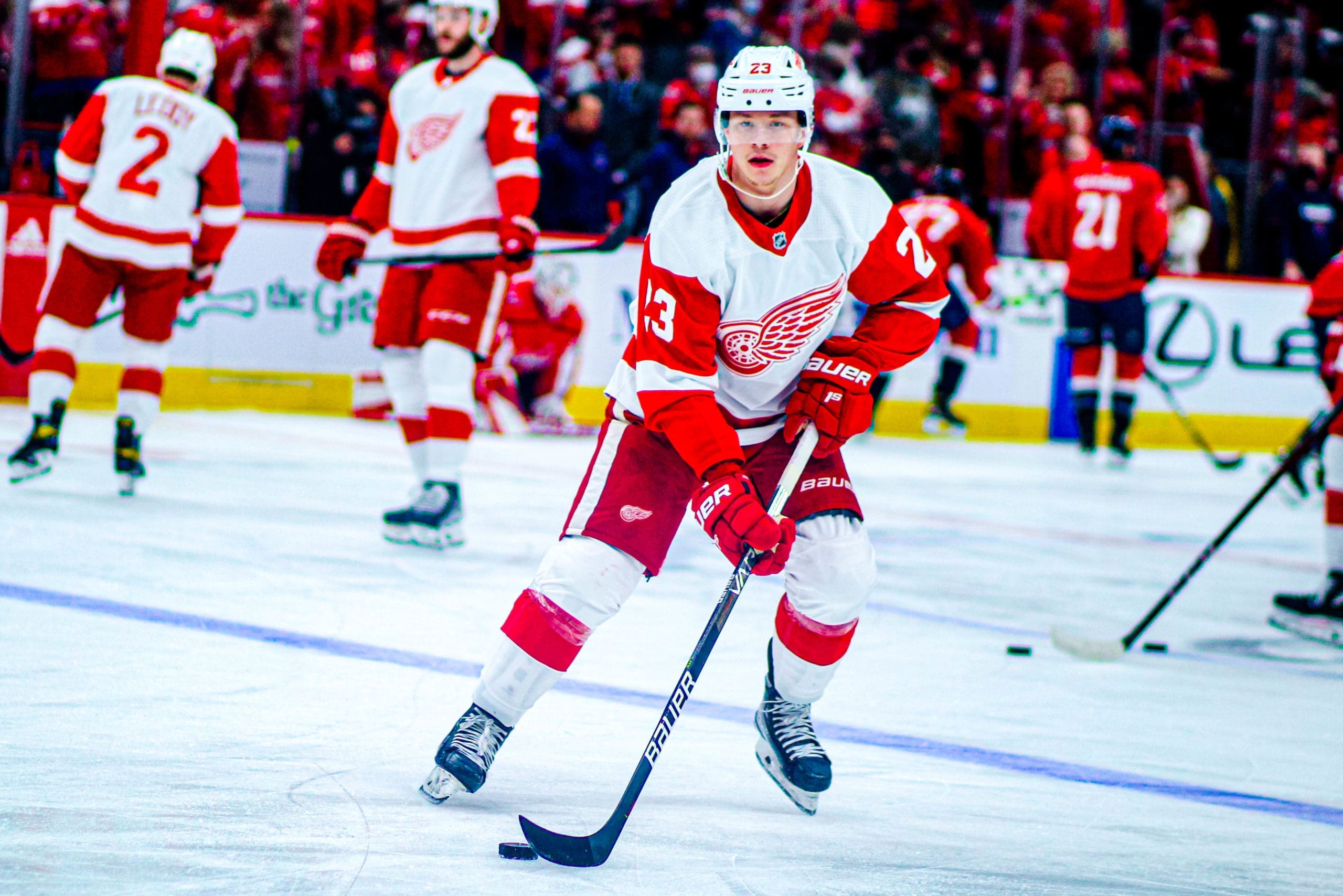 The Detroit Red Wings lost  a 5-3 road game to the Columbus Blue Jackets to fall to 8-7-2. They are 3-5 on the road. The Blue Jackets scored three goals in the final 4:18 of regulation
Blashill Calls Out Defensive Play
The Detroit Red Wings had leads of 2-0 and 3-2 and didn't manage to even earn a point out of the game. Red Wings coach Jeff Blashill made it clear what he thought the problem was.
"We've got to play better hockey than we've been playing," Blashill said.  "We've got away with it a little bit. We've won a few games in the last little bit when we weren't quite playing quite good enough. We are giving up too many chances. We have to be a better team defensively if we want to have success."
The Red Wings gave up 38 shots on goal. In the second period, the Red Wings gave up 15 scoring chances to the Blue Jackets.
"Our first (period) was good and after that I didn't think we played good enough hockey," Blashill said. "I thought we were fortunate to have the lead, to be honest."
Larkin's Explanation
Captain Dylan Larkin thought his team didn't keep their foot on the gas. The Red Wings didn't sustain the performance level they had in the first period.
They successfully killed off two penalties in the second period, but they lost whatever momentum they created in the first period
"Teams are too good, the league is too tight every night , to play a half game,"  Larkin said. "You have to play a full 60 minutes."
The Red Wings offense has been better than its defense: Larkin has four goals in in his past four games.
Rasmussen on the Board
Michael Rasmussen scored his first goal in 28 games, dating back to last season.  He has embraced the third-line center role and has been effective this season. He has improved significantly as a defensive player and checker.
But the Red Wings are hoping he might score more often. Perhaps the goal will give him a shot of confidence. He has six assists this season.
Road Woes Continue
This was not the way to launch a four-game road trip, especially one that starts with back-to-back games in Columbus and Dallas. The Red Wings play Tuesday in Dallas, and then have games Thursday in Las Vegas and Saturday in Arizona. The Red Wings' performance has dipped on the road.
"We better show up tomorrow night in Dallas and play a full 60 minutes," Larkin said.
The Stars are 5-6-2 with a -9 goal differential. However, the Red Wings penalty killing will have to be good. The Stars rank third in the NHL with a 29.4% power play percentage.
Everyone Loves Raymond
Lost in the ugly setback was another two-point night by rookie Lucas Raymond. He now has 17 points in 16 games to lead all NHL rookies.
Fellow Detroit rookie Moritz Seider had a tough night. He was -2, with some glaring giveaways and a couple of poor decisions. But Raymond has maintained some consistency in his performances. In fact, he seems to improving daily as an all-around player.