Allen: Givani Smith Must Make Himself Relevant With the Red Wings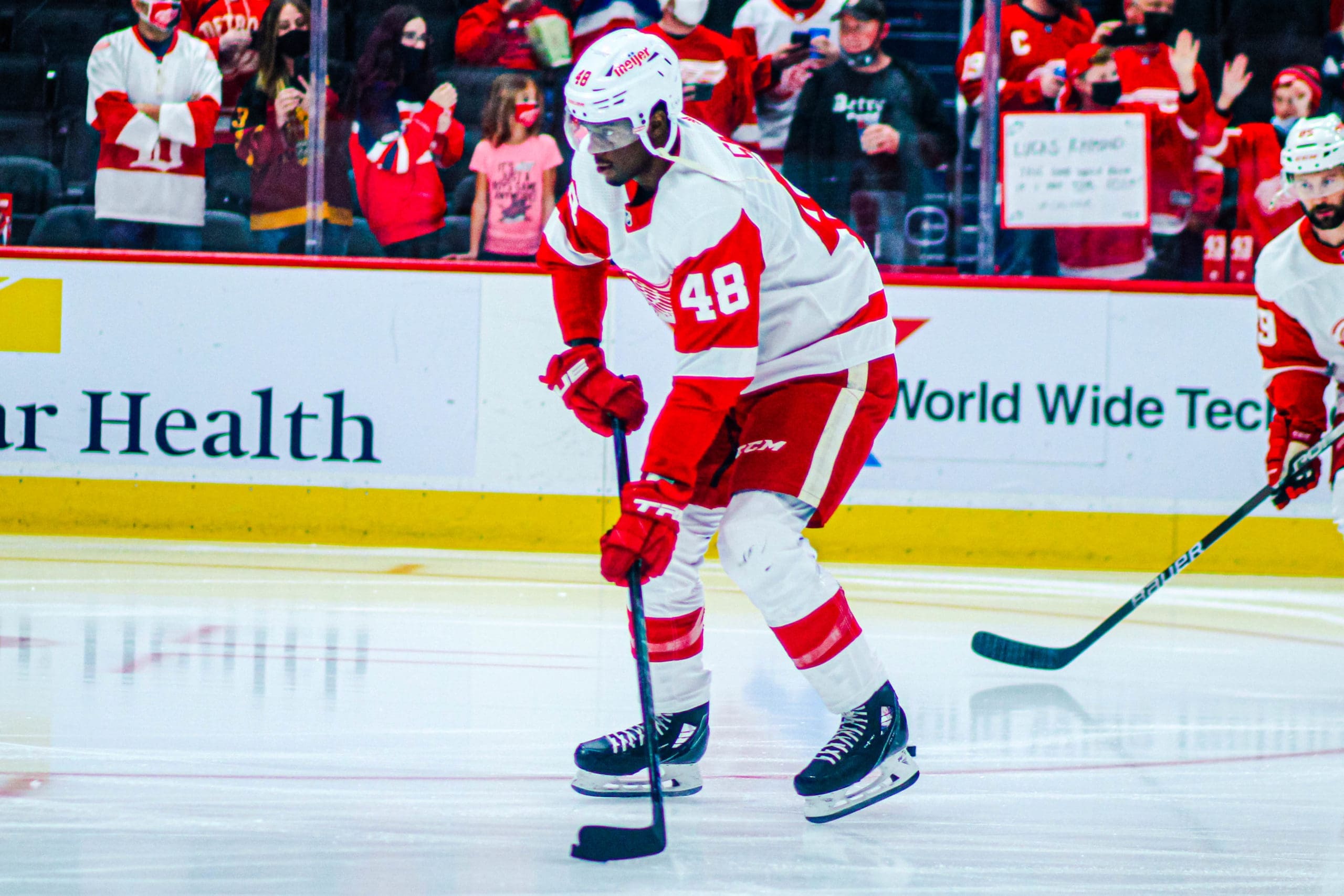 When it comes to Givani Smith, it's not on the teacher that the pupil isn't earning good grades.
Coach Jeff Blashill hasn't used Smith often this season because he isn't grading well. The Red Wings have played 16 games — that's almost one-fifth of their season. Do you remember Smith making an impact play? Do you remember him having two quality shifts in a row?
Playing time is always a complicated issue. Players say give them playing time, and they will pull their game together. Coaches say pull your game together, and I will give you playing time.
Smith's game isn't together. He's been a disappointment on a team that has started to show encouraging signs, even if it is still in the early stages, of maturing into a competitive team.
The reason Smith is a disappointment is that he is capable of making himself an important piece of the Red Wings' puzzle. The Red Wings need his strength, physical play. They need his protection. They need his work around the net.
He has the potential to be a valuable third line player who is miserable to play against and can score 12 to 14 goals per season. You win with players who perform like that. Scouts have told me for the last couple of years that no one liked to play against him in the American League. He can be an intimidating force.
Bad Penalties Hurt Smith
"Unfortunately for him, early in the season he took a penalty a game," Blashill said last week. "It culminated in the first Montreal game. He took a penalty and I ended up sitting him. I think it had been five straight games with a penalty. What that does is take away … you don't want to go to the box, don't want to take a penalty, and he's maybe playing a little more careful. Obviously, Givani can't do that either, so he's got to find a balance of being able to play really hard, get underneath other guys' skins without taking penalties. "
Smith, 23, has played just over five minutes in each of his last two games against Edmonton and Washington. He's averaging about eight minutes per game in the 12 games he played. Today, he's playing on a line with Joe Veleno and Sam Gagner.
In his 12 games, he has played roughly 98 minutes. He may not be averaging many minutes, but his total minutes seem like enough to have made a bigger impact than he has. Reasonably confident he knows how he needs to play to earn more minutes.
"That's a hard balance at times,"  Blashill said  "As a young player he's learning that. Now he's got to work to earn a little bit more trust from me, so that he gets more ice time, too. Right now, he's not on either specialty team and he doesn't get a whole lot of ice time. So, when you don't get a lot of ice time you don't have a big impact on the game."
The Red Wings are far from giving up on Smith. They just want him to play the way he did in the American League.