Red Wings Lose Captain Dylan Larkin To COVID Protocol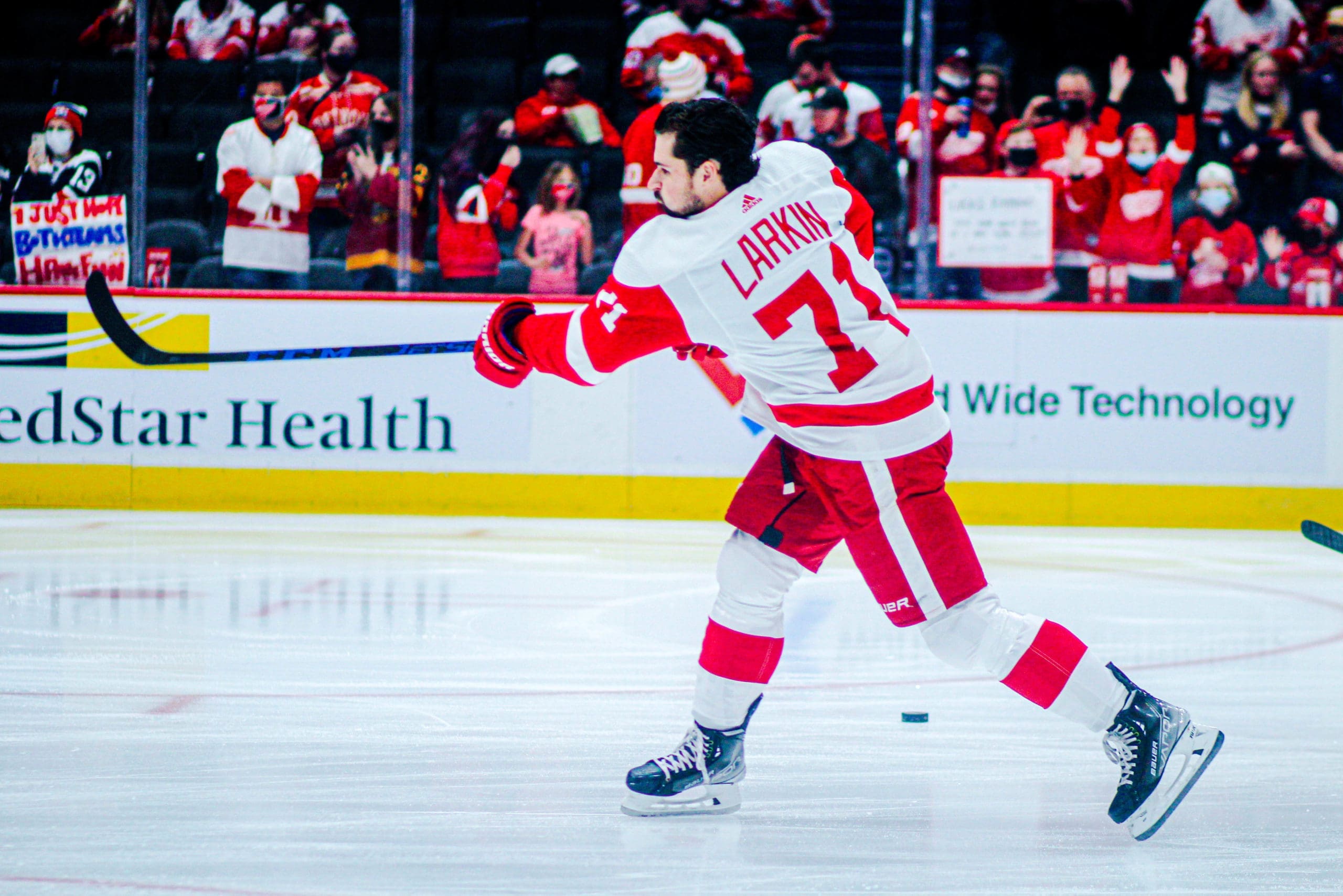 Some losses sting more than others and that was certainly the case for the Detroit Red Wings. Absorbing a 5-2 defeat at the hands of the Dallas Stars on Tuesday at American Airlines Arena, the Wings also played the third period without captain Dylan Larkin. His departure from the game was a requirement of COVID-19 protocol.
The second intermission saw NHL officials advising the Wings of the need for Larkin's removal from the game due to COVID-19 protocol.
"He was removed from the game for COVID protocol," Red Wings coach Jeff Blashill said. "Other than that, that's all I can say."
"We found out in between periods. Obviously, it was in the middle of the game, which is tough."
Did Red Wings' Larkin Test Positive?
While health regulations are not granting permission to reveal why a player is entering COVID protocol, in this case it would seem most likely that Larkin had a positive test result.
Under NHL COVID-19 protocols, fully vaccinated players such as Larkin must be undergoing every 72 hours. Results of those tests are readily available within 24 hours.
Blashill did confirm that Larkin will not be able to continue with the team on their road trip as they head west for games at Vegas and Arizona.
"He won't be able to travel with the team," Blashill said. "He'll stay in Dallas."
Confirmation of a person's COVID-19 positive status means that they must be remaining in isolation. Also, they shall not be exercising, or participating in any training activity or have any contact (other than remotely) with any other personnel for the duration of their isolation.
Larkin Could Be Missing For A Long Period Of Time
If it is in fact a positive COVID test that led to Larkin's isolation, that's bad news. He could be out of the Detroit lineup for quite some time.
According to NHL regulations, any player who is encoutering a test test must be entering into isolation. It is a requirement of these regulations that they are remaining there until the following conditions are completely satisfied:
At least 10 days have passed since symptoms first appeared,
As well, at least 24 hours have passed since last fever without the use of fever-reducing medications.
Symptoms (e.g., cough, shortness of breath, etc.) should be displaying improvement. With the exception of continued loss of taste or smell so long as other symptoms have improved.
The club physician, its infectious disease expert, and any other treating physician providing care to the individual, must be arriving at the conclusion that the individual is no longer presenting a risk of infection to others. They must aslo be determining that it is medically appropriate (given individual and local circumstances) for termination of the requirement for self-isolation.