Dylan Larkin Had False Positive, Will Play Tonight in Vegas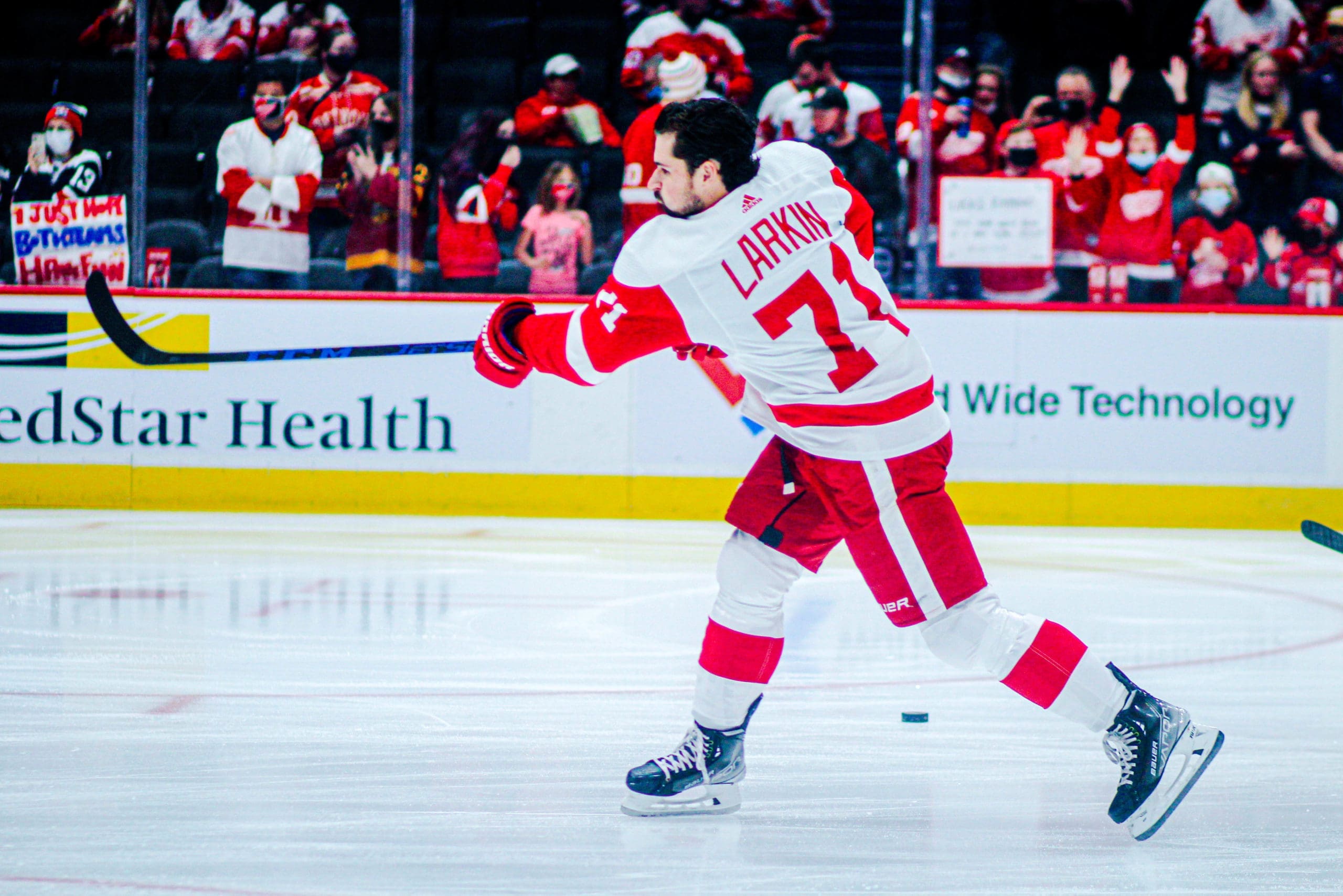 The Dylan Larkin Tuesday Covid test proved to be a false negative.  He can play for the Detroit Red Wings tonight against Vegas.
Larkin was forced to leave Tuesday's road game against the Dallas Stars after the second period. He had to enter Covid protocol because he tested positive for the virus. He didn't travel with the team to Las Vegas. Instead, Dylan Larkin isolated himself in a hotel room. When a subsequent test proved he was negative for Covid, he headed for Las Vegas.
"It's just part of what the world is right now," Larkin said. "We are all trying to deal with it. Yes, I play hockey. But it's a pandemic. There are protocols, and things you can do to try to help, but the virus is still out there."
The Red Wings fell behind 3-0 in Dallas. They cut the lead to 3-2. Larkin is hot. He scored five goals in five games. They lost momentum when they lost their captain. They lost the game 5-2.
"Yes, it's frustrating," Detroit coach Jeff Blashill said. "But at the end of the day, probably everybody in life is going through different things with Covid. It's just the reality of it.  You got to deal with it. Would I love if he wasn't pulled and finished the third? Absolutely. Am I glad he doesn't have Covid as a health concern? Absolutely. "
The Red Wings are heavily dependent upon their No. 1 line. Larkin, rookie Lucas Raymond and Tyler Bertuzzi have combined for 24 goals. That represents 47% of Detroit's goal production. Speedy Larkin is the catalyst of the line.
Dylan Larkin Has Had Bad Luck
Larkin has overcome a significant amount adversity to have a strong start. His rehabilitation from a serious neck injury was long and painful. He was suspended for one game for defending himself after a check from behind. He missed three games to take care of personal issues. His winger and close friend Tyler Bertuzzi can't play in Canada because he isn't vaccinated. The Dallas fiasco was irksome.
"I think he was disappointed and frustrated by last year," Blashill said. "He felt like he had more to offer, and I think he's playing really good this year when he's played. It's not been easy, been a lot of stops and starts in terms of games he's been in and not been able to play. I think he's done a really good job of staying focused on what he can control."
Covid-19 is causing problems for the NHL. The Ottawa Senators cancelled three games because they have 10 players in Covid protocol. Detroit's opponent, the Golden Knights, have three players, including leading goal scorer Jonathan Marchessault, currently in Covid protocol.
"Once it gets into your team, Covid seems to spread fast," Blashill said.
The Red Wings started their four-game road trip with two losses. They have games remaining with Vegas and Arizona before returning home.