Red Wings' Defensive Performance Continues To Alarm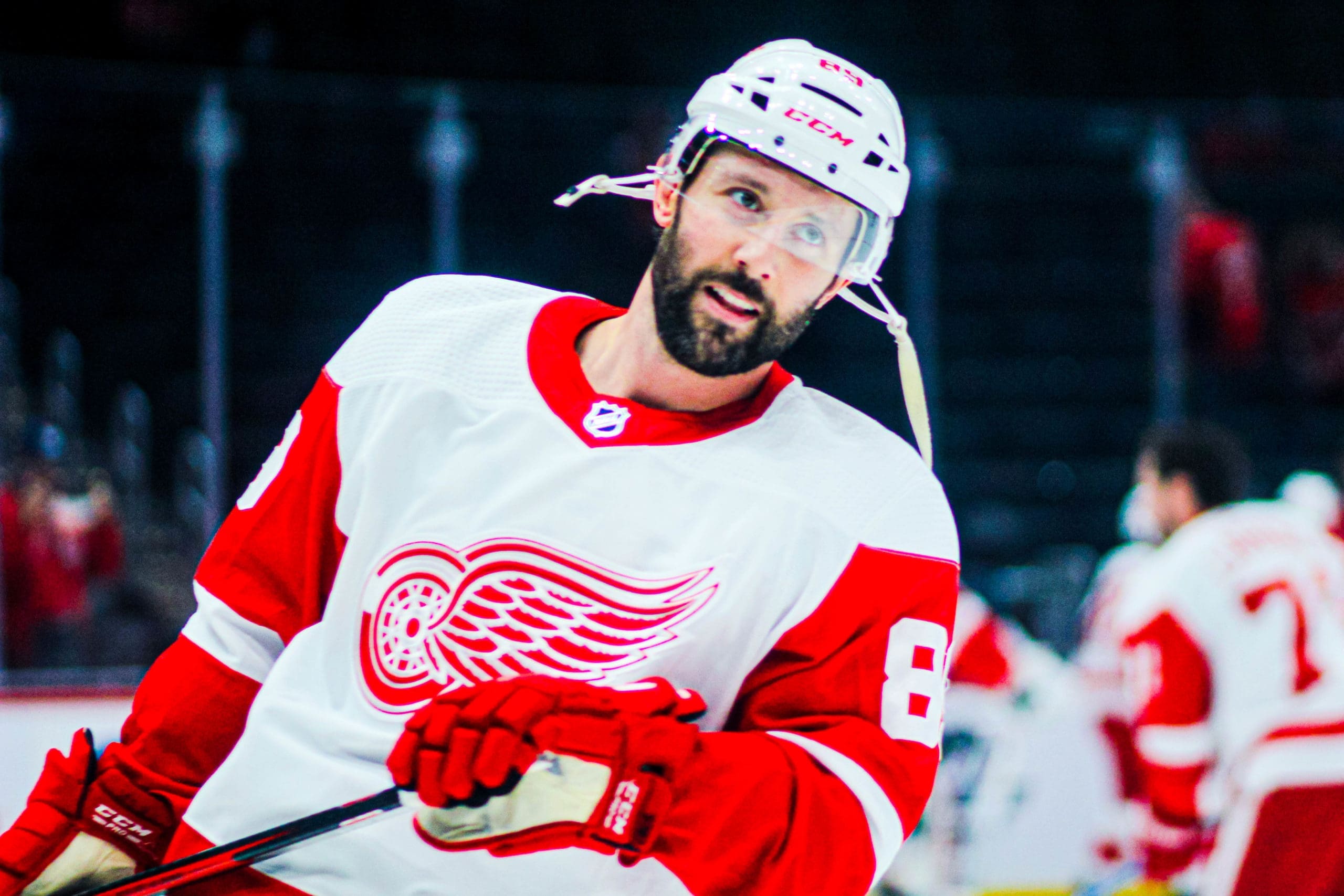 Detroit Red Wings coach Jeff Blashill is a glass half full kind of guy. That's not surprising.
Coaches, whether they be fictional ones like Ted Lasso, or real-life bench bosses such as Blashill, tend to be solutionists. They see not the problem. Only the solution.
At the same time, they are realists. Blashill knows that the defensive performance of the Red Wings isn't nearly good enough if success is the desired outcome.
Spoiler alert: it is.
That being the case, it may come as surprising to learn that Blashill is viewing Thursday's 5-2 loss to the Vegas Golden Knights in a positive light.
"I thought honestly we obviously made some mistakes and pucks went in our net but we were better defensively at times for sure, certainly than we were in the last couple of games, especially in our D-zone," Blashill suggested.
His players don't appear to share their coach's optimism that their defensive struggles are about to be rectified.
"We're making errors that as a team that's trying to grow and forge an identity, we have to be better in those areas," Red Wings forward Sam Gagner said. "There's certainly room for improvement. I thought we were building in that area and have taken a step back."
The numbers don't lie. Winless (0-3) on their current road trip, the Red Wings have allowed five goals in three successive games. They've fished at least that many pucks out of their net in seven of 19 games this season.
Who Will Come To Red Wings' Defense?
Only the Montreal Canadiens (67) have allowed more goals than the 65 given up by the Red Wings. Detroit's 3.42 goals-against average ranks 28th overall in the NHL. The Wings are allowing 34.1 shots against per game. That's 30th in the NHL.
"Statistically we're one of the worst defensive teams in the league and we have to become a better defensive team," Jeff Blashill said. "When you give up that many goals you're just never going to be able to overcome that.
"We gotta get our structure back, we gotta get our habits back, specifically in D-zone coverage and track, sorting back into our end."
Last season, while they were clearly suffering from a lack of scoring punch, as the season was progressing, the Wings were carving out an identity as a team that wasn't giving up a ton. This season, with player personnel upgrades in goal, along the blueline and up front, the thinking was that the team would continue to take forward strides in this area of the game.
Instead, they're getting further away from the objective of becoming a responsible defensive team.
Ongoing issues aren't being cured. The Red Wings are still struggling mightily to make smooth clearances from their own end. They continue to allow free passage to opposing players through the neutral zone. Understanding defensive zone coverages seems to puzzle some of them.
⚡️ PAUL COTTER GOALS ARE FREAKING ELECTRIC ⚡️ pic.twitter.com/ggDMFVv3iW

— Vegas Golden Knights (@GoldenKnights) November 19, 2021
In the loss to Vegas, three goals were the result of missed defensive zone assignments. One came directly from a lost defensive-zone faceoff. The opening for another goal came from a feeble clearance attempt by defenseman Danny DeKeyser.
"We're getting good goaltending, so it's a scenario where we have to be better defensively," Sam Gagner said. "It comes down to executing. With our puck touches in our own zone, make sure we're cleaner and when we are in our own end, finding ways to stop the cycle and keep them to the outside, not give up chances.
"We have a structure and we've got to stick to it and make sure we're on the same page."
Ever the optimist, Blashill looks at Detroit's 8-9-2 record and is viewing those numbers as a sign of hope.
"We sit one game under .500," Blashill said. "We came into the game (against Vegas) at .500 and defensively we're not even close. To me there's also a bright light there that at the end of tunnel that says, 'Okay, if we get way better defensively, we can be a good hockey team.'
"We've been a good team when we're attacking and on the puck, but we have to get better defensively."