Duffer's Dabbles: Former Red Wings D Cholowski Makes Long-Awaited Caps Debut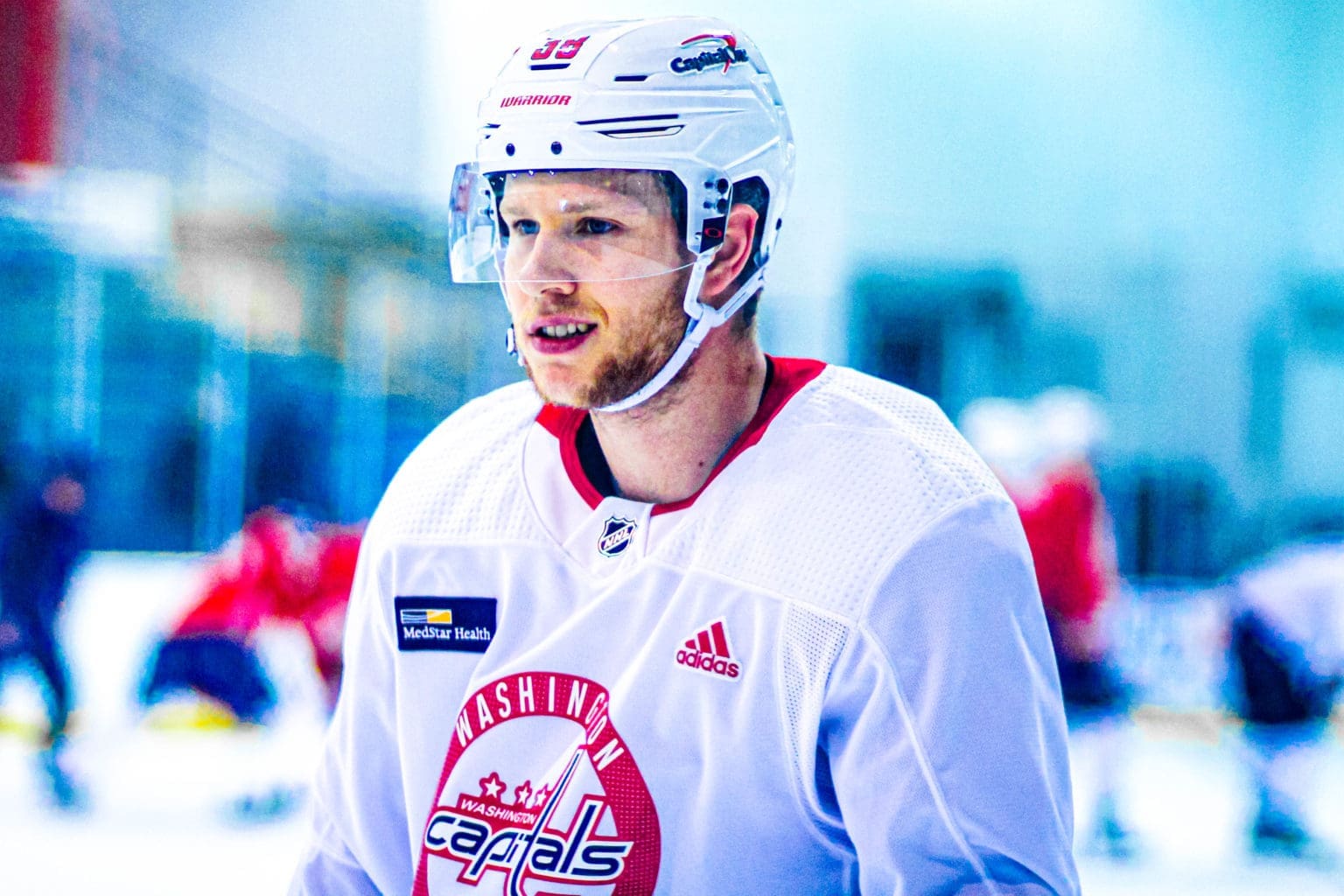 At one time, defenseman Dennis Cholowski was figuring on being part of the future of the Detroit Red Wings. Sunday, after a long wait, Cholowski finally became part of the present for the Washington Capitals.
He'd been healthy scratch for 17 consecutive games since the Capitals claimed Cholowski on waivers from the expansion Seattle Kraken. Cholowski was set to add No. 18 to that streak when Washington forward Conor Sheary was injured during the warmup for the Caps' game against, of all teams, the Kraken.
Left Unprotected By Red Wings
The Red Wings left Cholowski unprotected and he was claimed by the Kraken in last summer's NHL expansion draft.
Dennis Cholowski turnover and then turnstiled lol. Here's hoping the Caps never go 7D again this season. https://t.co/YDMH9gNvyA

— Jace Evans (@JaceTEvans) November 22, 2021
Called into emergency duty, Cholowski skated shifts on defense and on the wing. He played 9:57, blocked a pair of shots and was minus-2. He got walked by Calle Jarnkrok, another former Red Wings prospects, on Seattle's second goal.
Trade Talk
NHL executives are telling Vancouver Hockey Now's Rob Simpson that the name of Canucks forward Brock Boeser has been out there in trade talks since the summer.
Canucks GM Jim Benning recently stated that he'd explore all options when it came to shaking up his struggling club. Boeser will be a restricted free agent at season's end and figures to draw a salary in the $6 million AAV range.
Around The League
Pittsbugh: Completing a perfect 3-0 Canadian trip, the Penguins dropped the Winnipeg Jets 3-1.
Detroit: Sebastian Cossa, the Red Wings' goalie of the future, continues to loom large between the pipes for the WHL's Edmonton Oil Kings.
Islanders: Losing their first two games at new UBS Arena, the Isles have now lost six in a row. The season is in jeopardy of getting away from them.
Toronto: How do the Maple Leafs' forward grade out so far this season?
Seattle: The Kraken are new to the NHL, but any suggestion that hockey is new to Seattle is a foolish notion.
San Jose: Evander Kane's 21-game NHL suspension will soon end. He's eligible to return to the Sharks on Nov. 30. Will he? Even the Sharks don't seem to know that answer.