Detroit Red Wings place Tyler Bertuzzi on COVID list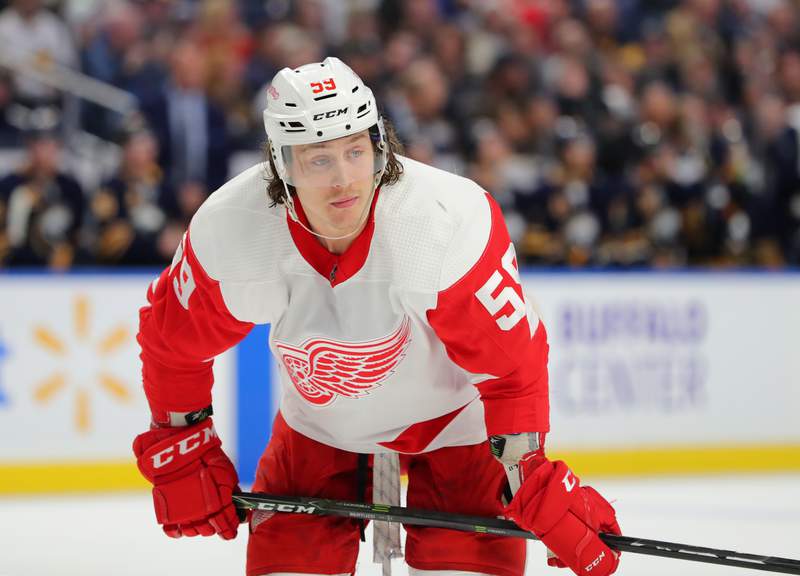 The Detroit Red Wings announced that non-vaccinated player Tyler Bertuzzi has been placed on the Covid-19 protocol list. He is believed to be the NHL"s only non-vaccinated player. However, that has never been verified.
The Red Wings announced Bertuzzi's status about 30 minutes before their home game against the Seattle Kraken.
Tyler Bertuzzi never elaborated on why he chose not to be vaccinated, saying simply that it was a personal choice.
After starting strong, Bertuzzi, 26, has slumped lately. He has gone 10 games without a goal. He has three assists in those 10 games.
Players in Covid-19 protocol haven't necessarily tested positive. You can be placed in protocol if you have come in direct contact with someone who has a confirmed case of Covid-19.  Defenseman Danny Dekeyser is also on the Covid list.
Sometimes, someone tests positive, but follow-up tests prove it was a false positive. That happened to Detroit captain Dylan Larkin in Dallas earlier this season.
If players test positive and have symptoms, they will be sidelined for a minimum of 10 days.
Fabbri will place Bertuzzi on Detroit's No. 1 line. Filip Zadina takes Fabbri's spot on the second line.