These Red Wings Aren't Those Red Wings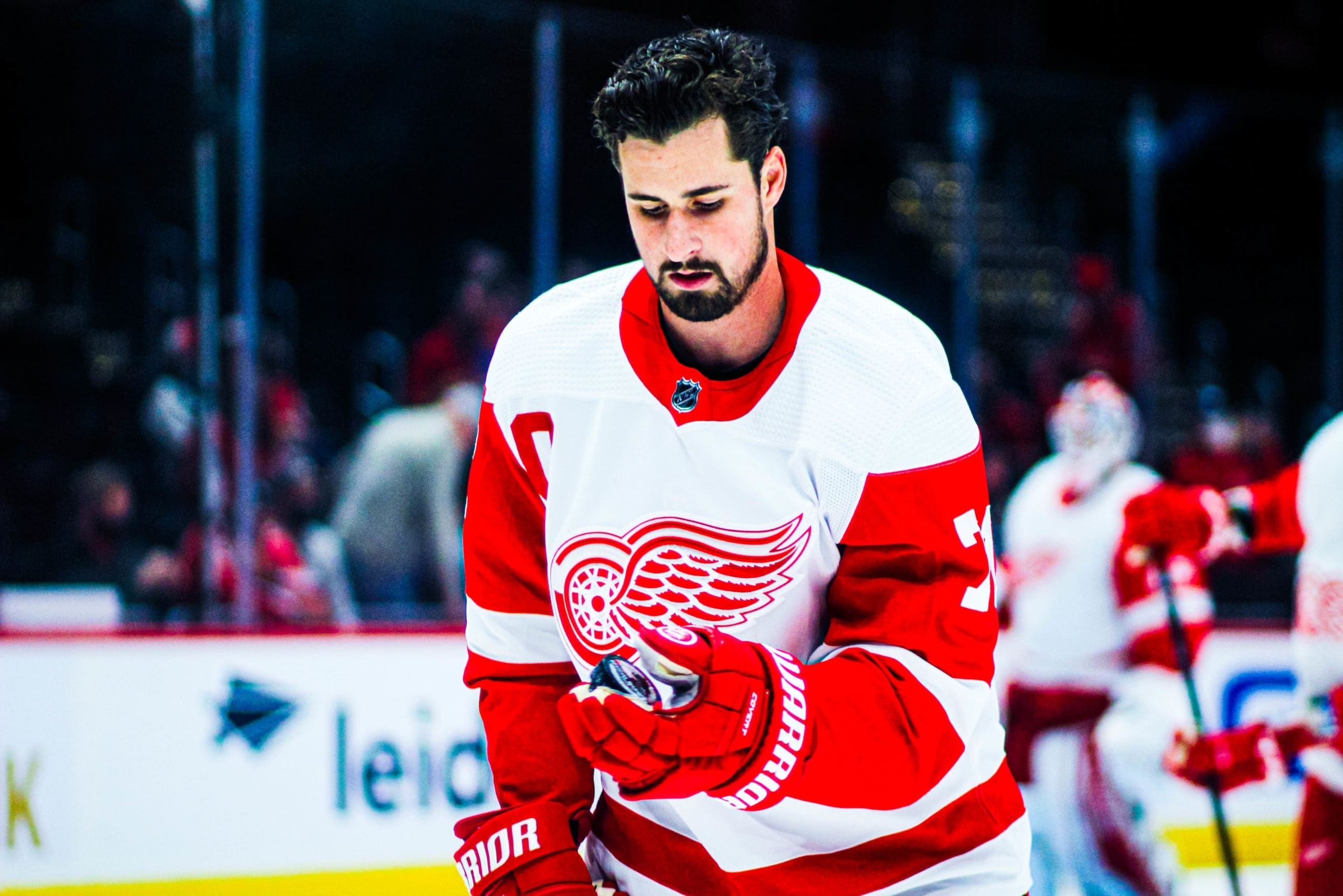 Selling hope isn't something unusual for recent editions of the Detroit Red Wings. Installing belief . . . well, that's an entirely new revelation.
The Red Wings are 13-9-3 on the NHL season. If the Stanley Cup playoffs were beginning today, Detroit would be the first Wild Card team in the Eastern Conference. The Wings have more points than four of the five teams that played in the past three Stanley Cup finals – the Boston Bruins, St. Louis Blues, Dallas Stars and Montreal Canadiens. They're ahead of the Colorado Avalanche, who were the preseason Stanley Cup favorites and Sidney Crosby and the Pittsburgh Penguins.
True, they've been here before, albeit not this late into the season. The Wings have teased the faithful in past seasons with four and five-game win streaks. They've suggested that they were turning the corner, that there was a light at the end of the tunnel. A sudden seven-game skid would quickly reveal that light to be an oncoming train.
Red Wings Offering A Different Feel
This season, though, doesn't it feel diifferent, like this club might actually be for real?
Captain Dylan Larkin certainly think that's the case.
"For the first time in a while here we've really bought into playing for each other and doing everything to close games out," Larkin said.
There are numbers that back up Larkin's thesis. The Red Wings are 7-1-3 in one-goal games. They're 6-3 in overtime and 1-0 in the shootout. Detroit is 9-0-2 when leading after two periods and 8-2-2 when scoring first.
"I think we have that swagger now and that confidence in our abilities to stick together and win those games somehow," rookie defenseman Moritz Seider said.
To a man, the Red Wings insist that so-called swagger is originating from inside a dressing room when players are truly caring for and about each other. There is a strong sense within the group that they are all in this together. That's always a difficult quality to develop inside a room that's been immersed in a losing culture for many seasons.
"It's easy to gain confidence if you know your teammates got your back," Seider said. "Not just one game. Every single game. That gives you a little bit more edge against the opponent to try a move or go the extra mile."
Believing In Each Other
Believing they can win begins with that sense that they can believe in and count on each other. It's about different players stepping up. Examples of this are evident in the club's last three victories, all one-goal decisions. Defenseman Marc Staal's third-period goal – his first of the season – won in Boston. Adam Erne's shootout winner against Seattle and Seider's OT tally against the New York Islanders captured Detroit's last two games.
"It's a tight-knit group," Ernie said. "It's a resilient group. We take it personally when we lose."
Like a great baseball pitcher who wins when he doesn't have his best stuff, the Wings are learning how to grind out victories when they don't bring the A-game to the rink.
"It's about coming away with those tight games, because the points add up," Erne said. "I know in that locker room we think we can make a run at the playoffs. That's our goal."
At the start of the season, such lofty objectives would've seemed outrageous. Right now, Detroit earning a postseason position doesn't seem to be out of the realm of possibility.
"It's been a special feeling and we need to keep it going and we need to continue to get better," Larkin said.