Five Takeaways: Alex Nedeljkovic Sharp, Larkin Scores, Red Wings win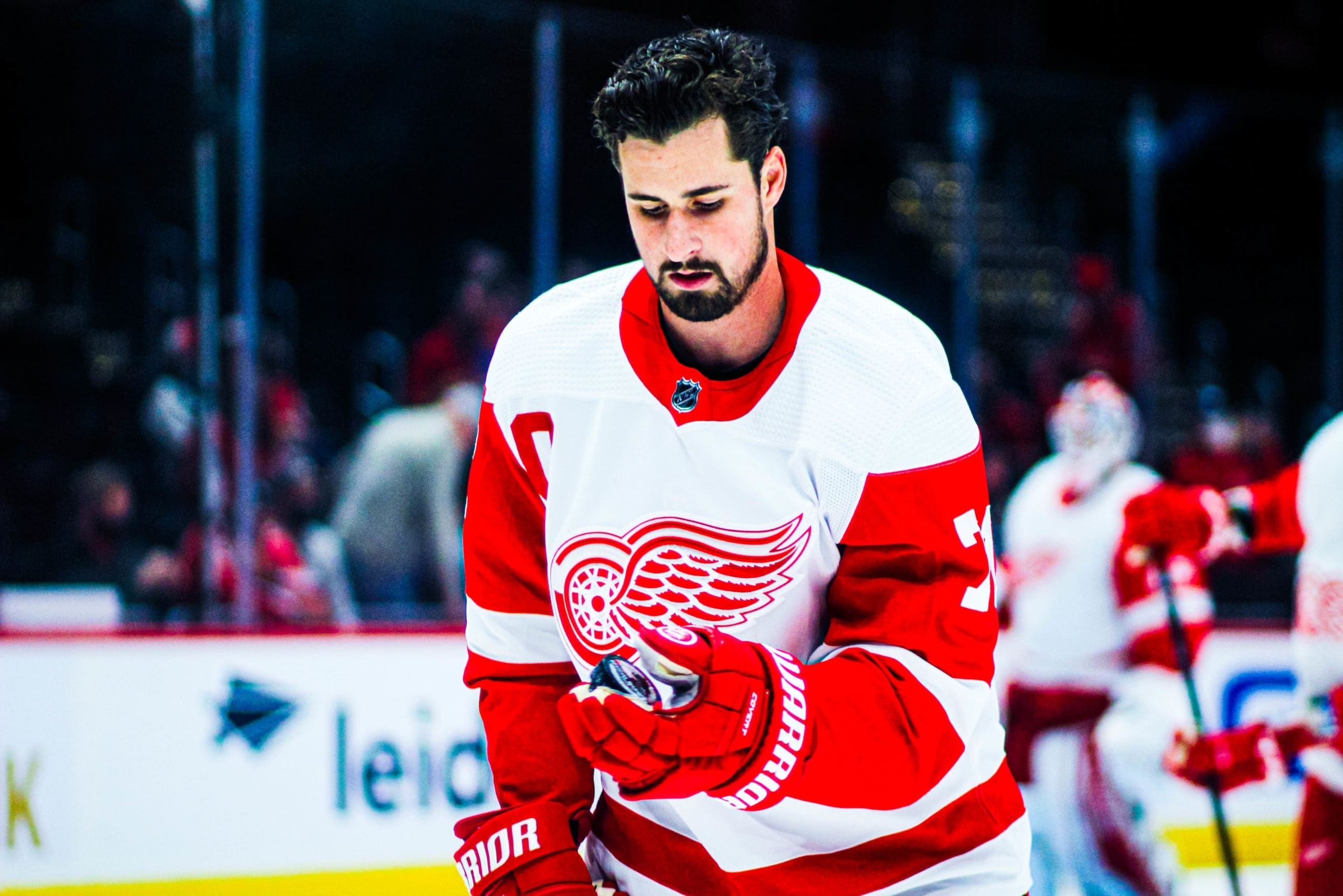 Alex Nedeljkovic made 33 saves and Michael Rasmussen scored the game-winning goal in the Detroit Red Wings' 2-1 win against the struggling New York Islanders. Dylan Larkin also scored. The win snapped Detroit's three-game losing streak.
The Islanders played without Mathew Barzal who tested positive for COVID-19 in Detroit. He will stay in Detroit while he quarantines.
Shades of Roger Crozier
Could the Red Wings end up with three finalists in the Calder Trophy race? It isn't likely, but Alex Nedeljkovic is making a case for his inclusion.
After a couple of mediocre performances, rookie Nedeljkovic has looked impressive again in his last two appearances. He made 33 saves against the Islanders, including a memorable second period stop against Brock Nelson on a 3-on-1 break. Counting his work in the loss to Colorado, he has stopped 69 out of his last 73 shots (.945 save percentage). Nedeljkovic raised his record to 9-6.
He lost his first Red Wings' shutout when Anders Lee scored with 2:33 left in regulation.
Halted the Losing Streak
The Red Wings responded to a three-game losing streak by turning in one of their better performances of the season. They had 39 shots on goal and played well defensively, particularly in the third period.
It's important that rebuilding teams don't go through long losing streaks that suck the confidence out of their players.
The last time they played the Islanders they gave up a late goal and had to go to overtime to win. This time they held their lead, although the Islanders had a final shot as time expired.
Next Game Up in the Air
The Carolina Hurricanes had their road game against the Minnesota Wild cancelled tonight because Hurricanes are the latest team to be overrun by COVID-19. Sebastian Aho and Andrei Svechnikov are among the players on the Carolina COVID list.
Their next opponent is supposed to be the Red Wings Thursday in Raleigh. No decision has been made about that game.
"We are practicing tomorrow and we are planning on going on the road trip, and until we hear different…," Detroit coach Jeff Blashill said.
Alex Nedeljkovic said the Carolina game was the first game he looked for when he saw the schedule. He played for the Hurricanes last season.
Mr. Consistency
Rookie defenseman Moritz Seider picked up his 20th point (three goals, 17 assists) in his 29th game. He also had five shots on goal and two blocked shots.
"I think he's got really good offensive swagger, confidence, " Blashill said. "All of that has allowed him to attack the game. He's not at all afraid of the moment. He wants the moment. That's  what good players do."
And, Blashill said, while they are helping Seider improve "he's helping us win."
'Z' Blanked Again
Filip Zadina leads the Red Wings in frustration. Coach Jeff Blashill moved him from the second line to the third line. He produced seven shots against the Islanders. He also had seven in his last game. But couldn't find the net.
That's been Zadina's story with the Red Wings. He looks dangerous, gets his chances, but can't seem to finish.
Zadina has one goal in his past 10 games. The  Czech winger is -8 in his past five games. He is still young, but the Red Wings need to have some scoring from him. He did make a nice defensive play in the third period, sweeping a loose puck away from the goalmouth.