Detroit Red Wings Await Word About Postponing Carolina Game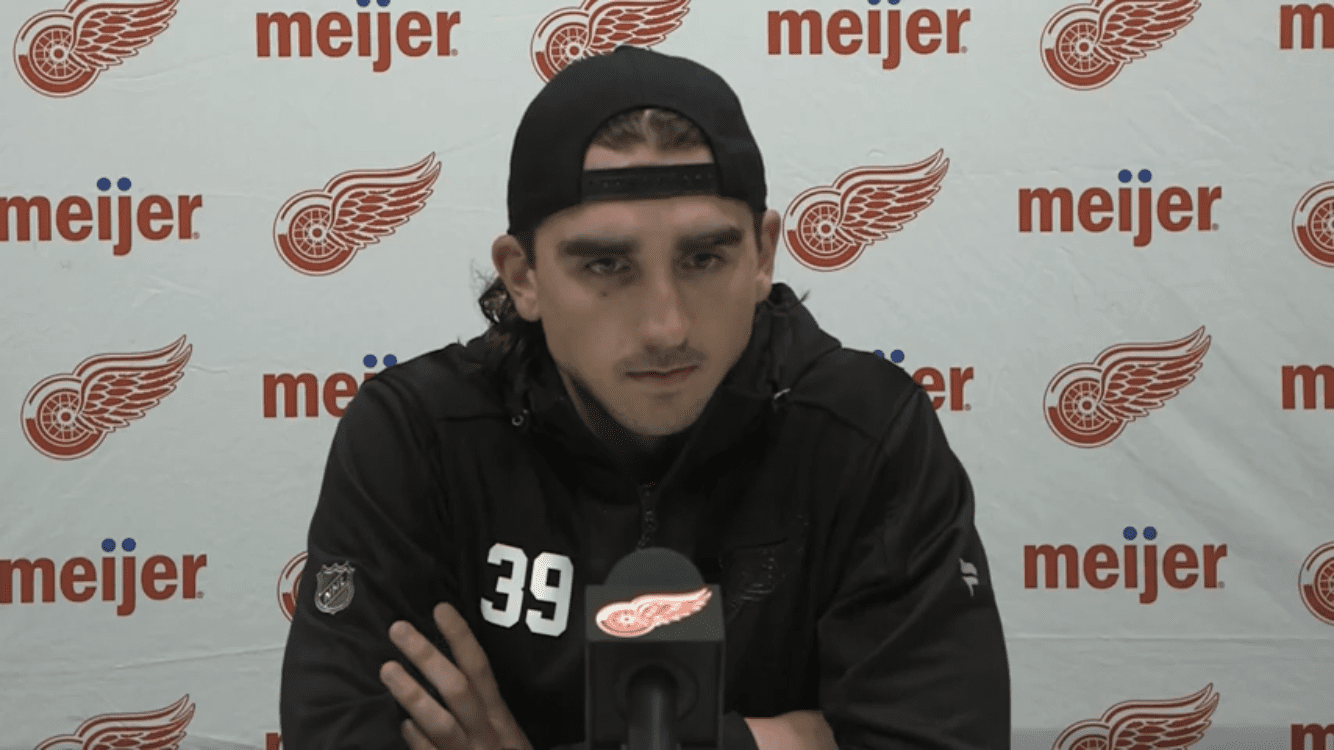 Detroit Red Wings goalie Alex Nedeljkovic was looking forward to playing against his former Carolina Hurricanes teammates. Now, he is just hoping they can weather their COVID-19 storm.
"As far as those guys, I obviously played with them for a while to start my career," Nedeljkovic said. "So hopefully they're all doing well. Obviously they're sick but they're doing okay. They're battling and nobody's too ill."
The NHL postponed the Carolina Hurricanes' Tuesday game at Minnesota because they have six players and a trainer in COVID-19 protocol. Because they had four players (Jordan Staal, Andrei Svechnikov, Ian Cole and Steven Lorentz) test positive Tuesday that more positive tests could follow today.
The Red Wings delayed their practice until 1 p.m. to give the NHL and Hurricanes time to make a determination about the game.
"Right now we're gonna prepare as if we're gonna go and travel tomorrow and play on Thursday," Nedeljkovic said Tuesday night after a 2-1 win against the Islanders. "That's all anybody can do right now. I think we'll find out tomorrow, we'll have more of a definitive answer if we're gonna play or not. That's all anybody can do."
The 'Canes' issues started in Vancouver when Sebastian Aho, Seth Jarvis and a Carolina trainer tested positive. They stayed in Vancouver where they are supposed to quarantine 14 days. The other four players stayed in Minnesota. The rest of the Hurricanes team went back to Raleigh.
Before going to Vancouver, the Carolina Hurricanes played in Calgary. After they left, the Flames had games postponed because of COVID-19. COVID-19 is surging again in the NHL. More than 20 players have tested positive since Sunday.  According to the NHL, most of the players are getting mild cases. But containing the spread has been the issue.
The Red Wings have had cases (Danny DeKeyser, Tyler Bertuzzi and Marc Staal), but it hasn't turned into a larger issue.
But players are keenly aware of how the virus is spreading.  Some top players are expressing concern about the NHL's Olympic participation.
Added Precautions
"I think right now, especially the last few days, it seems like every day we've had multiple (positives) and it's not just one or two or three, it's six or seven different guys across the league getting put in protocol," Nedeljkovic said. "It's unfortunate. I don't know much about it. Obviously it's really easy to get. All we can do is do our best to stop the spread and stay healthy. Social distance when you can and that's about it. Hopefully we don't get it."
Bertuzzi just came back from COVID-19 Tuesday. Marc Staal is cleared, but wasn't ready to play Tuesday.
Said Blashill: "We certainly have addressed that going back to when we had a few cases in a row, just making sure our awareness is heightened and our due diligence is heightened and we're going to do the best we can. But you can do everything right and still get the virus at times. All you can do is try to do it right, try to be as proactive as you can and then you hope for the best."
The Hurricanes traded Nedeljkovic to Detroit in the offseason and he went to see when the two teams played.
"That was the first thing I looked at,"  Nedeljkovic said. "When the trade happened, I don't know if the schedule had come out yet but that was the first thing I looked for was to see when we played those guys. I definitely had it circled on the calendar and hopefully things kind of clear up and they get healthy, a few false positives maybe and we can go down and play them.
He admits there's extra motivation to play against the 'Canes.
"A little bit," Nedeljkovic said.  "Anytime you play a former team, a former teammate, there's some motivation. It's exciting. It's a fun place to play, too. That's a great crowd. It's a lot of fun. It'll be really cool to see what it's like as a visitor. Hopefully we stay on schedule and we can play Thursday. If not, it's alright. We'll meet them down the road."